---
Acumatica ERP — AGS Ranking & Review
AGS recently reviewed the best ERPs for businesses. Each ERP software that was reviewed demonstrates excellence in quality, provides exceptional support and customer service, offers a wide range of applications, and brings a high level of convenience and productivity to its customers.
Included in this list is Acumatica ERP.
Below we have provided a detailed review of Acumatica and the specific factors we used in our decision-making process.
Free Change Management Templates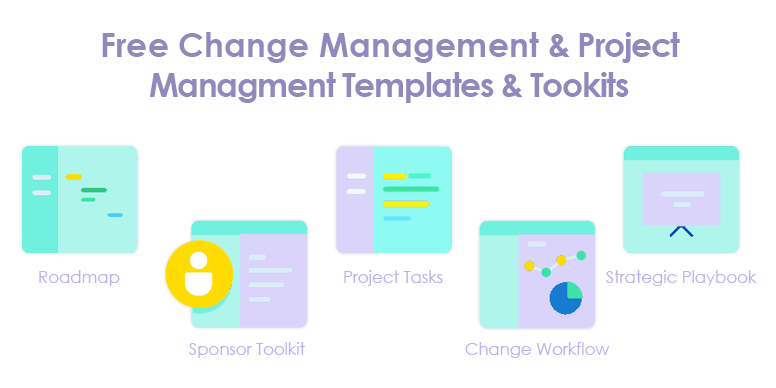 ---
Acumatica Review
---
Filling the space below enterprise resource planning software for large enterprise companies is Acumatica. This software developer says they have the only true cloud ERP solutions for mid-sized customers and they also are proud to make ERP software for small business.
Acumatica was founded in 2008, and they state they are the "fastest-growing" business ERP system. They have over 6,000 customers and employ over 275 employees worldwide.
When it comes to awards, their enterprise resource planning (ERP) systems have plenty to brag about. Acumatica's cloud-based ERP tools have earned multiple awards, including:
PC Magazine Editor's choice

The Channel Co. Channel Chiefs 2019 Award

SoftwareReviews Emotional Footprint Award 2019
Signup for Your Free Change Management Training
Signup Today: Free, Robust, Hands-on OCM Training
---
Key Factors That Enabled Acumatica to Rank Among the Top ERP Vendors
Top ERP Systems in Multiple Editions – Acumatica Review
If you're looking for the best ERP for small business or mid-sized companies of any type, Acumatica is going to give you multiple choices.
You won't have to worry about trying to fit your business needs into ERP software solutions designed for just one generic type of workflow. With the multiple editions offered for different types of business processes, Acumatica is the best ERP system for small business options.
What is an enterprise resource planning ERP software good for if it can't fit your needs? Someone needing ERP financial systems for an accounting firm is going to have different needs than someone looking for the best ERP for small business construction planning.
That's the thought behind offering tailored cloud ERP systems editions such as:
Financial Management

Field Service Operations

Distribution Management

Customer Relationship Management (CRP)

Manufacturing Management

Project Accounting

Construction Management & Accounting

Commerce & Retail

Business Process Monitoring & Automation
See Also: Top Program Management Software Tools – Free & Paid
How to Make the Case for Change Management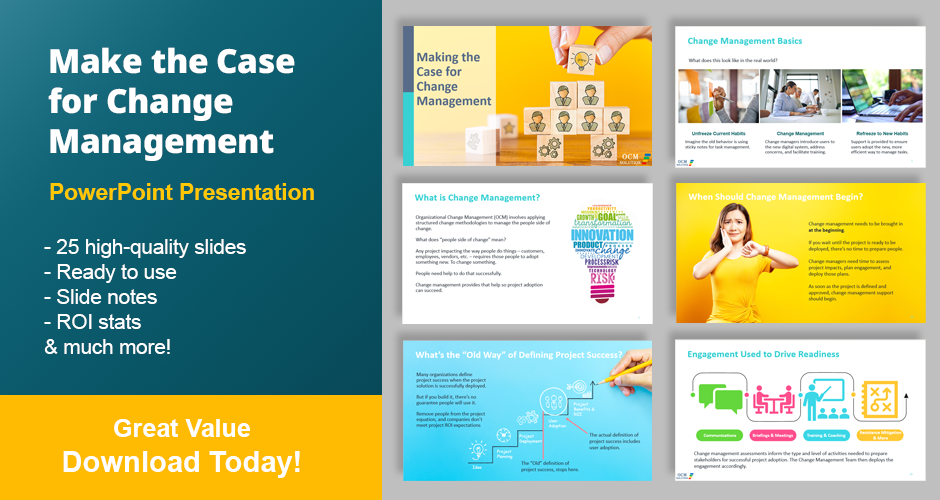 Easily explain the value of change management to your leadership, key stakeholders, sponsors, and management with this ready to use Change Management Presentation PPT Deck: Making the Case for Change Management.
---
Easy to Use – Acumatica Review
One way that Acumatica stands out from the most popular ERP systems is their simple to use dashboard. It's designed for quick user adoption with minimal training needed to get your ERP system integration up and running.
When considering different types of ERP systems for your business, how difficult learning the ERP process will be can significantly impact the value and productivity improvement.
Acumatica is designed with bright, colorful dashboards and a lightweight interface that only includes what you need in your ERP for small business or manufacturing ERP instead of adding a bunch of complex extras that just get in the way.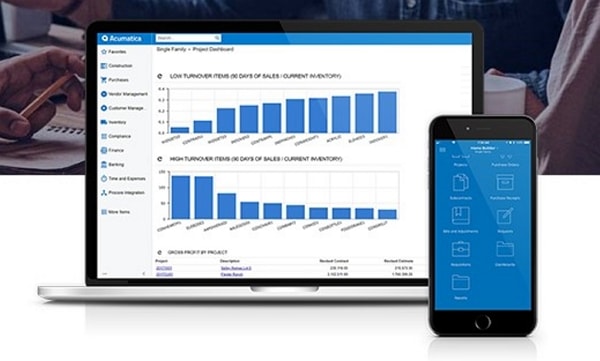 Enterprise Resource Planning ERP Systems – – Acumatica Review
One of the customer testimonials that Acumatica shared on the company's site states that using this ERP platform is like you are following "a bouncing ball down the path you need to go." They additionally state that this "makes it so easy, using the software becomes second nature."
It looks like the enterprise resource planning definition for this company includes that it has to be easy for users to adopt. That makes this one of the best ERP solutions for companies that want to get started right away without a lengthy training process.
Free Change Management Templates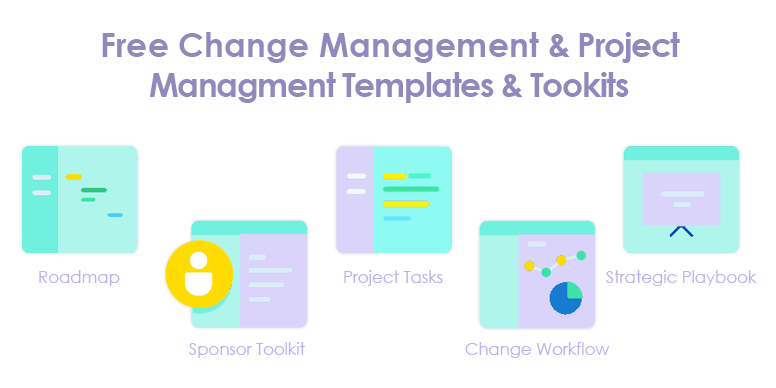 ---
Unlimited Users – Acumatica Review
One thing that can make even the best ERP software for small business too expensive as a company grows is if they have to keep paying additional costs for each user they add to the system.
If you're wondering what's ERP pricing like and you're looking for software that doesn't charge you every time you add a new person, look no further than Acumatica ERP software solutions.
Their pricing gives you unlimited users and instead of charging you per person, you only pay for the computing resources you use, making this one of the best ERP for manufacturing, construction, or any other small or medium business that's trying to watch their expenses.
What is enterprise resource planning ERP systems pricing based on if it's not based on users? Here are the factors that Acumatica takes into consideration when pricing their ERP system for small business:
The ERP modules you choose to use

The type of license you want for your ERP platform (SaaS, Private, etc.)

Your projected level of consumption (volume of transactions, data storage)
Popular Article: Best CRM & ERP Implementation Process
Signup: Free OCM Training
---
Rating Summary – Acumatica Review
This ERP software for small business and medium-sized business stands out for the ease of use, flexible pricing model, and a wide range of edition options offered for their ERP products.
Acumatica has also been providing one of the best ERP systems for manufacturing, construction, finance, retail, and more for over a decade, giving them plenty of time to refine their software for maximum benefit and integration with multiple business systems.
Their popular ERP systems also work well with existing cloud software, making for a smoother ERP system integration with other solutions you may already be using.
With an affordable pricing model for maximum scalability, Acumatica earns a 5-star rating as one of the best ERP solutions for both small and mid-sized companies.
---
Note: Content on OCM Solution (Formerly Airiodion Global Services (AGS))'s ocmsolution.com website is copyrighted. If you have questions, comments, or tips about this OCM Solution (Formerly Airiodion Global Services) content or product, please contact OCM Solution today.
---
Image Source: https://www.acumatica.com/