---
Can the Asana App Help Tame Your Project Management Chaos? Here's Everything You Need to Know: Asana Features, Reviews, Pricing & More
Trying to manage your company's projects and programs can be a daunting task. On any given day employees are juggling meetings, assignments, deadlines, project implementation, and more. It can be pure chaos unless you have something like the Asana project management tool to help. 
Companies that use project management applications reduce their chance of budget overruns, manage projects more efficiently, and have higher-performing projects than those that don't. That's why programs like the Asana software have become so popular. 
The Asana desktop app and mobile app are designed for ease of use and help organizations keep their teams connected and projects moving forward smoothly. The Asana task manager has some fairly well-known users, including GE, Uber, Slack, and Google, among others. 
Is the Asana tool right for your company? Will the Asana Kanban board be easy for your users to adopt and improve efficiency? What about Asana pricing plans? 
In our ultimate Asana review, we'll tell you everything you need to know about the Asana app. We'll compare the Asana free version vs the Asana Premium and other plans. We'll also go through a full Asana overview of how the software works. 
If you've been curious about integrations, we've got the info! You'll learn about the Asana Google Calendar integration and other helpful 3rd party tools you can connect to the Asana Windows app or Mac app.  
Is the Asana cost worth the productivity and efficiency? Find out all the Asana pros and cons now in our Asana review. 
See Also: Slack Review – What You Need to Know About the Slack App
---
Free Change Management Templates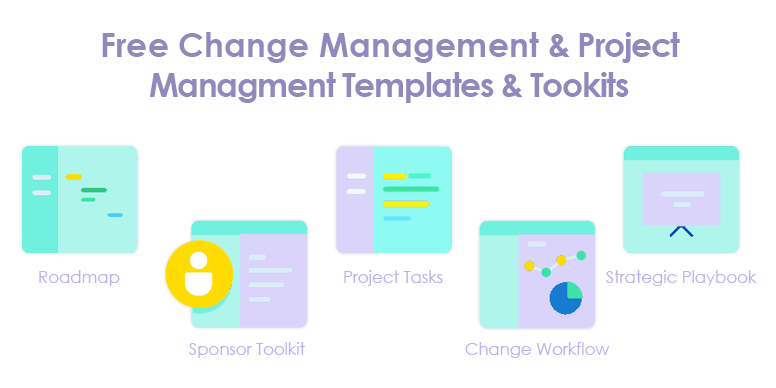 Get Your Free Change Management Templates Today
---
---
Asana Reviews | Asana Project Management Tool Overview 
The Asana task manager utilizes the Kanban process management method, which visualizes the steps in a process and a task's movement through each process. By use of the Asana Kanban board for projects, it's easier to see bottlenecks when they occur and address them. 
There are four foundational components to the Asana software: the projects, tasks, task details (assignee, due date, comments), and workflow columns. 
On the left-hand panel is an Asana overview of your projects, which you can set up from scratch or by using an Asana project template. You can choose to use the Asana Kanban board with your project if you want to show the different stages of progress (editing, proofing, completion), or use a list for the tasks instead. 
Through the Asana app, you can invite team members to the project to collaborate with you in real-time, comment, and complete assigned tasks. 
Once the Asana project is set up, then you create individual tasks. These will each have their own "card" if you've chosen the board layout or will show up more like a checklist if you've selected the list. 
There are multiple Asana features you can use on the task card, such as setting the due date for the task, attaching files, communicating with others on the project, and setting alerts for task updates.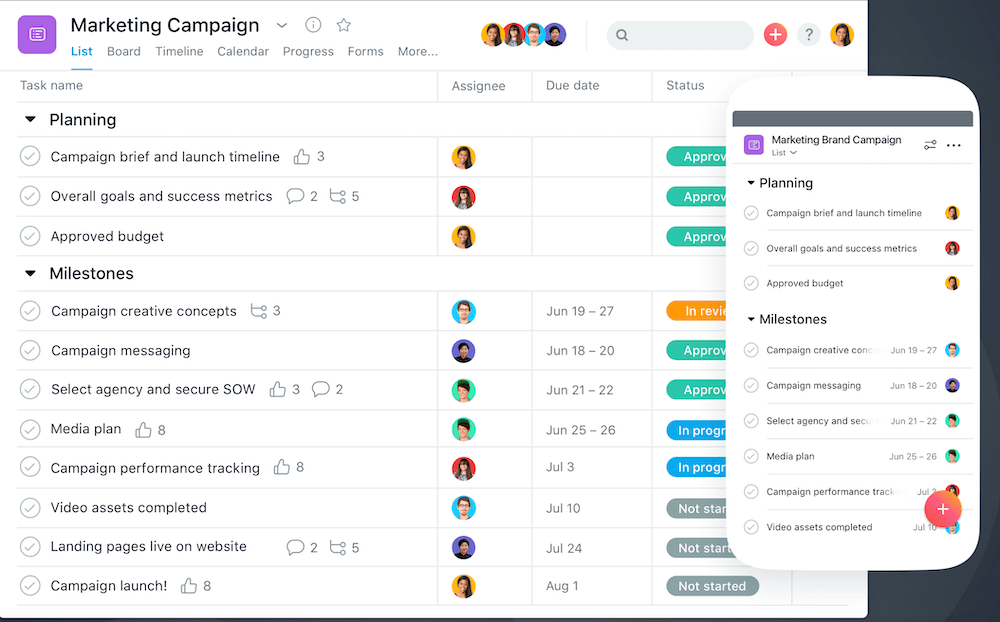 Asana Project Management Tool Review 
When using Asana Kanban board, you create columns that the task cards travel through. For example, you may set up columns such as: 
Ready to do 

In progress 

Awaiting approval 

In editing 

Final approval 

Completed 
This helps give you a quick snapshot within the Asana project management tool so you can see how a project is progressing, where a particular task is at any given time, and which tasks are on schedule or overdue. 
Basically, you gain valuable insights into your organization's entire project workflow from the Asana software. 
Let's get into some of the more detailed Asana free features, Asana premium features, and productive integrations such as Asana Google calendar syncing. 
Don't Miss: Top Project Management Apps | All You Need to Know
---
1-on-1 Change Manager Coaching
Increase Your Change Management Successes & Expertise.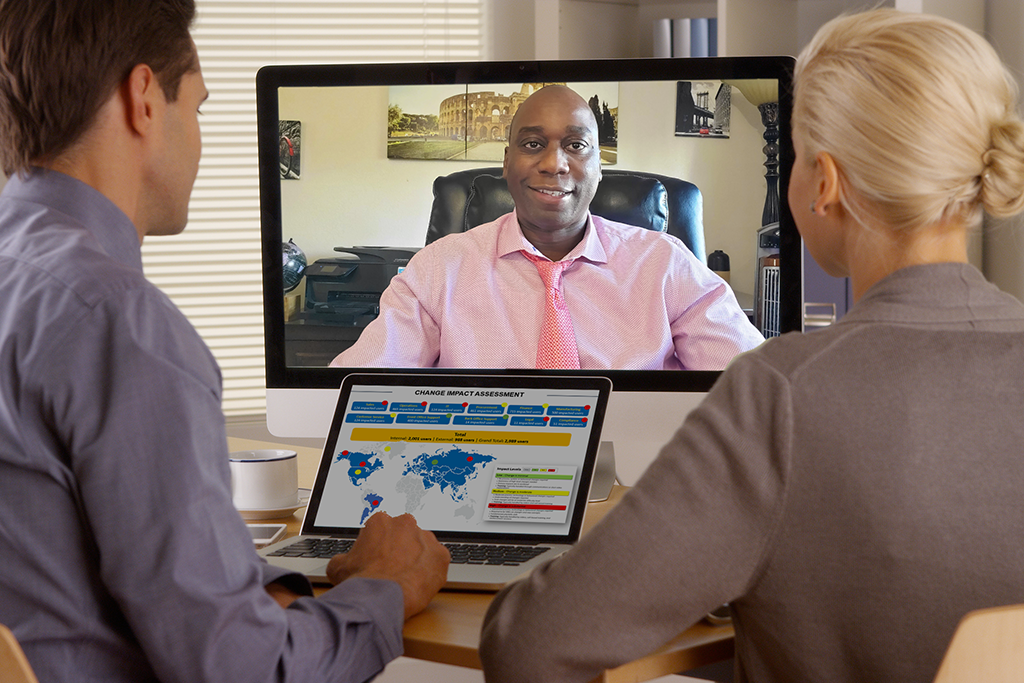 Have you been assigned to a change management project?
Get the best change management coaching. Discuss your plans and ensure you have not missed anything before delivering them to your stakeholders. Increase your change successes.
Safe environment. 1-on-1 change coaching. No question is too small. Ask me anything.
Find Out More | Schedule Your First Free Call
---
---
Asana Reviews | Asana Timeline 
The Asana app timeline view gives you a full overview of your entire project timeline so you can see how one deadline impacts another and ensures all moving parts are on task towards successful project completion. 
The timeline Asana tool can be switched to easily from the top menu and gives you an easy way to drag and adjust individual task deadlines according to how they fit in the overall timeline. 
The Asana free plan does not include a timeline, so that's something to consider when comparing Asana free vs Premium. We'll get into a full comparison of options and Asana pricing later in this Asana review. 
The timeline Asana tool offers the following benefits: 
Modify tasks to accommodate deadline changes 

Share timelines with others 

Gain a full Asana overview of your entire project schedule in one screen

Import a spreadsheet CSV file into Asana to create a timeline 
---
Asana Reviews | Use Portfolios to See All Projects 
What if you want to pull out your view even wider and see all your projects and their statuses at once, rather than just a single project? 
That's what Asana Portfolios is for. This Asana tool allows you to monitor all your project initiatives in a single place and in a glance will show you which are on track, which are off track, and which are at risk of failing. 
This is a very helpful feature of the Asana desktop app, Asana online, or Asana Windows app or iOS app because in a glance, you can see your company's projects by priority, their date ranges, who is responsible for the overall project, and how each is doing. 
Portfolios is not one of the Asana free features, and you won't even get it with an Asana free trial of the Premium plan. The Asana pricing plans that offer the portfolio feature are the Business and Enterprise plans only.  
Related: Best Team and Tasks Management Software
---
FREE Change Management Templates (Excel, PDF, PPT)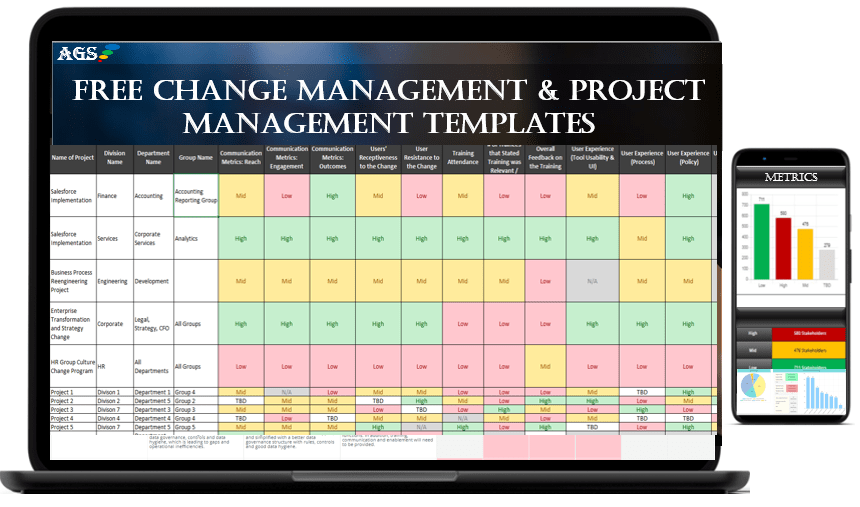 Get Your Free Change Management Templates Today
---
2019 Asana Review | Asana Google Calendar Integration 
If you use Google Calendar, then the ability to integrate the Asana software is going to make your life easier.  
You can sync Asana and Google Calendar to view your tasks directly in the Google Calendar application. Tasks that have due dates will show up on your calendar as an "all-day" event. 
The Asana Google Calendar screen allows you to click on the task in Google Calendar to open it in Asana. With all your Asana projects integrated into your calendar, you can see which deadlines are going to impact other things you may have going on throughout the week. 
Asana pros and cons when it comes to the Asana Google Calendar integration are:  
Pros: Ability see tasks and deadlines in your calendar, can go directly to the Asana task from Google Calendar 
Cons: It's only 1-way sync from Asana to Google Calendar and updates you make on your calendar won't be reflected in Asana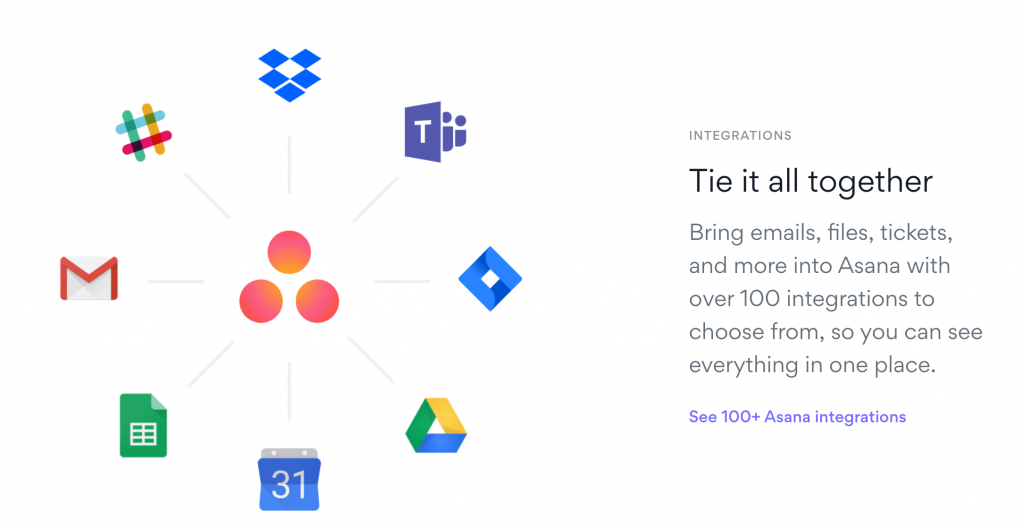 Asana Review – Asana Integrations
Other Asana Integrations 
Of course, Google Calendar is just one of the multiple integrations you can do with the Asana task manager, here's a sample of some of the others and you can see a full listing here. 
Outlook 

Adobe Creative Cloud 

Salesforce 

Microsoft Teams 

Dropbox 

Zapier 

Google Sheets 

Evernote 
---
Asana Reviews | Other Asana Free Features  
The Asana desktop app or Asana online offer multiple other features to help you keep your team connected and moving forward productively on any number of projects.  
We'll look at the Asana free version first and the features you get with that, as well as the other Asana pricing plans.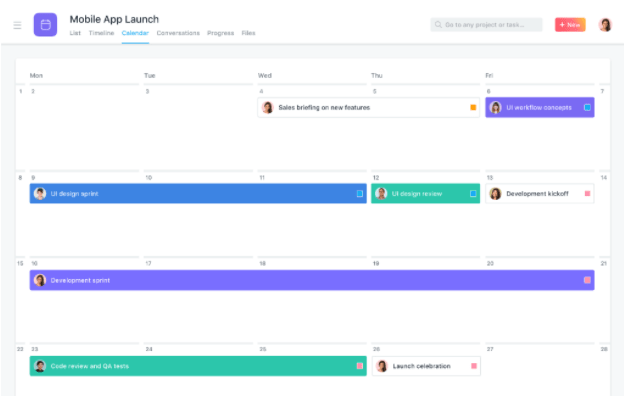 Calendar View is Available in the Asana Free Plan & All Others 
Asana Calendar View 
The Asana app has its own calendar view inside the program that allows you to view a project's timeline in a glance, so you can see how each task coincides with another. From the calendar view, you can mark tasks as complete, create new tasks, and even set colors for different tasks. 
Project Status Updates 
The Asana task manager is designed to save you time, money, and streamline your workflows and one way it does that is by reducing the need to schedule meetings to get updates on projects and tasks.
You can set your own project status updates, assign them a specific color (like green for "on track" or red for "needs attention") and then post them to the entire team in the Asana Windows app or Mac app so everyone is informed in real-time, no long meetings required! 
Popular Article: Trello Review | What You Need to Know About Trello Project Management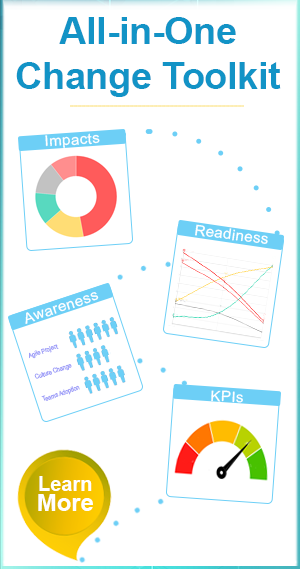 ---
Asana Review | Asana Premium & Higher Features  
While it's great to have an Asana free plan that you can use, many of the cool Asana features come with one of the paid Asana pricing plans. We'll get into the Asana cost for each of their three paid plans shortly, but first, let's take a look at Asana features when comparing Asana free vs Premium. 
Here are some of the features you get when you pay the Asana cost for a Premium plan that is not included with the Asana free version. 
Task Dependencies 
Often certain tasks depend upon another one to be completed. Such as a new blog that can't be posted until the graphics department has finished the cover image. 
The task dependencies Asana feature allows you to designate that one task is dependent upon another to be accomplished to give you more control and insight into your overall task management process. 
Project Milestones 
Most projects have specific milestones along the way that are crucial to their overall success. In Asana Premium and higher plans, you can set project milestones that show up on all your project views, including timeline, to help you keep track of the important achievements vital to your project. 
Support Features 
Comparing Asana free vs Premium and higher, there is a big difference in the type of support you get. The Asana free version doesn't really have much at all in the way of support, but you get quite a few more options with the paid Asana pricing plans. 
Asana Premium & Business support features include:  
Priority support 

Admin console 

Premium Academy training 

Google SSO (single sign-ons) 

Customer success options 
Asana Enterprise support features include the above Asana features, plus: 
SAML (Security Assertion Markup Language) 

User provisioning & de-provisioning 

Data deletion 

Custom branding 

Cross-regional backups 

Service accounts 
Additional Asana Desktop App Features with Business or Enterprise Plans 
It makes sense that the more the Asana cost for the Asana task manager, the more features you're going to get. We looked at Asana free vs Premium above, but what do you get with the more expensive Asana pricing plans? 
Business and/or Enterprise include the following Asana features: 
Advanced workflow rules (coming soon) 

Forms 

Proofing 

Portfolios 

Lock custom fields 

Workload view 
Next, we'll take a look at Asana app pricing and whether there is an Asana free trial with more features than the Asana free plan.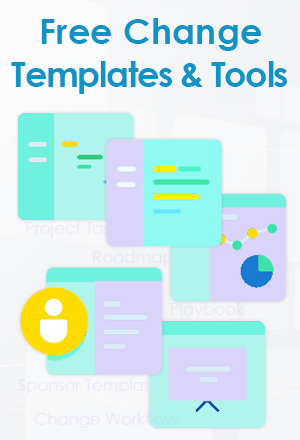 ---
Asana Reviews | Asana Pricing Plans 
You've seen the Asana pros and cons as far as the what you get or don't get with Asana free features and features for each of the three paid options.  
Now, we'll see how much you have to pay in Asana cost for the different versions as well as how many users you get with the free Asana app plan. Note, when you see a price range for a plan, the lower price is if it is billed annually and the higher-price is billed monthly. 
Asana Basic (Free), up to 15 users 

Asana Premium ($10.99 – $13.49/user/month), minimum of 5 users 

Asana Business ($24.99 – $30.49/user/month), minimum of 5 users 

Asana Enterprise (contact company for pricing), minimum of 5 users 
Is there an Asana free trial? 
If you aren't sure whether the free version of the Asana Windows app will give you the tools you need, there is an Asana free trial for both the Asana Premium and Business plans. 
You get 30-days for your Asana free trial to try out all the features of the higher-priced plans to see if they're worth the additional cost.
Read More: Top Program Management Software Tools – Free & Paid
---
Asana Project Management Review | User Ratings 
As with any cloud-based office platform, how well the mobile apps function makes a big impact on overall user experience. For example, if the Asana desktop app is great, but the mobile app lacks some of the features, users are going to be disappointed. 
We took a look at Asana reviews on Apple's App Store and Google Play to see how users rate the Asana app for mobile devices and what their Asana pros and cons are. 
Asana Review on Apple App Store 
The Asana software for the iPhone and iPad get a high overall rating of 4.7 out of 5 stars from 6,100 Asana reviews. 
One reviewer said that the Asana app for iOS was great overall, but had a few shortcomings, including it being difficult to access the conversation area and that finding files and folders wasn't as easy as in the Asana desktop app. 
Another Asana review echoed the same sentiment that the mobile app for Asana did not work as well as the desktop application. 
Asana Review on Google Play Store 
The Asana task manager app for Android devices also got a high score from reviewers, with a rating of 4.7 stars out of 5 from 25,663 reviews of Asana. 
One reviewer of the Asana tool said the app was great for keeping tasks organized and they liked the personal account view. 
Another reviewer said that the Asana online interface was much easier to use than the Asana app for Android and they couldn't find a way to view all tasks rather than just their own in the mobile app.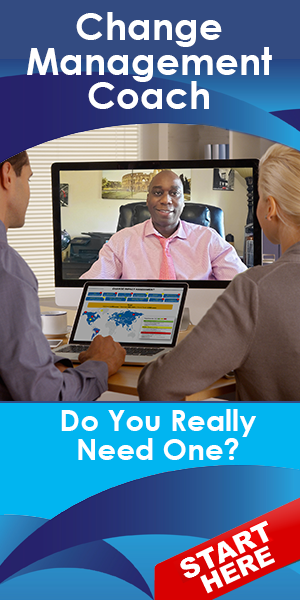 ---
Conclusion – Asana Review 2019 – Working with Asana Software for Project Management 
One of the highlights of the Asana project management tool is that it's very intuitive and easy for users to pick up right away. This is an important feature in any type of software because if users have trouble learning a tool, it's going to negate the efficiency benefits. 
The variety of features from all projects overview to workload view, so managers can see if an employee is over or under tasked, to the Asana Google Calendar integration help keep tasks on time and projects organized and moving forward fluidly. 
When looking at Asana free vs Premium and higher plans, the Asana free features are fairly basic and you don't get nearly as many "bells & whistles," however for teams of 15 or fewer users, this offers then a great way to start with online project management.  
When comparing Asana pros and cons to other project management apps, the weak spot we see is in Asana's mobile app. While it does get high ratings, users consistently mention it's not quite as good as the Asana desktop app.  
Overall, if you're looking for a robust and easily adaptable project management tool that also has multiple integrations with other programs you use, the Asana app is one of the best ones out there for managing and monitoring all your company's projects. 
---
Note: Content on OCM Solution (Formerly Airiodion Global Services (AGS))'s ocmsolution.com website is copyrighted. If you have questions, comments, or tips about this OCM Solution (Formerly Airiodion Global Services) content or product, please contact OCM Solution today.
---
Image(s) attributes: https://asana.com/press, https://asana.com/product