---
RANKING & REVIEWS
BEST ENTERPRISE RESOURCE PLANNING (ERP)
---
Everything You Need to Know: This Year's Top ERP Vendors, Solutions, Software & Platforms
Cloud computing brought about the birth of multiple software genres designed to enable business processes. There are customer relationship management (CRM) tools, project management applications, and enterprise resource planning (ERP) tools.
When faced with multiple software options, it's common to ask, "What's ERP?", "Is enterprise resource planning software the same as a CRM?", or "What are the best ERP systems to use?"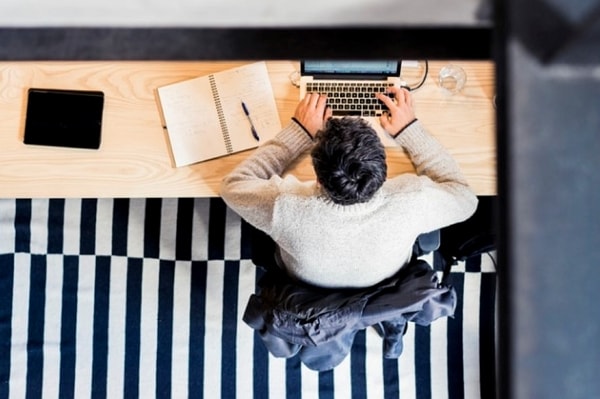 Top Business ERP Systems
An ERP platform is the most overarching of all the cloud-based business technology applications because it encompasses multiple areas of a company and it has ERP modules designed to facilitate functions in various departments.
There can be ERP financial systems, manufacturing ERPs, and cloud ERP systems designed for human resources or order management.
Basically, the enterprise resource planning definition includes just about any type of software you'd need to run a company.
For example, your accounting department may use one cloud-based ERP app to run payroll, while your customer service department uses another one of the ERP modules to answer customer support tickets, all supplied by the same ERP vendor.
There are multiple benefits to choosing one of the top ERP vendors to supply most, if not all, of the software your company needs. We'll get into that in detail shortly as we discuss the top ERP systems.
Because ERP software for small business and large business customers is the backbone of how an organization gets their work done on a daily basis, it's important to choose the best cloud ERP solutions that match your business needs.
Whether you need to know the best ERP for manufacturing companies or the top ERP products for small businesses, our list of the 8 top ERP software vendors is going to make your ERP process much faster.
We've taken a look at the most popular ERP systems out there and have reviewed the best of the best for many different types of industries and company sizes.
Before you decide which ERP software solutions to consider for powering your company's workflows, read the reviews below for the most popular ERP systems so you can quickly narrow down your options and make an informed choice.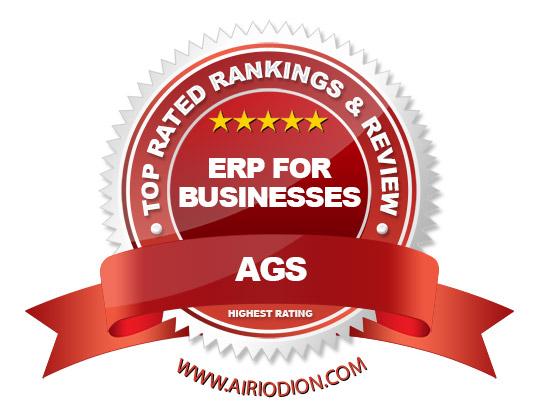 Award Emblem: Top 8 Best ERP Tools for Businesses
See Also: Best CRM & ERP Implementation Process | All You Need to Know
---
How to Make the Case for Change Management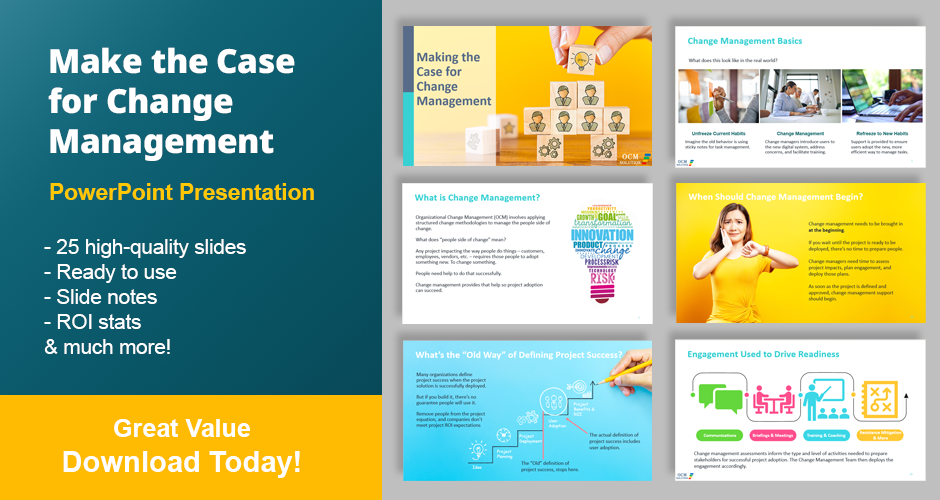 Easily explain the value of change management to your leadership, key stakeholders, sponsors, and management with this ready to use Change Management Presentation PPT Deck: Making the Case for Change Management.
---
---
Top 8 Best ERP Software Companies | Brief Comparison & Ranking
| | |
| --- | --- |
| Top ERP Vendors | Ratings |
| Acumatica | 5 |
| Microsoft Dynamics 365 | 5 |
| NetSuite | 5 |
| Sage Business Cloud X3 | 5 |
| SAP Business One | 5 |
| Syspro | 5 |
| Genius ERP | 4 |
| Plex Manufacturing Cloud | 4 |
Table: Top 8 Best ERP Companies | Above list is sorted by rating
---
What Is an ERP Platform?
We've briefly touched on the enterprise resource planning definition in our intro, but we'll add a bit more detail here to answer, "What's ERP software?" in full detail.
Whether you've chosen the best ERP system for manufacturing, the best ERP system integration for accounting, or the best ERP software for small businesses, they all have one thing in common – they're meant to streamline your processes by giving you a single integrated platform.
At the heart of the answer to, "What is enterprise resource planning (ERP)?" is that all ERP modules share a single database of information. This makes automating data across multiple platforms simple and reduces the need to re-enter information from one software into another.
For example, if you're not using ERP system integration and just using separate cloud programs for accounting and customer support, if you have a customer record that's created in your CRM, you can't instantly have that data available to create an invoice in your accounting tool.
You would either need to re-key the data (time-consuming and error-prone) or use a 3rd party tool to try to transfer the information (additional cost).
But, if you are using one of the best ERP solutions for your workflows, as soon as that customer record is created in the CRM program, the accounting program would also have access to it through the shared database.
Types of ERP Modules
The ERP modules in an ERP for small business or manufacturing ERP are the pieces of software designed to be used by each of your departments.
You can find ERP modules in enterprise resource planning (ERP) systems such as:
Sales

Customer Service

Field Service

Human Resources

Accounting

Finance

Supply Chain Management

Retail

Marketing

Mixed Reality and AI

Manufacturing Management

Distribution
Don't Miss: Top Program Management Software Tools – Free & Paid
---
AGS Ranking and Selection Methodology
What methodology does the AGS team use in reviewing, researching, selecting, and finalizing the firms and products that are ranked on the various AGS ranking lists?
Click here: "AGS Selection and Ranking Methodologies" for a detailed review of AGS' selection methodologies.
---
Types of ERP Systems
When comparing the top ERP tools, you'll find that some are more geared to one type of business over another and their ERP platform modules will match the needs of that business.
For example, the best ERP software for manufacturing industry might not be the best one for a construction company to use. Likewise, the best ERP system for small business use might be lacking some features that an enterprise company would need.
So, when choosing between the best ERP vendors, make sure you pay attention to the industries that the ERP companies have designed their platform to support, so you're not choosing a cloud-based ERP that is lacking features you'll need.
It's also important to note that the top ERP systems will often have a variety of platforms to serve multiple industries.
So, just because one enterprise resource planning software vendor might highlight their best ERP for manufacturing on their front page, that doesn't mean they don't also have ERP financial systems designed for accountants.
Here are a few of the different types of ERP systems you'll see:
ERP system for small business

Manufacturing ERP

Cloud ERP system for construction

Cloud ERP solutions for retail & eCommerce

ERP products for service industries

ERP software solutions for wholesale distribution

Software and technology business ERP system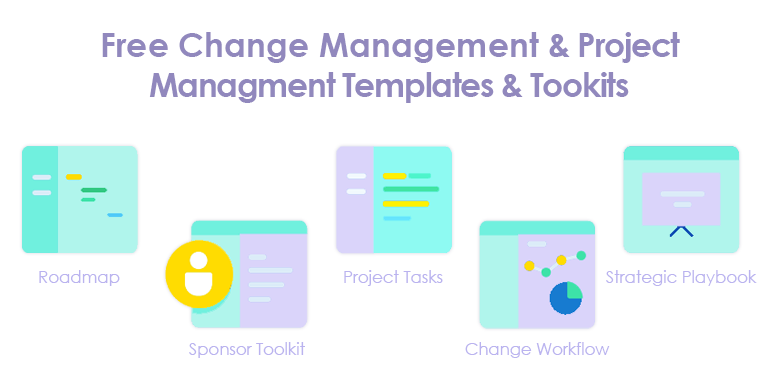 ---
Benefits of an ERP System for Small Business and Large
What is an ERP platform best for? Is there one specific size company that uses popular ERP systems?
Because of the "enterprise" in the term enterprise resource planning (ERP) systems, some small and medium-sized companies might not think ERP software for small business exists.
But just because there's the word "enterprise" is in the name, doesn't mean the ERP process is only for large corporations. There are ERP tools designed for everyone.
And everyone, no matter their size, can take advantage of the many benefits that the best ERP systems offer, which include the following.
Data Sharing
Having a single shared database across multiple ERP modules saves time and money. If it takes your team 2 hours per day to enter data from one cloud system to another, that's approximately 40 hours each month in productivity costs.
The shared database in an ERP platform eliminates the need for time-consuming multiple entries and frees your team up for activities with a more forward motion for your company.
Additionally, ERP process automation is much easier to implement because all ERP products are connected to the same information.
Consistent User Experience
When you're using cloud software provided by multiple vendors, the user interfaces are going to be completely different and your employees will have to adapt and switch between different work styles.
What is an ERP platform benefit here? It's giving your users the same experience across all the software they use because you're working with just one vendor for your cloud-based ERP. This means better productivity due to a consistent experience.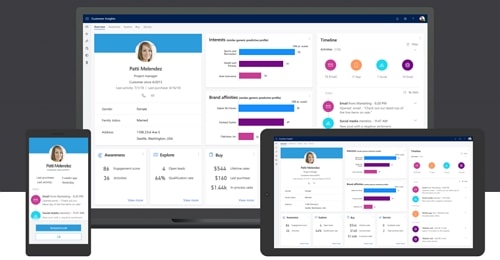 Best ERP for Businesses
Lower Costs
ERP vendors are bundling multiple individual types of software into a single enterprise resource planning software, which usually means you pay less than you would if you would subscribe to applications from multiple different vendors.
The administrative costs are also lower because ERP companies make it easy to monitor and control settings for their cloud ERP system, and all the ERP modules, from one location.
Related: Top Project Management Apps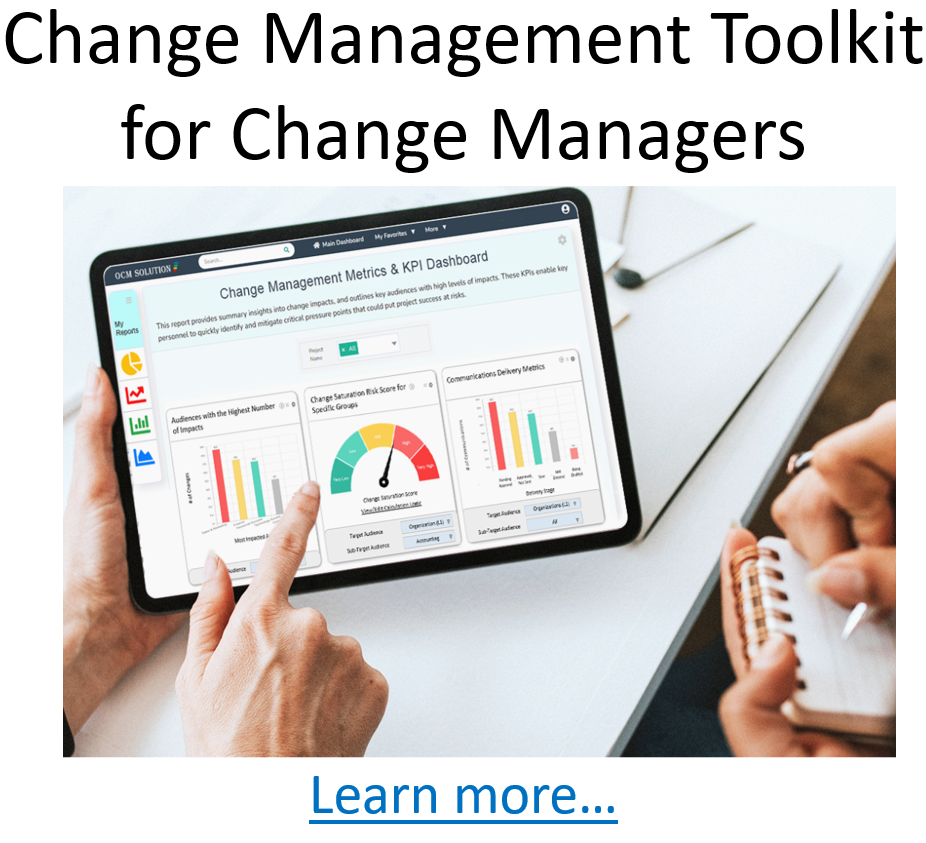 ---
How We've Chosen These Top ERP Vendors
How did we choose these best ERP software companies?
We reviewed multiple reviews from top online software publications related to the top ERP systems. We then cross-referenced multiple best ERP systems lists to see which ERP companies were named across several of them.
Our next step was to review the offerings of each of the top ERP vendors look for a variety of criteria that included:
A broad range of the best ERP solutions for different industries

Niche offerings like the best ERP system for manufacturing or best ERP software for small business

The reputation of the ERP companies

Top ERP software that was presented comprehensively by the vendor
Additionally, we searched across the most popular ERP systems to look for any emerging ERP system for small business or another industry that may be flying under the radar.
From that research, we've come up with what we feel is the ultimate list of the top 8 best ERP systems for multiple types of companies, including the best ERP for small business and the best ERP software for manufacturing.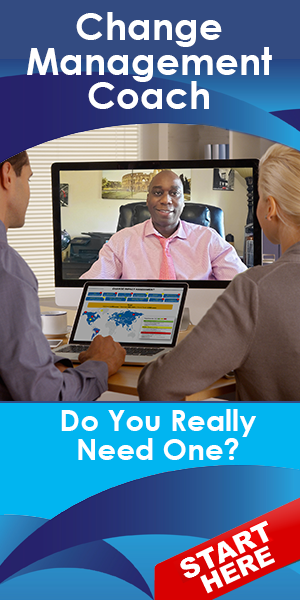 ---
Detailed Review – Best ERP Software Companies  
Below, please find a detailed review of each of the ERP vendors on our list of the best ERP software. We have highlighted some of the factors that allowed these top ERP software solutions to score so high in our selection ranking.  
Click on any of the names below to go directly to the individual review of that ERP platform. The list is sorted alphabetically.
---
Conclusion – Top Ranked Best ERP for Small Business, Manufacturing, and More
Which of the ranked ERP software is looking like the best option for your business? The answer differs whether you're running a small business, large enterprise, engineering firm or product retailer. One thing that the top ERP systems all have in common is being able to serve the business needs across multiple processes.
While the enterprise resource planning definition can change as you get into industry-specifics, ERP platforms are all are designed to make running a company easier by integrating everything from accounting software to production floor software across one comprehensive platform.
Another distinct feature of all of the best ERP systems is the ability for all your software to use a shared database, which reduces errors, saves time, and makes reporting more inclusive and informative.
These top 8 ERP software companies all have proven themselves as leaders in their industry and would make a sound choice for companies looking to improve how they use technology across their operations.
Whether they specialize in the best ERP system for small business, the best ERP software for manufacturing, or cater to all industries and business sizes, these ERP vendors all know the power of technology in keeping business operating smoothly and are helping companies grow faster and lower costs every day.
Read More: Best Team and Tasks Management Software
---
Note: Content on OCM Solution (Formerly Airiodion Global Services (AGS))'s ocmsolution.com website is copyrighted. If you have questions, comments, or tips about this OCM Solution (Formerly Airiodion Global Services) content or product, please contact OCM Solution today.
---
Image sources: https://unsplash.com/photos/BgT-ZKC6WA4, https://dynamics.microsoft.com/