---
Boston Consulting Group Reviews & Ranking | Everything You Really Need to Know
Boston Consulting Group, change management consultants, were recently ranked and reviewed by AGS; and included on our list of top-rated change management consulting companies. 
But what makes Boston Consulting Group different? Are there any negative aspects to Boston Consulting Group that you should be aware of as a potential employee or client?
Let's dig in to find out.
The Boston Consulting Group review below provides a detailed assessment of BCG, including some of the factors that led to its ranking and selection as a top change management consulting firm.
Do you have any positive or negative experience working or dealing with Boston Consulting Group? Email us to share your experience: Contact AGS.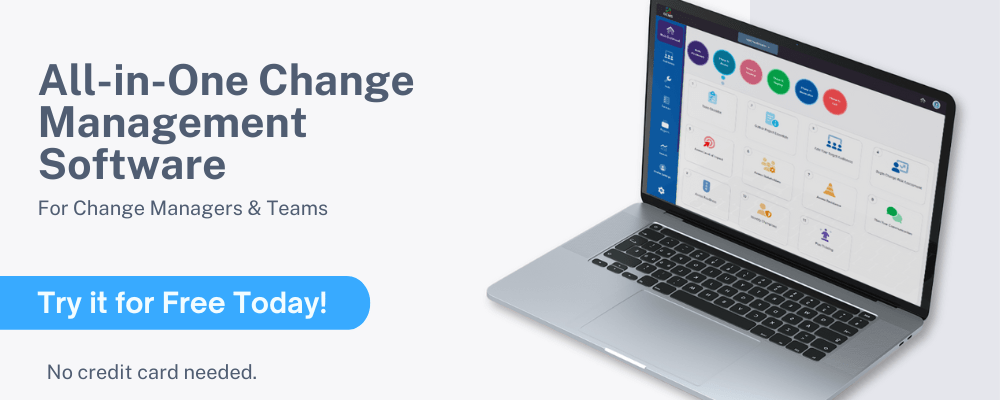 ---
Boston Consulting Group Review
---
A key part of Boston Consulting Group (BCG)'s history that a lot of people miss is that when the firm was first launched, the main strategy of its business model was to introduce bold, new strategies for running and transforming companies.
The firm's principals believed in always challenging the status quo to find new and innovative solutions to tough business challenges.
This has been a key component of its continued success and growth.
While Boston Consulting Group is well-known, during our research on how Boston Consulting Group compares to other management consulting firms, we identified that it is easily one of the largest change consulting firms out there.
It has offices in over 50 countries and 90 cities around the world staffed by a team of 21,000 employees.
Our review focused on Boston Consulting Group's change management consultants, who we observed consistently taking a holistic approach to providing value to clients. They utilized a multi- and cross-functional team structure to offer clients customized solutions that had a bottom-line impact. This has allowed BCG's change consultants to gain a competitive advantage in their industries.
Accolades
The amount of rewards that a company has received is often a good testament to its value and services.
In a review of Boston Consulting Group awards, we identified that the firm had garnered several accolades for both workplace environment and innovative programs, including:
2019 – FORTUNE 100 Best Companies to Work For

2019 – Working Mother 100 Best Companies

2019 – Human Rights Campaign Award from Workplace Equality Innovation

2018 – Catalyst Award, highlighting Women@BCG as an innovative program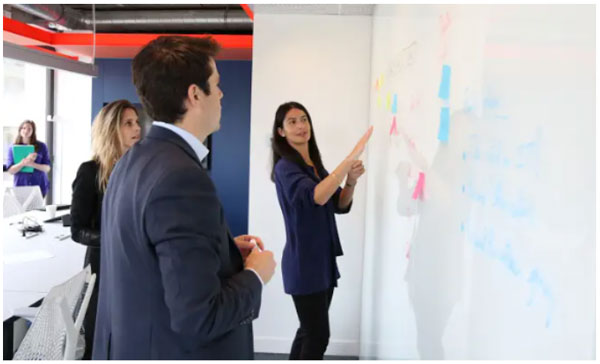 Boston Consulting Group Review | Top Change Management Consulting Firm
Leveraging a large organizational change management consulting function, BCG has managed to expand its portfolio of clients to include the world's largest 500 corporations. Boston Consulting Group change management services also help not-for-profit organizations, midsize companies, and government agencies.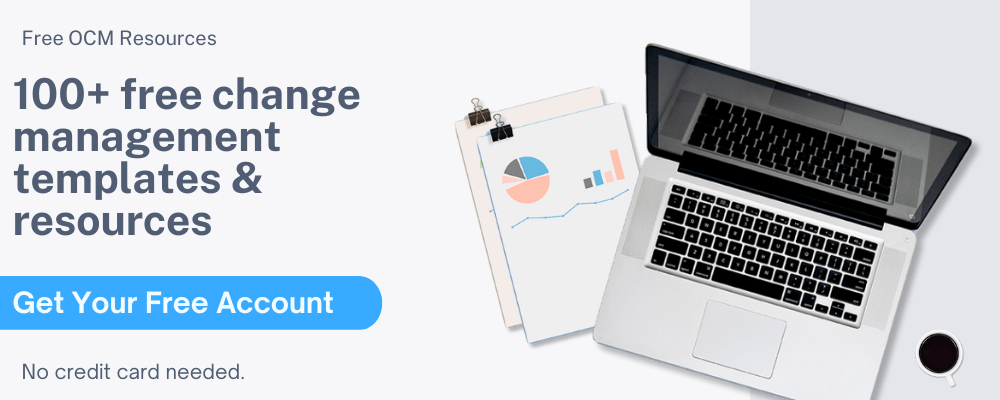 ---
Boston Consulting Group Review Highlights
Following, are company details and key factors that led us to rank Boston Consulting Group change management consultants as part of our list of top change management consulting firms.
Boston Consulting Group Reviews | About Boston Consulting Group
Assessing the history of a management consulting organization often shines a light on its historical performances or issues. Founded in 1963, BCG is one of the older consulting firms that have witnessed a lot of change in the business environment throughout its history.
However, never one to stick to the standard ways of doing things, it continues to be one of the top consulting pioneers when it comes to driving business innovation.
In its early days, the firm's founders developed a unique approach that focused on strategy. No review of Boston Consulting Group would be complete without mentioning that the firm pioneered many of the business transformation principals seen as best practices today.  
This top organizational change management consulting firm focuses on the power of human potential to shape organizational, economic, and societal change.
A few of the core tenants of this leading change management consulting firm are:
Unlocking the potential of those who advance the world

Growth through growing others

Leading with integrity

Conquering complexity

Driving inspired impact
Boston Consulting Group Reviews | 3 Change Management Journeys  
It's easy to be drowned in the details when it comes to organizational change. Boston Consulting Group change management services are designed to cut through the complexity and simplify the process.
This top-rated change management consultancy does this through a strategy that addresses four key change imperatives through three different journeys.
Those four imperatives being addressed by this organizational change management consulting firm include:
Leaders must drive change

Time-to-impact should be oriented to creating long-term value

Employees need to be supported

Practices should be easily adaptable and transparent
To create a comprehensive transformational strategy, this leading change management consulting firm addresses those imperatives in the following way.
Leader Journey: Includes activating and energizing leaders to help drive change
Program Journey: Ensuring fast-paced chance and adaptive end-to-end program management
People Journey: Empowering and engaging employees through transparent communications
Boston Consulting Group Reviews | Extensive Consulting Services
Change management consultancy is one of the many types of business consulting services offered by BCG. A review of Boston Consulting Group illustrates it can provide just about any type of consulting service a company could need.
Some of the various capabilities of BCG include:
Big data & analytics

Corporate development & finance

Innovation strategy & delivery

Marketing & sales

Procurement

Diversity & inclusion

Client learning & enablement

International business

Operations

And more
One thing that organizations may like about Boston Consulting Group is the firm's extensive range of offerings and experience working with multiple industries, including education, financial, media, energy, medical, consumer products, and many more.
Because of the scope of Boston Consulting Group change management services, companies can work with the firm in multiple areas while keeping an integrated strategy throughout its projects.
Boston Consulting Group Reviews | Change Management Tools
Boston Consulting Group change management consultants offer multiple unique advantages to clients, which includes the use of change management tools and methods specifically developed by BCG.
Don't Miss: Top Rated All-in-One Change Management Tools
BCG tools are designed to augment the impact of change management solutions, and position people at the center of the process.
Clients working with this leading management consulting firm can benefit from the following methods and tools for change management:
Key by BCG: A performance management approach that empowers teams to achieve goals
Impact Centers: Offer a space for companies to use to drive change transparently and efficiently
Ready, Willing, and Able Tool: This tool offers a baseline diagnostic to gauge an organization's receptivity and capacity for change
DICE: A tool made to help organizations predict project outcomes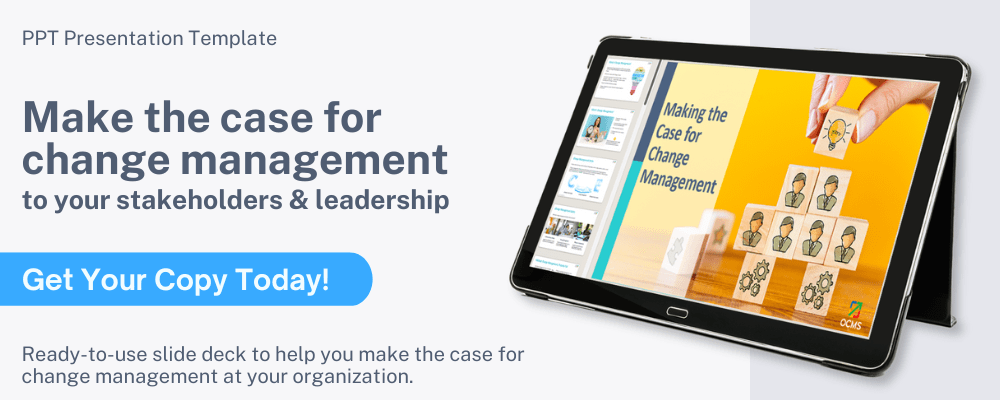 ---
Rating Summary | Boston Consulting Group Review
For companies that want to work with a pioneer and innovator in business strategy, Boston Consulting group is an excellent option. This top change management consulting firm has been helping organizations with transformational change for over 50 years.
With a wide global and industry footprint, Boston Consulting Group change management services can help organizations of all sizes with customized solutions to drive change that keeps them competitive.
Its track record of innovation and suite of custom change management methods and tools solidify a 5-star rating for Boston Consulting Group as a top organizational management consulting firm to consider working with or working for this year.
See Also:
---
Note: Content on OCM Solution's ocmsolution.com website is protected by copyright. Should you have any questions or comments regarding this OCM Solution page, please reach out to Ogbe Airiodion (Change Management Lead) or the OCM Solution Team today. OCM Solution was previously known as Airiodion Global Services (AGS).
---
Image source: https://www.bcg.com/digital-bcg/immersion-centers.aspx