---
How Do You Use the Bridges' Model for Change Management? Everything You Need to Know
When you're facilitating change in any organization, you have to focus on the planning element as well as understand how that change will impact your employees and other stakeholders.
If your change planning is too "top-heavy" and doesn't focus enough on the people transitioning through the change, you have a good chance at failure.
One of the change models that is all about the personal journey through change is the William Bridges transitions model for change.
An excellent way to sum up the approach the Bridges model takes for managing transitions is this quote from lecturer Peter Senge, "People don't resist change. They resist being changed!"
William Bridges Transition Model for Change Management
That's at the heart of the William Bridges transition model. It argues that instead of focusing on the change, the focus should be put on the transition people have to go through for the change to happen successfully.
See Also: John Kotter's 8-Step Change Model
---
How to Make the Case for Change Management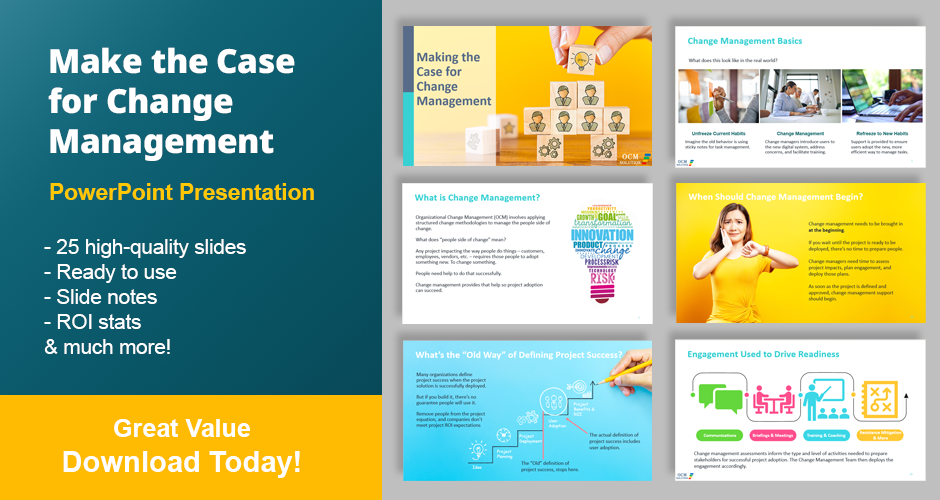 Easily explain the value of change management to your leadership, key stakeholders, sponsors, and management with this ready to use Change Management Presentation PPT Deck: Making the Case for Change Management.
---
---
What is the Bridges Transition Model?
The Bridges transitions model was created by organizational consultant and author, William Bridges. He introduced the Bridges change model in his 1991 book called Managing Transitions.
The Bridges transition model did something that you don't find in other change models, which was to draw a distinction between "change" and "transition."
In the William Bridges transitions book, he described the change as the external event that happens (e.g., the new software being adopted, or a new product being launched). When you're physically switching over systems from an old to a new process, that's the "change."
But what people go through personally during this external change is the internal "transition." The William Bridges transition model is about focusing on the psychological process that's happening to people during change.
Bridges' transitions theory describes three key stages that people transition through and that leaders and change managers need to be aware of so they can successfully move people forward through the change project.
If these personal feelings of transition aren't addressed, then resistance to change can cause a change project to derail or not produce the desired end result.
A key takeaway from the Bridges change model is that the starting point for a successful change project should not be the outcome of change, but rather the "saying goodbye" or ending of the old process that people have to address at the beginning of that change.
Don't Miss: McKinsey 7S Model Framework | All You Need to Know
---
What Are the Types of Change in the Bridges Transition Model?
The Bridges model is very comprehensive and is somewhat similar to the Lewin Model for change management because they both have three stages. However, the Bridges transition model is much more focused on the individual and the many emotions that can accompany an organizational change.
William Bridges transitions are divided into three phases, and each phase can include different emotions, both negative and positive. The goal is for a change manager and those facilitating the change to understand and address any negative emotions so they can remove barriers to the change.
What are the Phases of Transition?
The following are the three phases of transition described in the William Bridges Transition Model for change.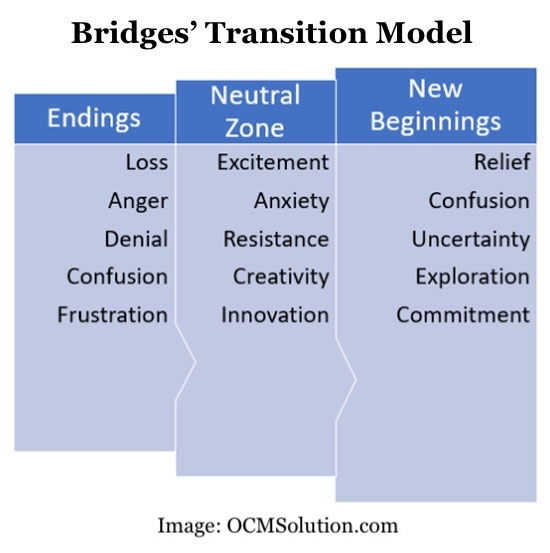 Bridges' Transition Model
Endings (Losing and Letting Go): Managing transitions during change means understanding that it starts with an end or loss. Employees are saying goodbye to the way things used to be done, which can involve feelings of anger, denial, confusion, and frustration.
Neutral Zone: This stage in the Bridges transitions model is when people have managed to let go of negativity with leaving a process behind and are processing new information about the change. This is a time of flux and can include feelings of excitement, anxiety, resistance, creativity, and innovation.
New Beginnings: This part of the Bridges change model includes a release of power and energy in the new direction. It means cementing new ways of doing things and incorporating those as the new norm. Feelings in this stage can involve relief, confusion, uncertainty, commitment, and exploration.
Related: Prosci ADKAR Change Management Model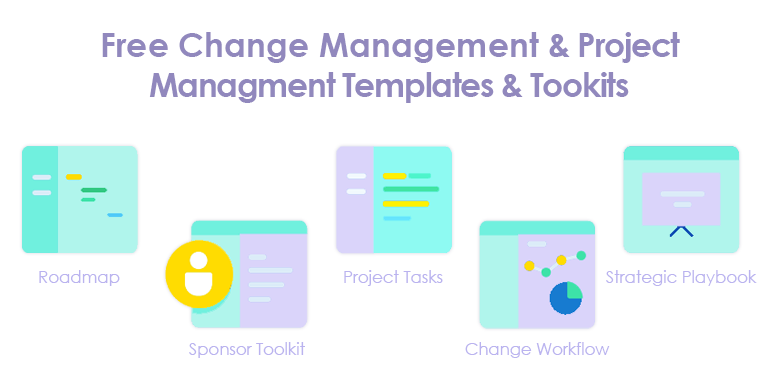 ---
How Do You Use Bridges' Transition Model to Facilitate Change?
Once you know what people are going through internally during a change, how can you use the Bridges model to facilitate a change project?
Here are some examples of steps you can take to apply Bridge's model for transition through change to your change project.
Communication
Make sure you're communicating to people why change is needed and not only from an organizational standpoint. If you want someone to be invested in a change, they need to know the WIIFM (what's in it for me), which is a way to help them more easily say goodbye to the old process.
Another part of your communication planning should be to ensure employees know what an important role they play in the change, so they'll feel included and valued.
Impacted Employee Surveys
Give people a chance to voice what they're feeling about the change. You can do this through surveys to those impacted by the change and by doing a stakeholder analysis.
Touching base with your stakeholders in this way throughout the change project can help you be aware of which stage in the Bridges model they're in. This will allow you to address negative feelings that might be holding them back from embracing the change.
Educate Leaders through Coaching
Your leadership, supervisors, managers, etc. are a vital part of your change efforts. Coach leaders on the William Bridges transitions model, so they know what types of feelings to be looking for as employees go through the change and how to address them.
Monitor Employee Transition Through Change
Follow employees as they go through the three stages of the Bridges model so you'll know which action plans may need to be put into place to manage resistance to the change.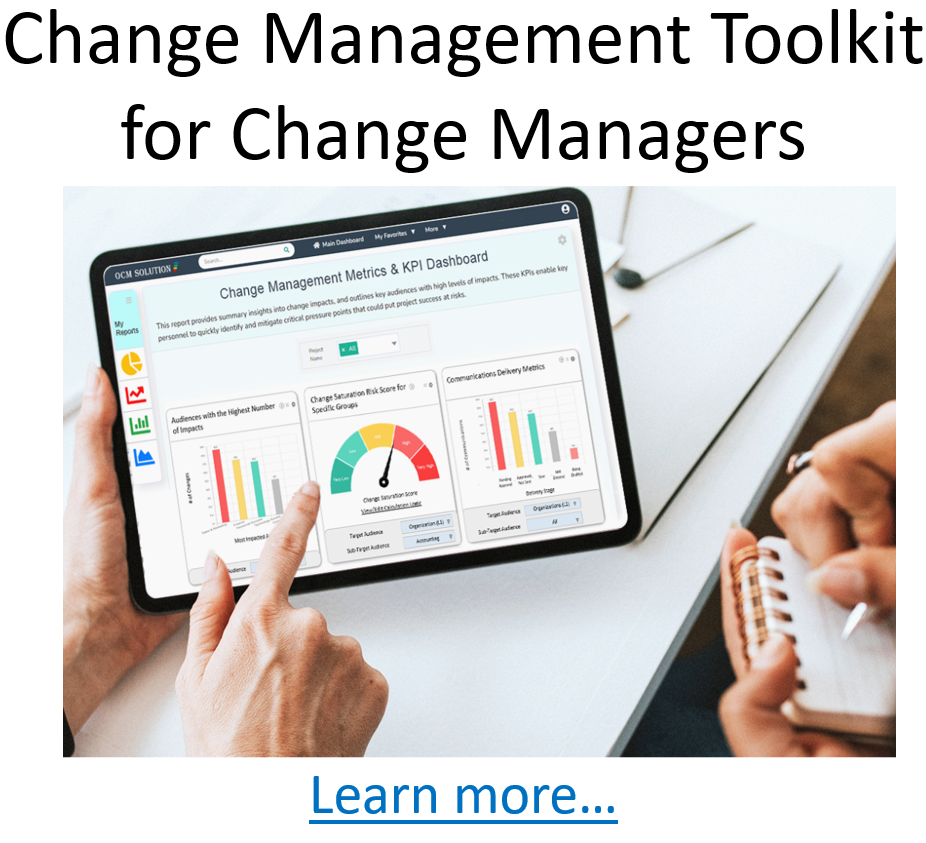 ---
Conclusion: Understanding & Applying the Bridges Model of Change Management
When dealing with change, you have to understand the personal impact that change has on individuals. The Bridges Transition Model argues that only by understanding the three states of transition, can you successfully guide people through the change.
William Bridges transitions model is one of the most astute when it comes to managing your employees and other stakeholders through a change project. Where it falls short is in offering a step-by-step change management roadmap beyond that.
If we use the Bridges model descriptions for change (external processes) and transitions (internal feelings about change), then we could say that this model is excellent for the "transition," but light on the "change" part of change management.
---
Authors: Ogbe Airiodion (Senior Change Management Lead) and Francesca Crolley (Content Manager)
---
Note: Content on OCM Solution (Formerly Airiodion Global Services (AGS))'s ocmsolution.com website is copyrighted. If you have questions, comments, or tips about this OCM Solution (Formerly Airiodion Global Services) content or product, please contact OCM Solution today.
---
Free Change Management Templates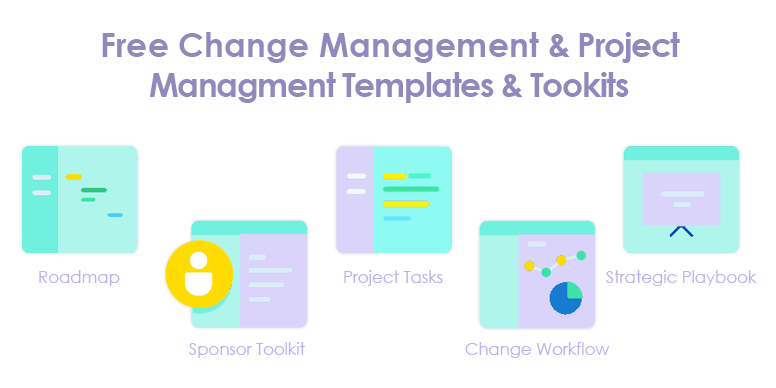 Get Your Free Change Management Templates Today
---
How to Make the Case for Change Management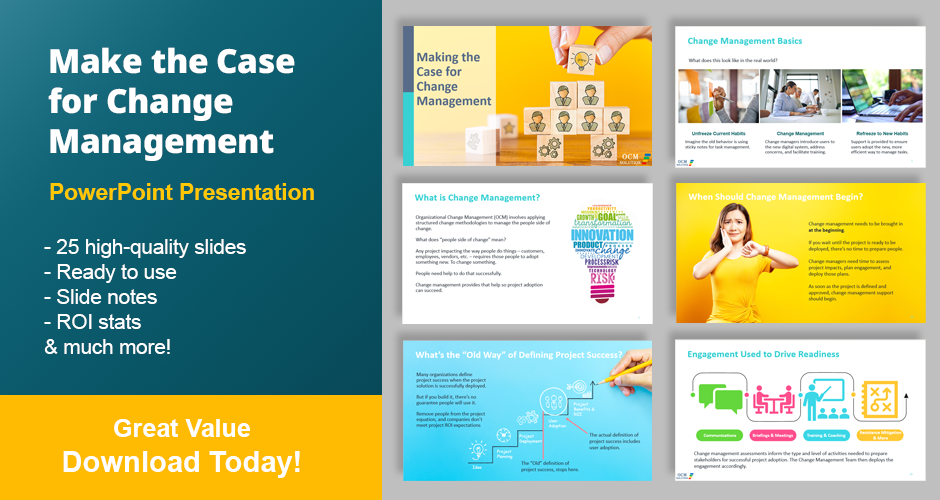 Easily explain the value of change management to your leadership, key stakeholders, sponsors, and management with this ready to use Change Management Presentation PPT Deck: Making the Case for Change Management.
---
All-in-One Change Management Tools. 
---
Images: https://www.pexels.com/photo/people-taking-group-picture-3184398/