---
Top Internal & External Communications Plan Template & Analytics Software
---
Hi and welcome to OCMS Portal. Today we'll provide you with an overview of the Communications Management tool for HR and communication specialists, change management teams, project leads, and other change and communication practitioners.
We'll dive into the communication management tool's core features that contribute to making OCMS Portal the best All-in-One organizational change management platform by simplifying and streamlining the change management process. 
---
The communications management tool helps you plan and manage communication for internal employee groups and external audiences with the goal to inform, educate, reduce uncertainty, and build stronger awareness of the change initiative. It is part of 'Phase 1: Assess' in the OCMS Portal framework. When you first open the Communications tool, it will be empty until you add a new communication.
OCMS Portal is a learning resource, you can access tool related video tutorials and important resources such as documented guides.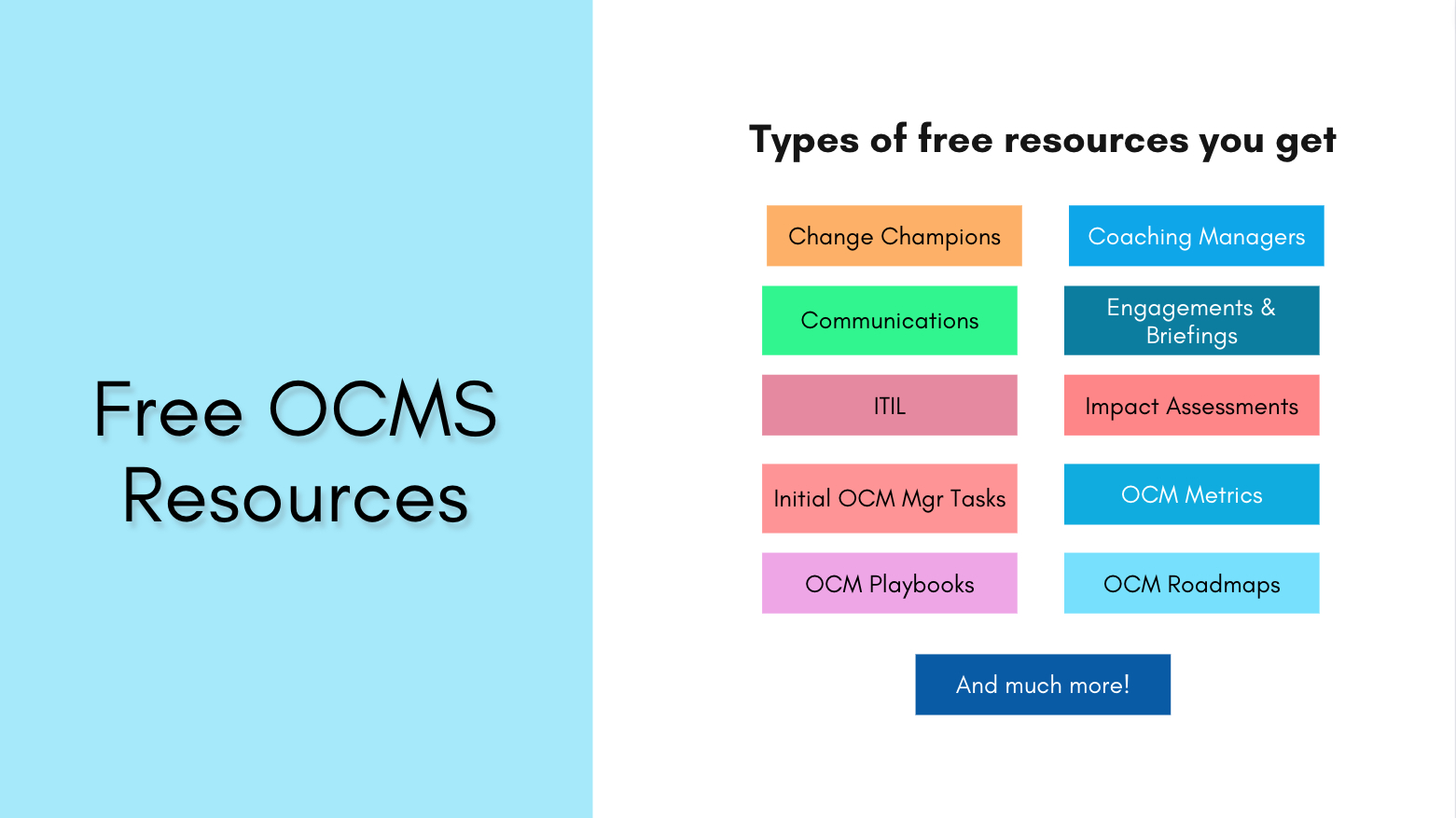 OCMS Portal is also a companion while you conduct your change management activities and the communications tool is there to help you navigate transitions effectively and ensure that the target audience understands and embraces the change.
In the tool you'll be able to:
1. Quickly add new communications that layout the:
Name of the communication

Delivery date

Audience

Objective (or create your own)

Channels (or create your own)

The message itself including the subject

Add communication images

Add in senders – who can either be your change management team members, target audiences, Stakeholders, or anyone else

Measure communication impact through success metrics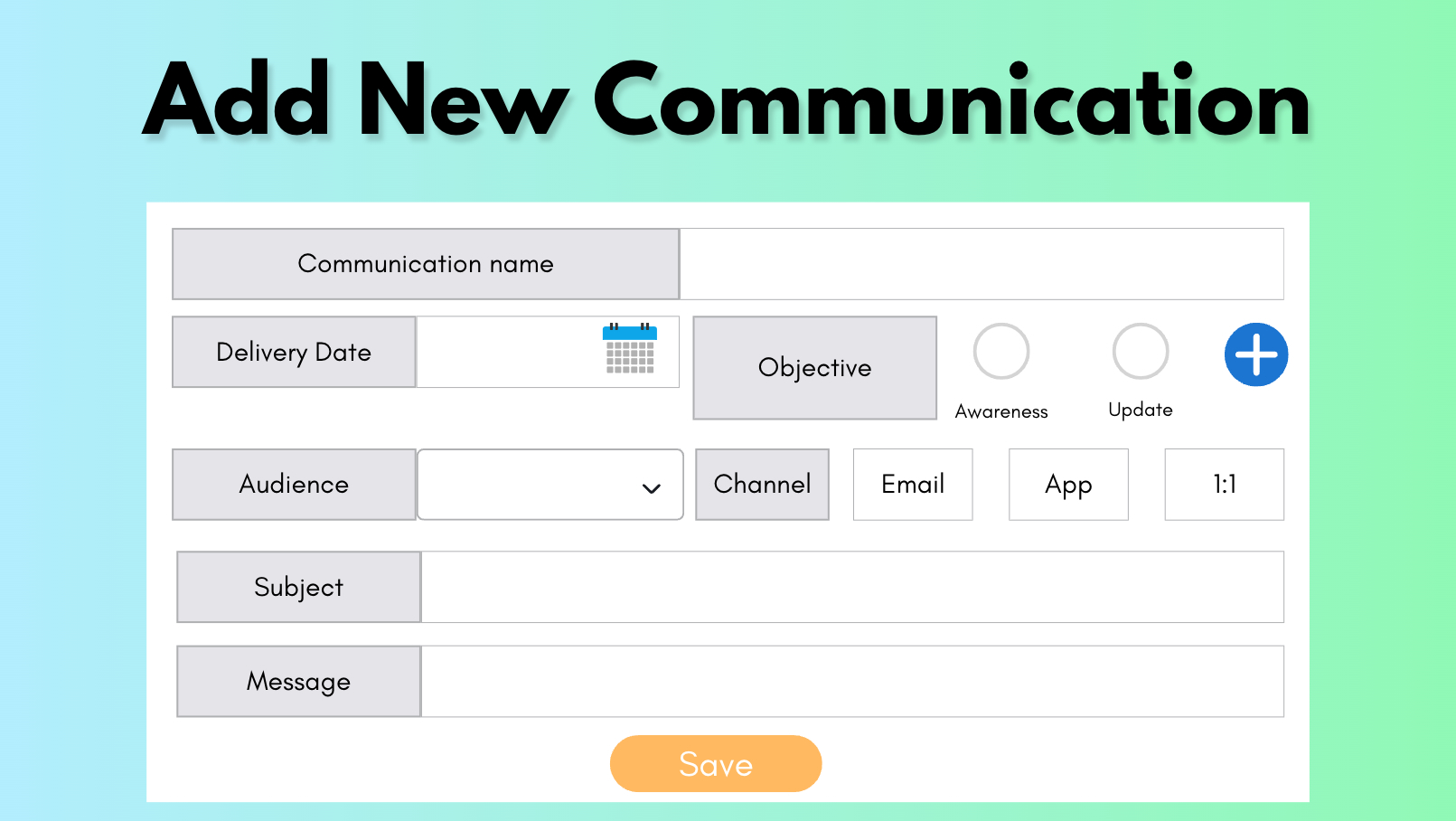 2. Choose from the 3 default success metrics to track the success of your communications: Attention rate, Engagement rate, and Open rate. Or add your own metric.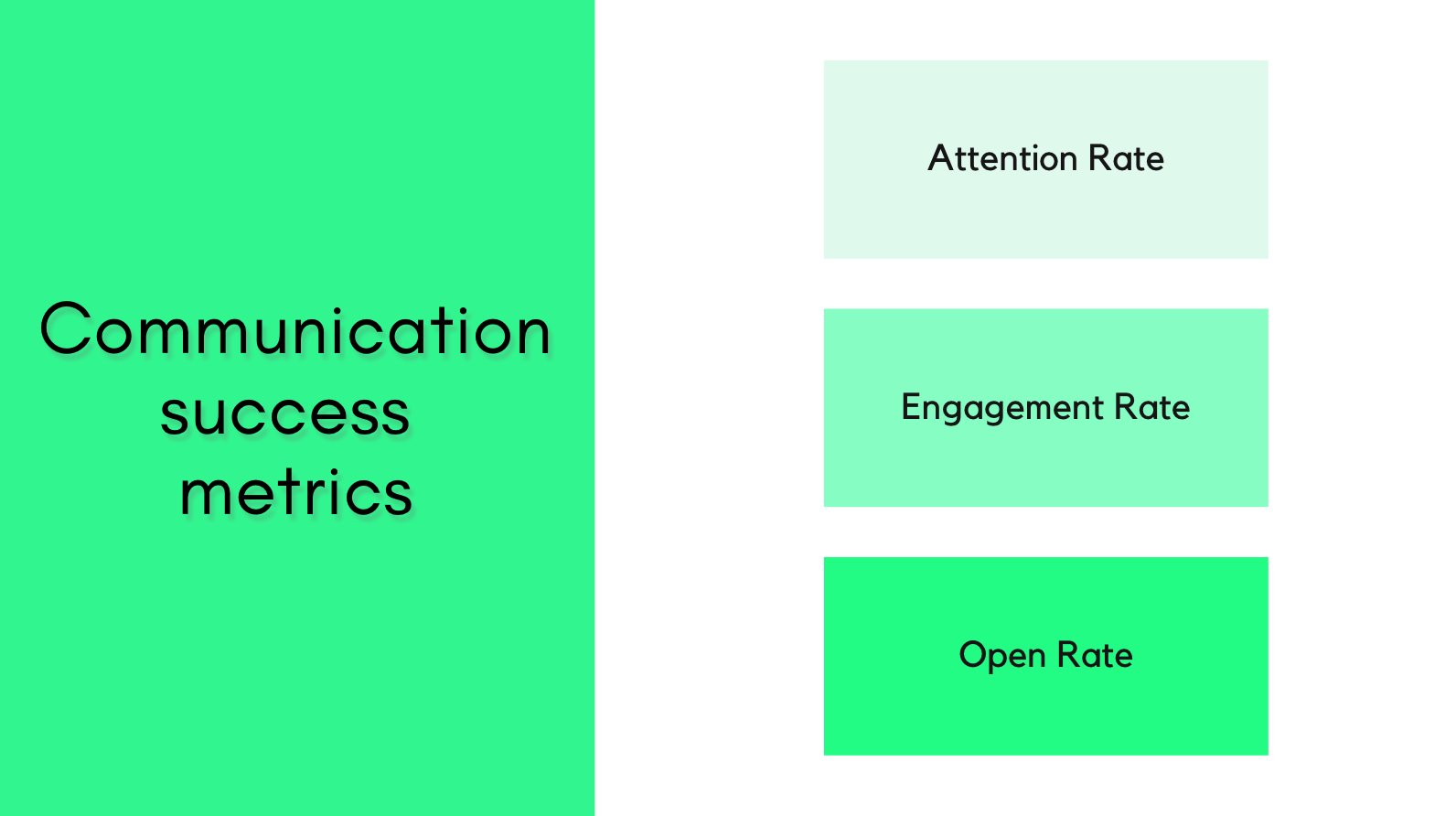 Note: For those using an email marketing or email tracking software for your communications, you can add those metrics here so you have them all in one place.
3. Utilize the Communications Calendar, which helps you stay organized and on top of all communications. It also shows you a list of all your communications and relevant details.
4. Refine the view by selecting All, Today, Week, or Month views.
5. Easily send out the OCMS Portal's Communication Engagement survey to evaluate the effectiveness of your communications strategies. Once this has been sent out and answered, you'll input the average results from your selected target audience into the KPI metrics section of each communication campaign.
Drafting clear communication is a crucial role in change management, helping employees, customers, and stakeholders stay informed about upcoming changes as well as laying out the reasons for the change, what it entails, and how it will impact them personally and professionally. Communication can be used to gain buy-in and support for the change by seeking to win over hearts and minds, making it clear why the change is necessary and how it benefits both the organization and individuals.
Building awareness of the change is fundamental in achieving project success. Highlighting positive outcomes and ensuring the organizations commitment to supporting employees through the transition alleviates feelings of uncertainty and anxiety.
In today's fast-paced world, staying competitive is the key to success, and our communications tool in our cutting-edge OCMS Portal All-in-One suite is here to make your life easier.  
Adapt and thrive in a dynamic environment with OCMS Portal – Streamline – Optimize – Succeed
---
Sign up for a personal, team or enterprise account today! – free trial
See how OCMS Portal works:

Get massive savings with a:

Are you searching for a game-changing solution to revolutionize your team's change management process?
Discover the numerous advantages of enrolling in an OCMS Portal team account, a strategic step that can elevate your organization's performance.
Don't miss out on the opportunity to revolutionize your change management. OCMS Portal is your trusted partner for achieving seamless, successful change. Join us on this transformative journey and experience the difference for yourself.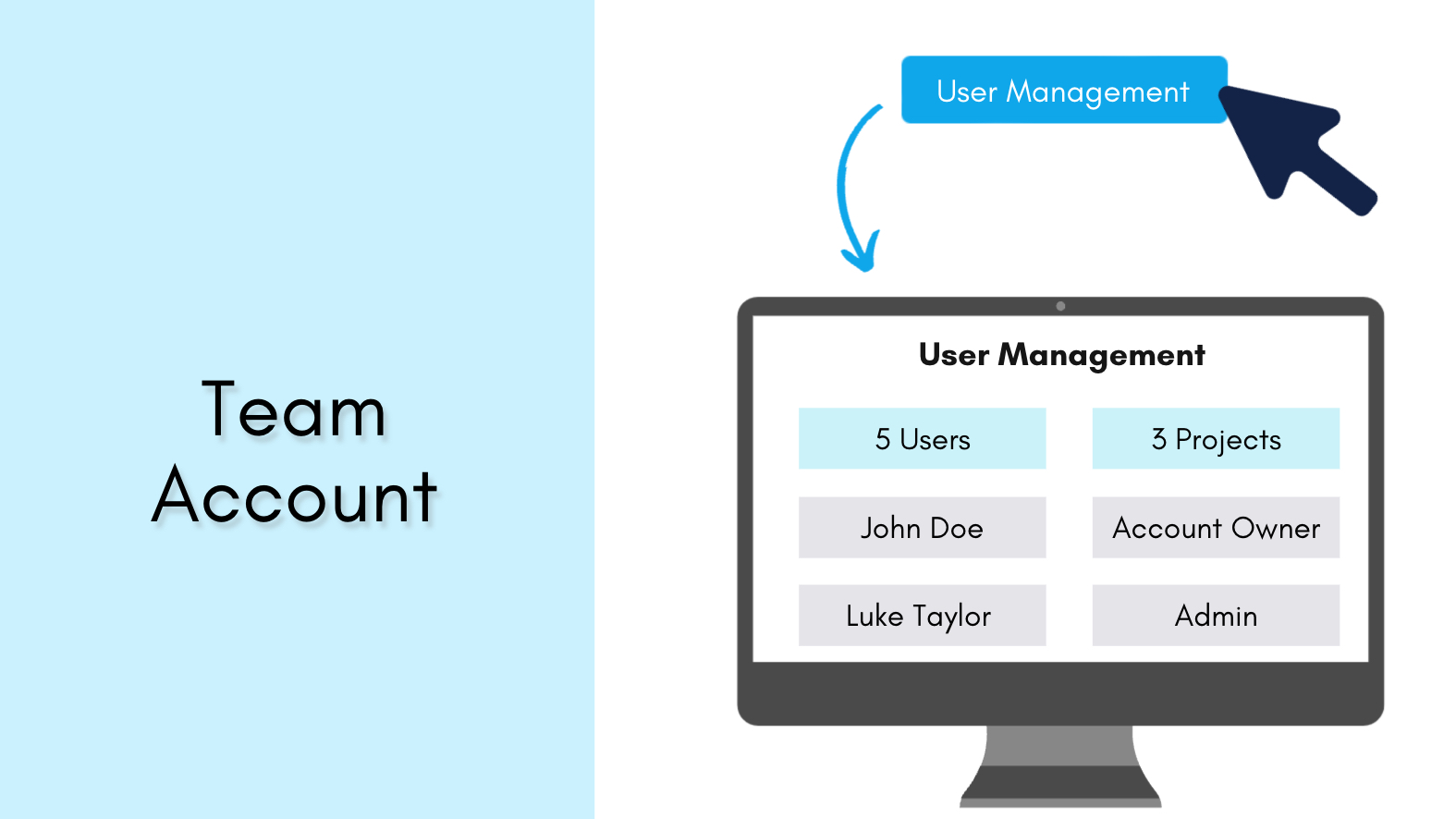 Big benefits that come with a team / enterprise account:
Centralized Benefits: With OCMS Portal team account, everyone in your organization will be on the same platform. This ensures seamless communication and collaboration, eliminating the chaos of juggling multiple tools and platforms. The efficiency gains from centralization alone can be a game-changer for your team's productivity.
Dedicated Support: You won't be navigating the challenges of adopting a new system on your own. OCMS Portal team accounts come with dedicated support specialists who are there to assist you every step of the way. Whether you need technical assistance, have questions, or require guidance, you'll have experts at your fingertips.
Customization: Your organization is unique, and your branding should reflect that. OCMS Portal team accounts offer the flexibility to request customizations that align with your corporate branding. This ensures that your team's experience is not just efficient but also tailored to your organization's identity.
Cost-Efficiency: OCMS Portal team accounts come with cost-saving benefits compared to individual accounts. You can optimize your budget while providing your team with the best change management tools and support available.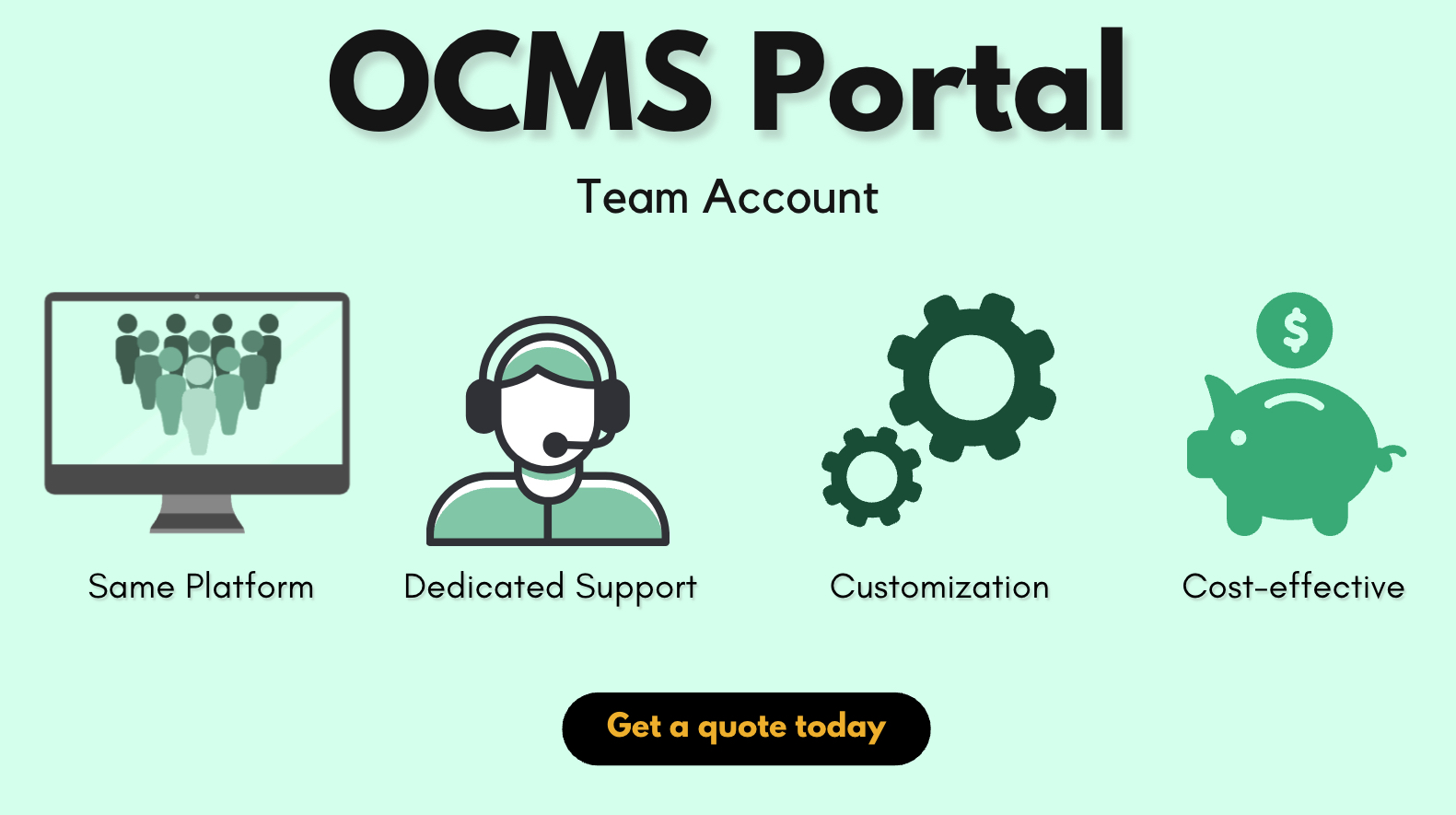 Are you ready to take your team's productivity and collaboration to the next level? We're excited to show you around and can't wait to have you and your team using the best organizational change management software. Reach out today for a personalized quote or schedule a Zoom call. 
The OCMS Portal Team Account is designed to supercharge your team's performance, streamline your workflow, and boost your bottom line. Make it your team's competitive advantage.
---
OCMS Portal – Change Management, Simplified
Sign up for a free trial today to revolutionize your approach to change.

---
What comes with your OCMS Portal subscription
The OCMS Portal subscription includes:
Access to all tools and sections of the platform

1 free user license

2 free project licenses

Unlimited Surveys

Advanced analytics and reports

Access to all OCMS Portal free resources (from topics such as OCM Metrics, Roadmaps, ITIL, Engagements & Briefings, and much more)
At any point you can add more project, user and guest licenses as well as the change management library and rebranding add-ons. 
Discover more benefits of a team account with multi user and enterprise discounts, stackable on top of an annual discount.  
---
Communications Management Tool for Planning, Tracking, and Managing All Aspects of Your Communication Campaigns
Have you been looking for an example of communication software that integrates several projects? Need a project communication plan template that also includes a step-by-step task checklist?
Then OCM Solution has the business communication tools to fit your needs!
Our simple communication plan template provides you with an easy-to-use, customizable, and scalable communication matrix template that you can use to gather the various communication data points including the who, what, when, where, and how.
If you like to also work offline, you'll find you can export your cloud data and create a communication plan template Excel file, that can be imported back into the cloud to see your analytics reporting.
Our goal is to place this tool at the hands of any professional who is involved in any kind of communications & messaging – to help increase your success & performance.
Using this cloud and Excel communication plan template, you can effectively increase your internal and external communication audience engagement successes and increase the ROTI (Return on Time Investment).
These communication tools in the workplace allow you to quickly identify communication audience insights that can be used for planning and reporting your communications. Easily share key communication planning and tracking insights with senior leaders using the analytics visuals in these online communication tools.
OCMS Portal has all of that and more!
---
A Top Communication Strategy Template to Enable Successful Messaging Campaigns
There are many moving parts to communications planning for change management, marketing, and project campaigns. You have to understand who your communication audiences are, map out communications for each, decide on delivery channels, prioritize, and more!
OCM Solution is a powerful communication tool that provides you with everything you need to plan, implement, and track a successful communication strategy.
This communications strategy template comes with real-time analytics that update as you enter data. It's also designed with both internal and external audience project communication templates, so you can use it for any type of communication & messaging campaign.
OCM Solution's Communication Plan & Messaging Toolkit is equally suited to newbies and experienced comms professionals. These comprehensive communication tools and comms plan templates are designed to help those new to communication management ramp up the learning curve with expert guidance as well as give seasoned communication managers tools that are truly time-saving.
---
Sign up for a personal, team or enterprise account today! – free trial
See how OCMS Portal works:

Get massive savings with a:

---
Sample OCM Solution Communication Management Reporting Dashboard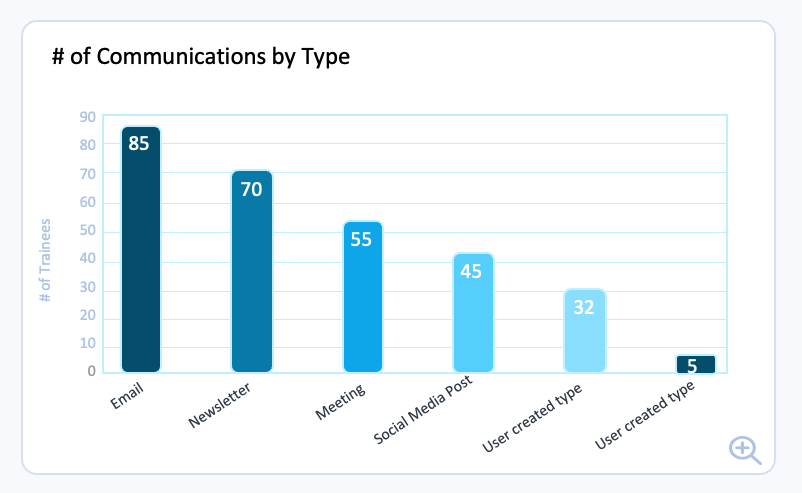 Online collaborative tools a group can use for communicating effectively.
---
Communication Planning & Management Made Easy
Features to Boost Messaging Success
Using our effective communication tools, you have one centralized place to keep track of communications, priority, audience, status, tasks, and progress to increase the success of your communications activities.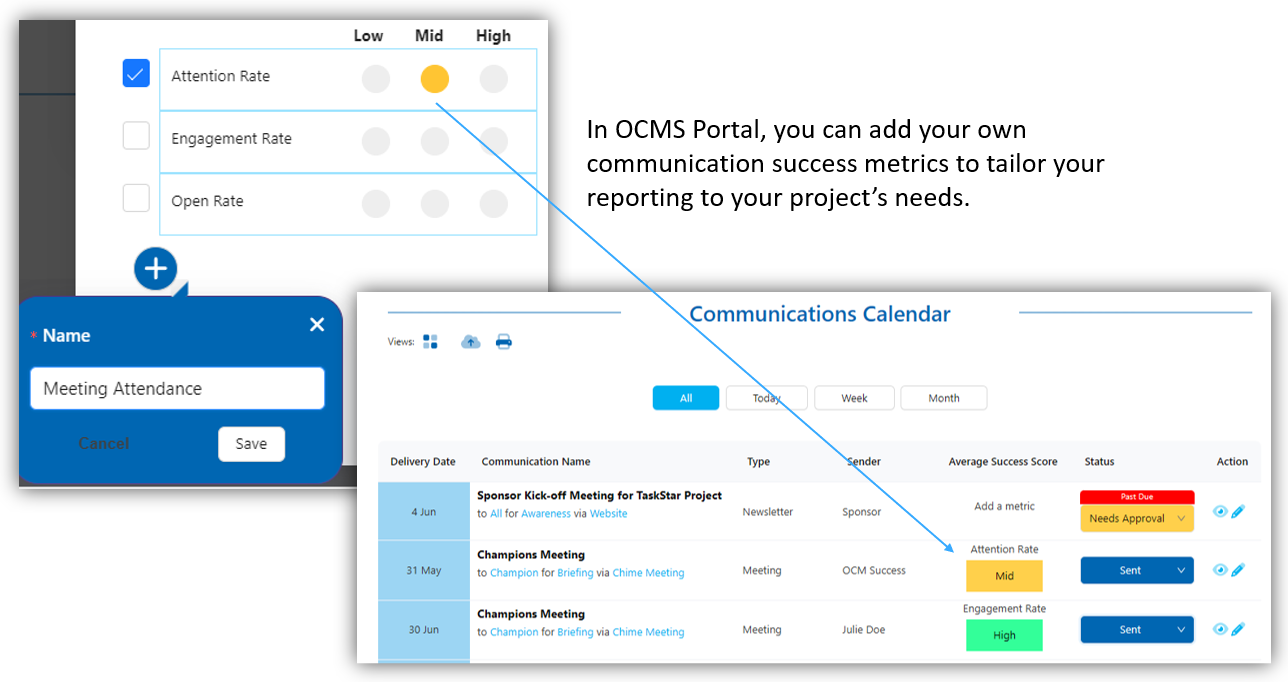 Communications Plan Template (x2)
Do you know all the helpful data you should collect to plan a messaging campaign? If not, no worries, our stakeholder communication plan template and external audience template include an optimized structure with pre-defined planning columns.
Communications Plan Template with Interactive Analytics
OCM Solution's team communication tools include an advanced, interactive, reporting dashboard that provides quick and meaningful insights into your messaging activities and allows you to view data any way you like.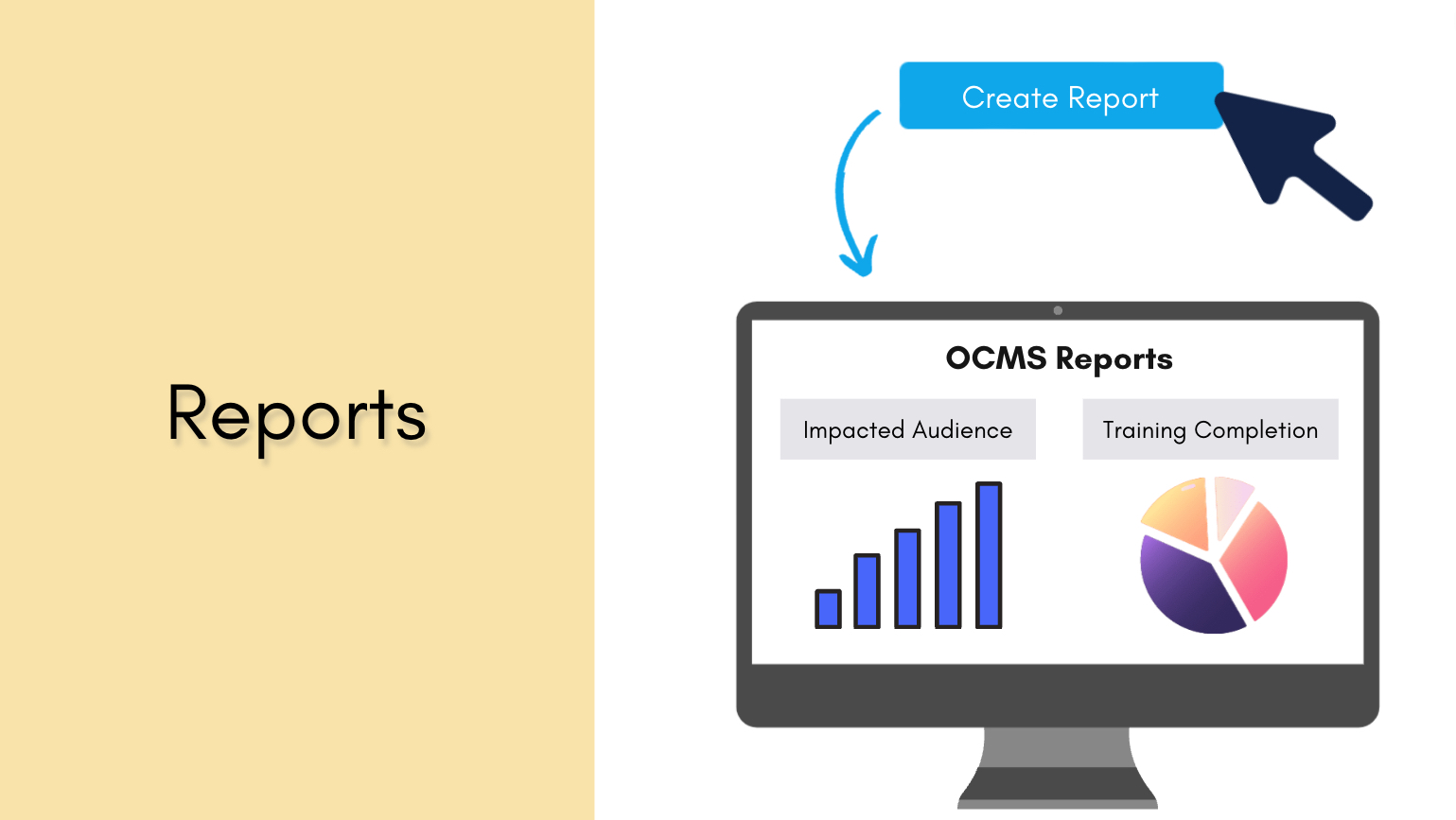 Ready to Go from Sign-In
Our 360° digital communication tools platform is ready to use from when you sign in. The Template columns are designed according to communication best practices, so you can get started using this comms software right away.
You Can Also Customize!
Don't see a column for an attribute you'd like to capture? You can add your own columns, edit the dropdown lists, and move columns wherever you like on the comms strategy template. There are multiple customizations you can make.
Sign up for a personal, team or enterprise account today! – free trial
See how OCMS Portal works:

Get massive savings with a:

Integrated Task Management
Task tracking is a core part of any common tool for communication planning. You won't have to use a separate task management app with OCM Solution tools. All our Templates incorporate a task management section. Everything stays together in one place!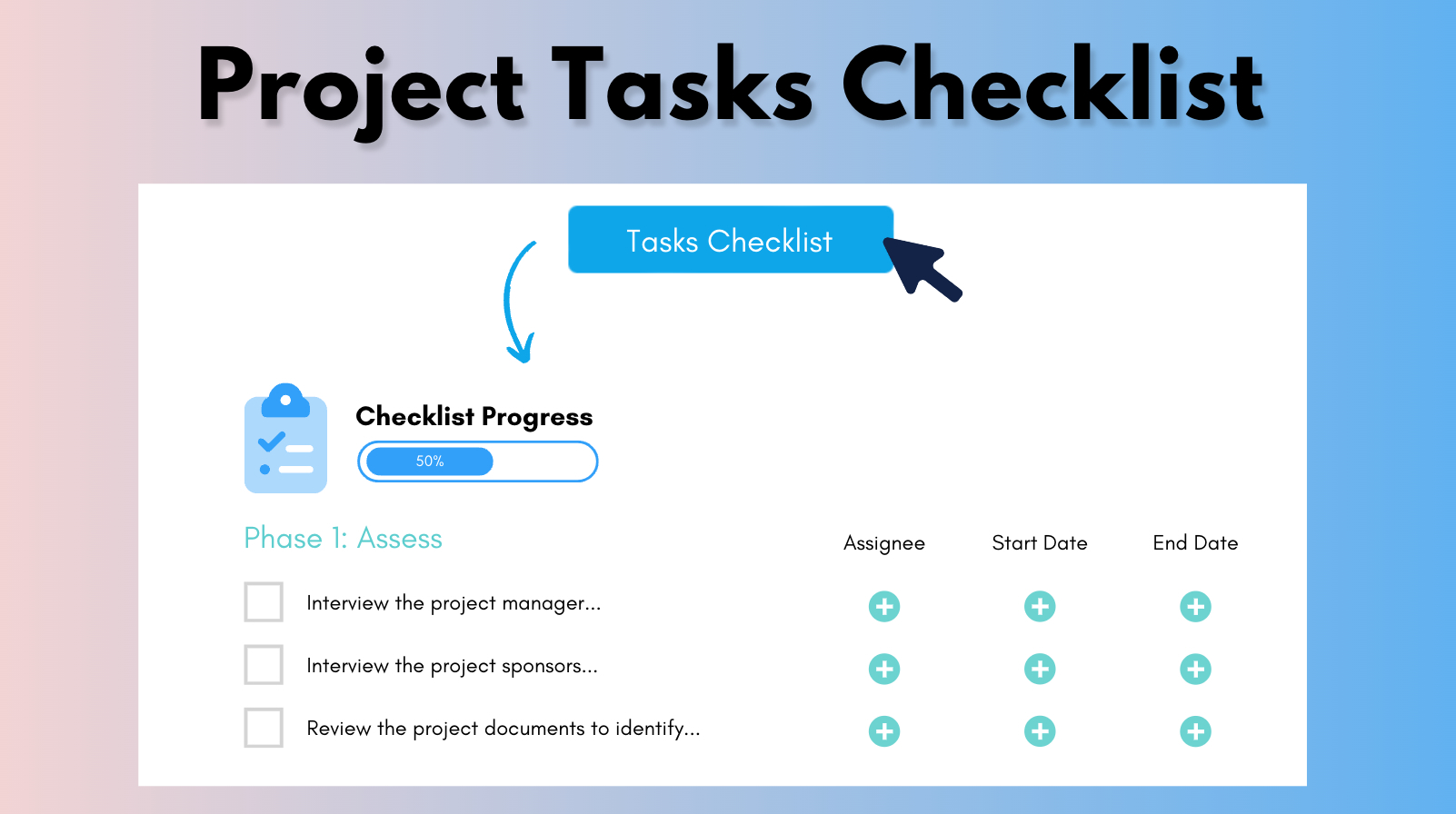 Collaborate Anywhere
OCM Solution is one of the online communication platforms that are accessible from any device (desktop, tablet, smartphone). Add as many team members as you like to your account. You can even add guests with view-only access.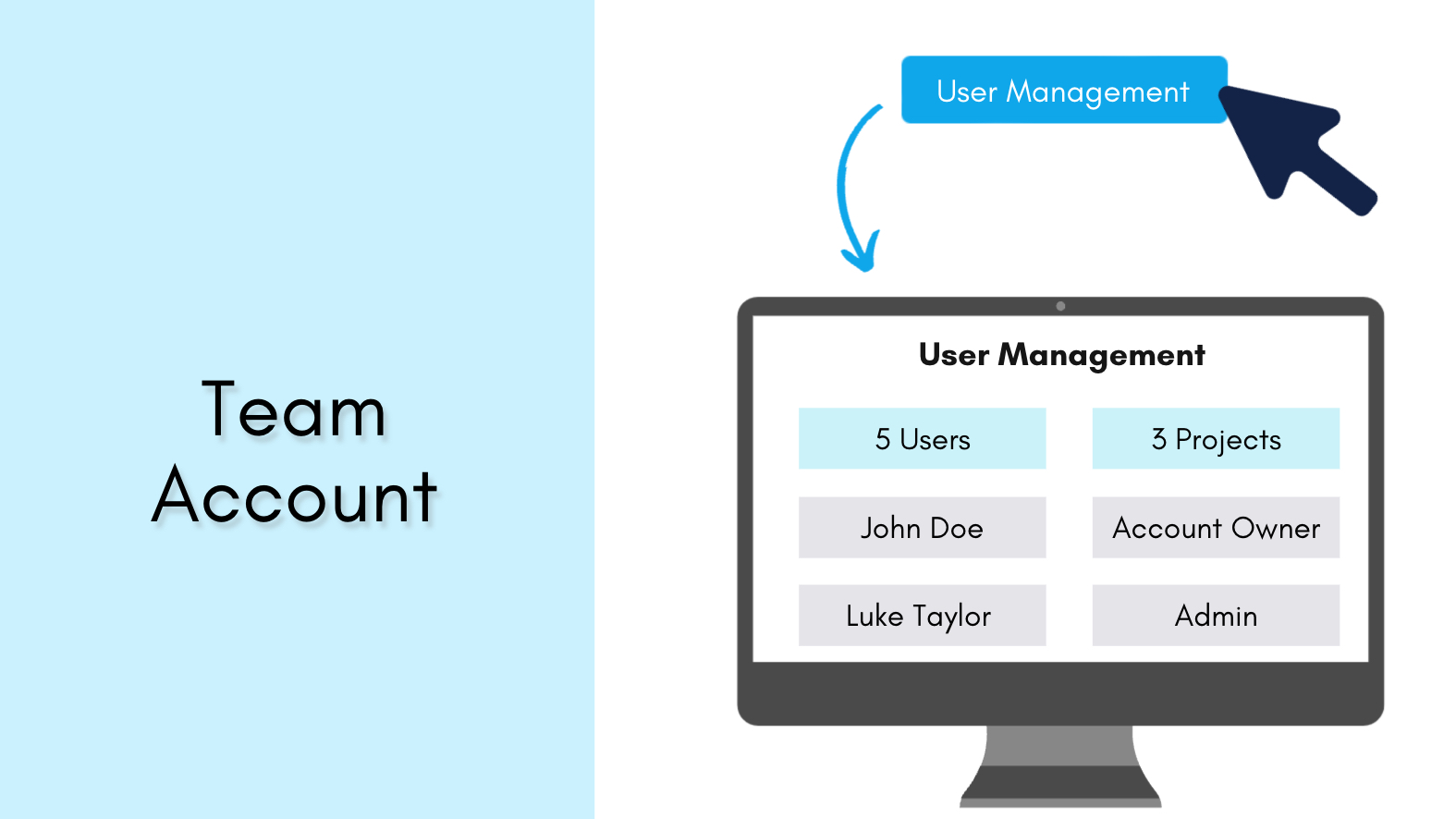 Free Communication Assessment Tool Checklist
Learn best practices for communication tools and techniques with our bonus Communication Plan Checklist. OCM Solution has the best team communication app for new & experienced users.
Internal & External Comms Plan Templates
This team communication software includes templates for both internal and external audiences. You can view reporting for both or filter to view just one communications calendar template at a time.
View Communications Across All Projects
Never wonder how one project is impacting the communication cascade template of another. Our 360° analytics allow you to view the impact between each project communication timeline template.
---
OCMS Portal – Change Management, Simplified
Sign up for a free trial today to revolutionize your approach to change.

---
New to Project Management Communication Tools? No Problem.
Our communication campaign template includes a step-by-step tutorial to walk you through best practices for communication planning, tracking, and management.
Sign up for our communication management tool today.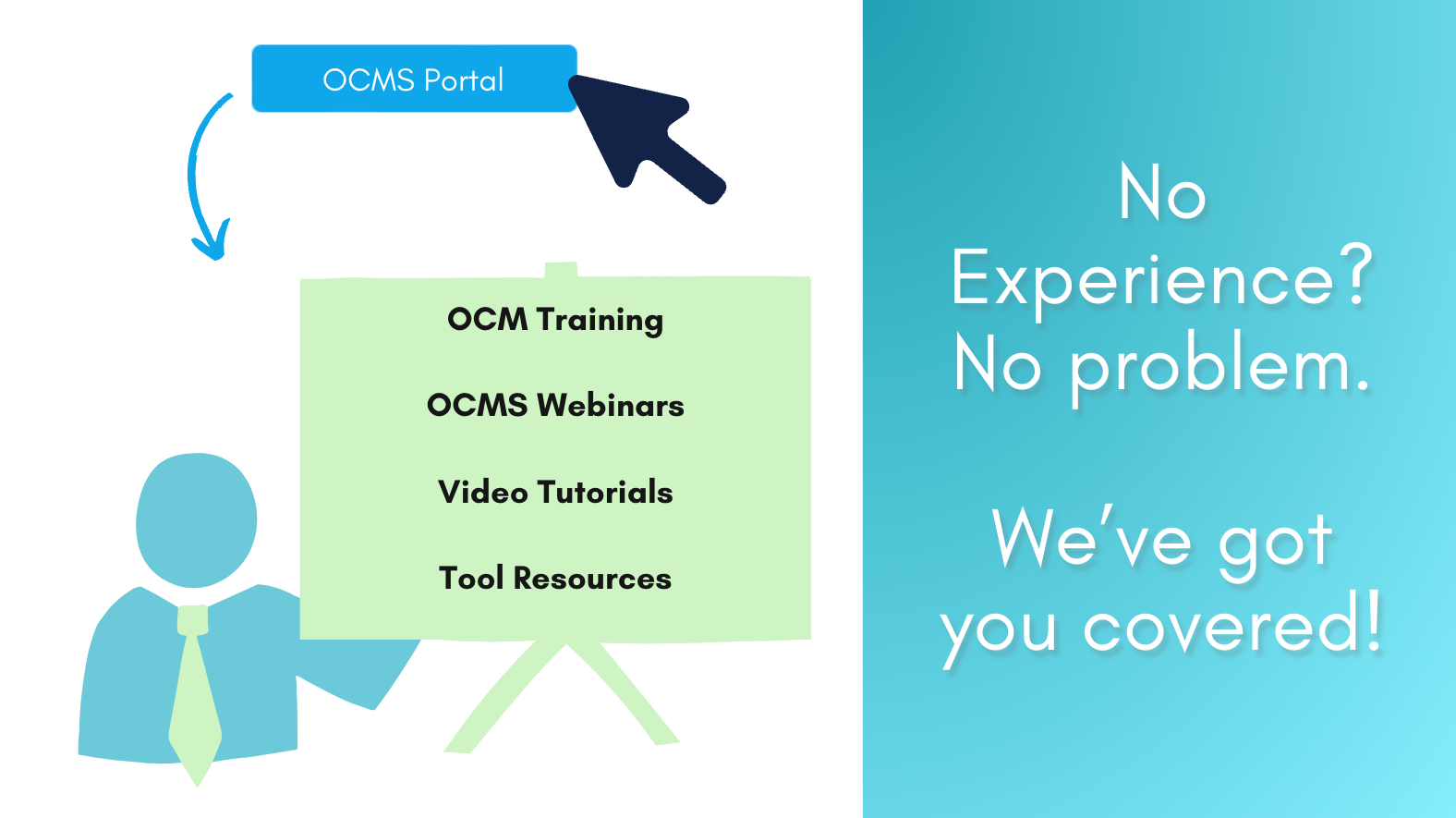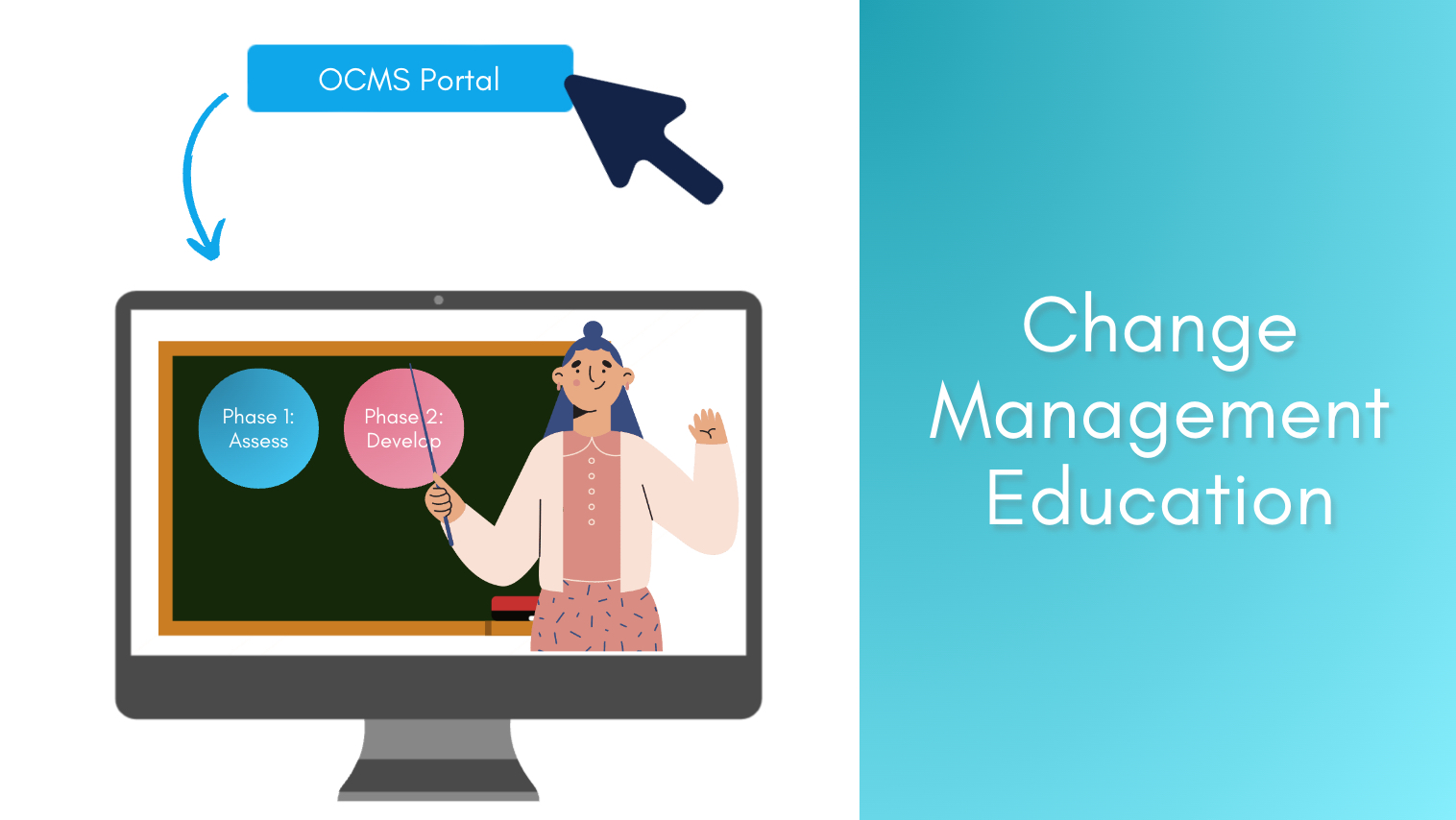 Don't hesitate to let us know if you have any questions about this Communications Management tool.
---
Generate Masterful Communications Analytics Reports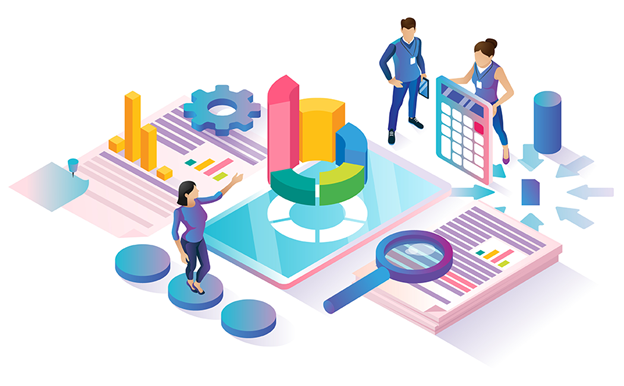 Do you need to view your virtual communication tools activities by stage? By delivery channel? By audience? By engagement success level? You can do all that and more with interactive analytics in OCM Solution's Communication Management Software.
You get real-time insights that can help you make strategic decisions on your communication tasks and planning, and you can drill down deeper into the details as you like.
Are you wondering what campaign delivery channels aren't hitting their target? Just click on the number on the marketing and communications plan template reporting page and you'll see exactly which delivery channels you may need to optimize or replace to keep your communication action plan on track.
---
Time-Saving Communication Strategy Template That Captures What You Need
Using your communication tool from OCM Solution, you can easily segment your messages based on their level of priority or stage of completion. Apply geographical location views to effectively identify and engage audiences based on regional attributes.
This is going to save you tons of time because OCM Solution is an example of a communication tool that allows you to start your comms planning and tracking right away. You don't have to spend time coming up with your own columns, be afraid you're missing something important in your communication schedule template, or wonder why certain information is needed.
This digital communication strategy template has tooltips to guide you every step of the way as you use these highly effective communication tools!
---
Don't hesitate to contact us if you have any questions about this communication template example or any other OCM Solution product.
OCMS Portal – Change Management, Simplified
Sign up for a free trial today to revolutionize your approach to change.

---
Getting Started with OCM Solution Online Communication Tools
If you subscribe to OCMS Portal change management platform, you'll immediately gain access to the communications management tool, here's how you get started!
Once you've subscribed, you'll be automatically signed in and be taken to the Main Dashboard page of OCMS Portal. You can find your communications management software in the Phase 1: Asses of the OCM framework.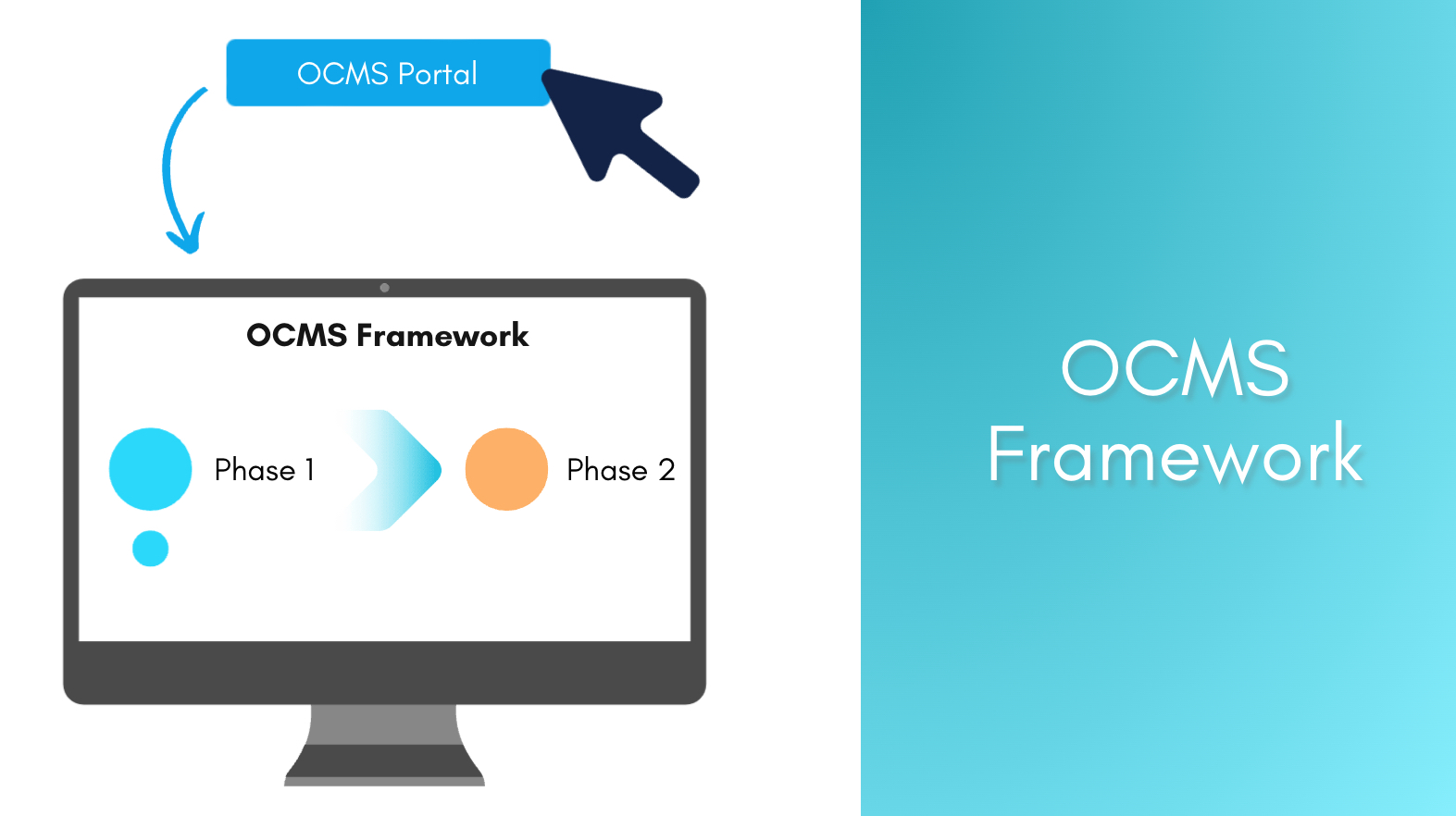 Note that our software includes loads of free change management resources which contains Awareness Communication examples for both internal and external audiences as well as Countdown and Get Ready for Go-Live communication samples. 
---
Don't hesitate to let us know if you have any questions or feedback about this article or any of our products.
---
Sign up for a personal, team or enterprise account today! – free trial
See how OCMS Portal works:

Get massive savings with a:

---
Example of Communication Tools Analytics – OCM Solution Comms & Messaging Template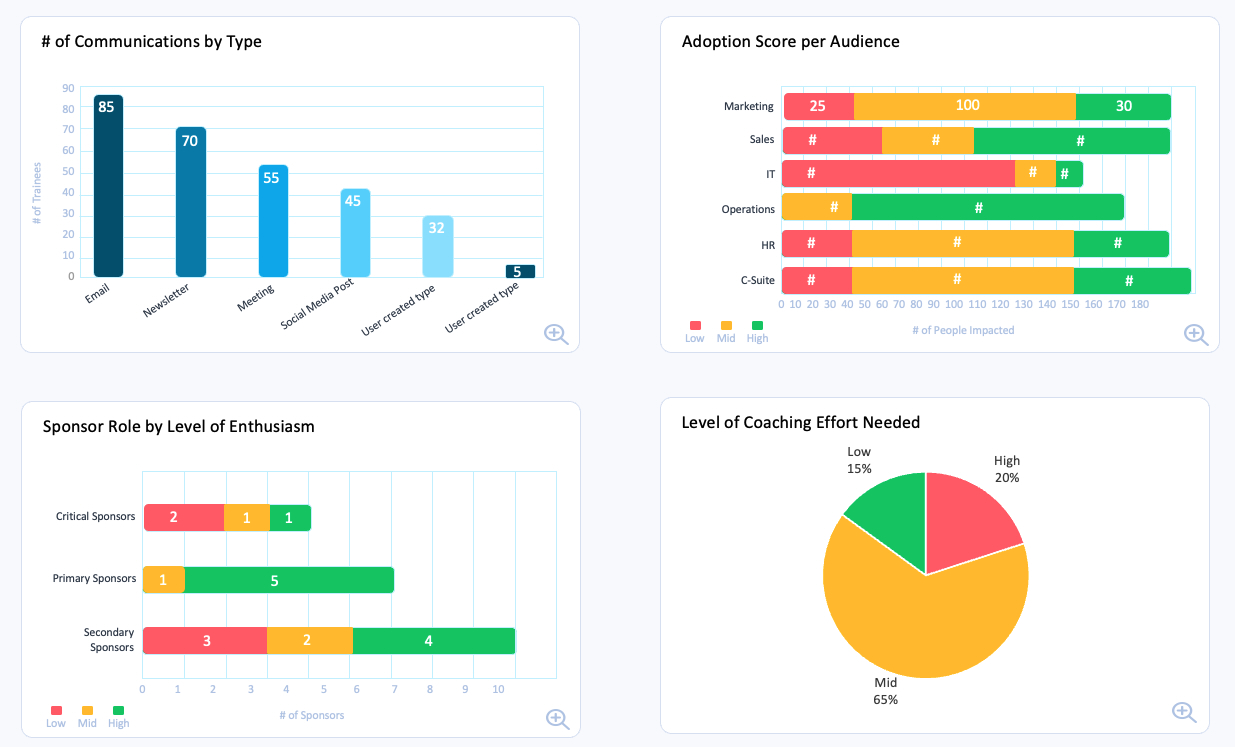 Don't spend hours trying to create reports with other online communication platforms! OCM Solution offers real-time analytics that update automatically as you enter data.
---
FAQs – Best Communication Management Software
Multi-prong question about sharing the Comms Strategy Template with other team members
Questions: Can I share this as a common tool for communication planning with others? What are the requirements for the single-use license? If I have a colleague on the same project, can we use it separately and work on the project separately, or do we need to buy 2 licenses?
Answer: OCMS Portal software is offered on a per-user basis. You can add users to your account to collaborate with you but they need to have their own license. You can purchase as many licenses as you need and assign it to your team members either right away or after you subscribe – it's easy to add teammates and other users.
Can I cancel my stakeholder communication plan template subscription at any time?
Answer: Absolutely! We'd hate to see you go, but we understand things come up. Subscription plans for our communications tool are recurring but can be canceled before the next renewal period. We have a no-questions-asked simple-click cancellation policy—no hoops for you to jump through.
Does the Communication Assessment Tool & Template include guides and tutorials?
Answers: Yes, it does. You'll find communications tool guides, tutorials, and video tutorials that provide you with a step-by-step walkthrough on using the communications tool. Surveys are also an added feature that saves you time and we have guides and video tutorials for those as well.
Can I upload (import) data into this simple communication plan template? For example, can I upload employee rosters vs having to re-enter the data?
Answer: Yes, you can. We've made it easy with a simple click to import existing data into this best team communication app. Automatically import your data from other databases or spreadsheets in minutes and instantly bring your team together.
I am in a different region, will this toolkit with communication tools and techniques still work for me?
Answer: Yes. This external audience and employee communication tools were developed for the U.S., as well as for change managers and communication managers in Australia, the U.K., Canada, Philippines, India, Africa, Europe, LATAM, Middle East, APAC, and in any region. It is truly a global communication campaign template platform.
Can I remove OCM Solution branding and use my branding or firm's logo?
Answer: Yes, you can replace OCM Solution branding on your purchased project management communication tools, when you add a Rebranding add-on service plan to your order.
How are future enhancements/changes handled for this marketing and communications plan template?
Answer: Future upgrades and changes to your communications strategy template will be done periodically. Upgrades and future enhancements will always be free to customers using our cloud-based software.
OCMS Portal – Change Management, Simplified
Sign up for a free trial today to revolutionize your approach to change.

---
Excellent ROI from the first month!
Looking for more tools? If you'd like more project and change management tools, we offer the All-in-One Change Mgt Toolkit. It includes a full portfolio of change management and project management tools perfect for Change Management Teams, Comms Teams, Project Leads, and Consultancies. You can also add additional toolkits when you click the button below and check out.
---
Note: Content on OCM Solution's ocmsolution.com website is protected by copyright. Should you have any questions or comments regarding this OCM Solution page, please reach out to Ogbe Airiodion (Change Management Lead) or the OCM Solution Team today. OCM Solution was previously known as Airiodion Global Services (AGS).
---
External sources: Stock.adobe.com