---
A Top Toolkit for Your Economic Impact Analysis Needs.

---
A Self-Calculating Economic Impact Analysis (EIA) Tool With Template & Reporting Dashboard
The OCM Solution Economic Assessment Toolkit (with template & dashboard) can be used to conduct an assessment when a project, program, or policy is going to have a monetary impact on a specific geographical area, industry, or group.
Rather than trying to wrangle several spreadsheets to bring together data on project spending, project investments, and positive economic output, this EIA tool gives you one place to input and view all your data.
Auto-calculations for several assessment values save you time. You also get real-time analytics that flow into your dashboard as you enter data, making it easy to see how different inputs can change overall project value.
---
EIA Template for All Your Project Calculations
Populate your project data into a customizable template that's designed to make your work easy. You can save considerable time when doing an economic impact analysis by using this Toolkit because it does multiple calculations for you, including providing net values for:
Economic Output

Regional Value-added

Jobs

Household Earnings
It also calculates…
Total Impact Value

The ratio of Economic Impact to Total Investment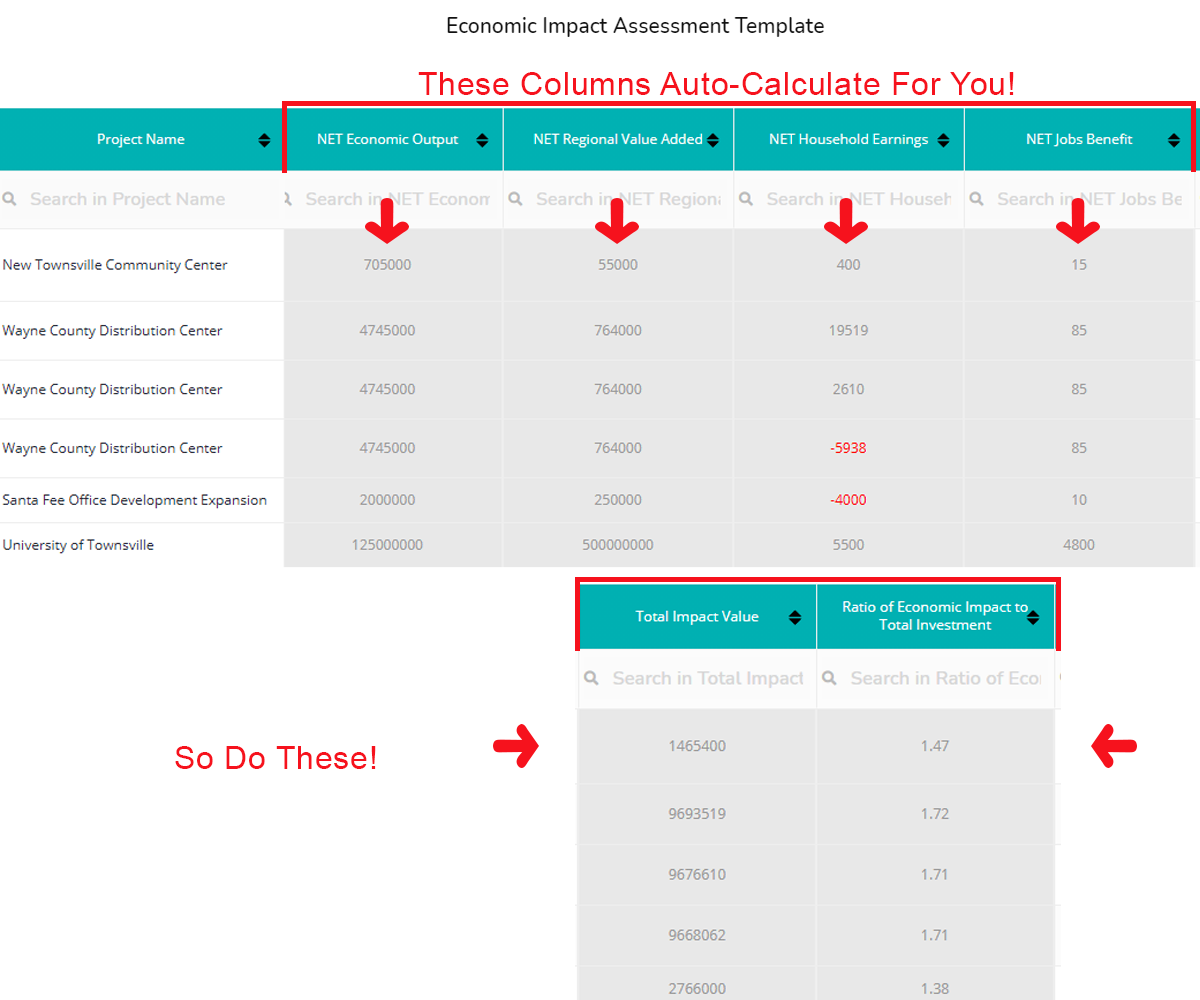 OCM Solution Tool for Economic Impact Assessments
Our template is one of the most extensive you'll find for capturing all the economic impact analysis details you might need.
Use the template to lay out and assess economic impact all in one place. You can input data in the cloud from any device or upload data to populate your template from a spreadsheet.
This Economic Impact Assessment Template is set up to capture the following types of data:
Project Name & Description

Area Type Impacted

Population

Project Funding Sources

Project Spending (Hired Personnel)

Project Spending (Contractors)

Project Spending (Equipment/Supplies)

Project Spending (Other)

Direct, Indirect, and Induced Investment Totals

Value Add Descriptions and Assumptions

Baseline for Household Earnings

Economic Output (Positive & Negative)

Regional Value Added (Positive & Negative)

Household Earnings (Positive & Negative)

Jobs (Positive & Negative)

And more!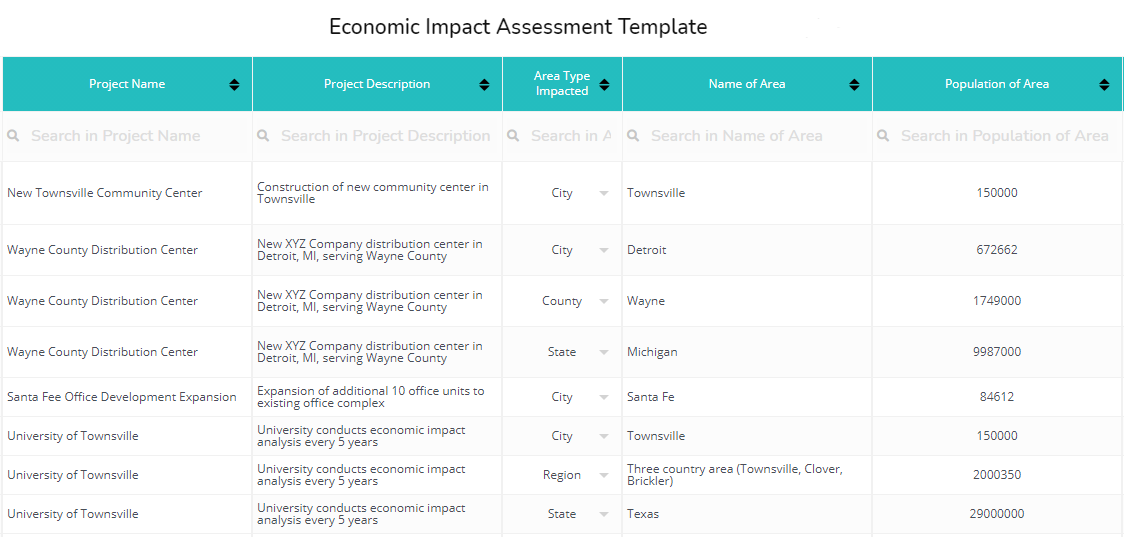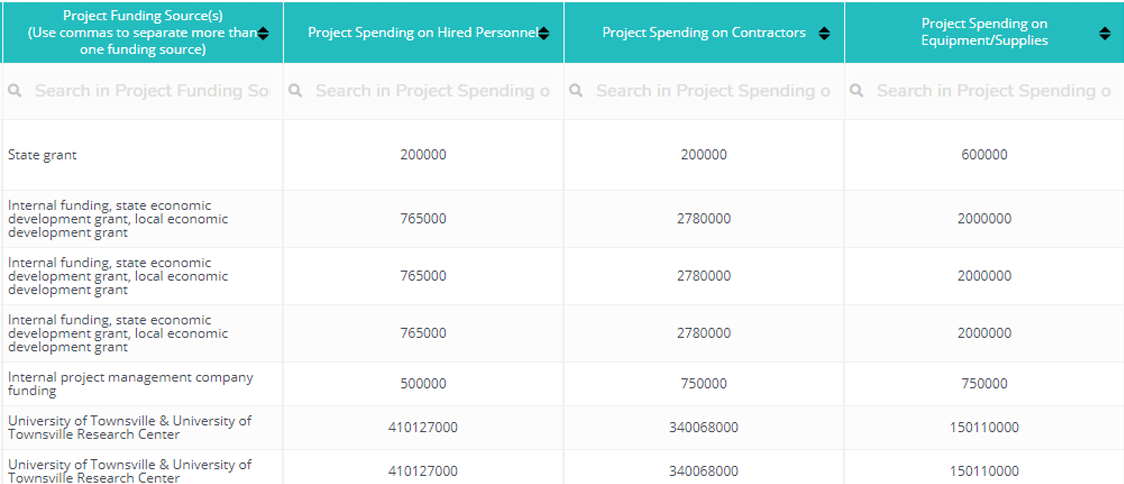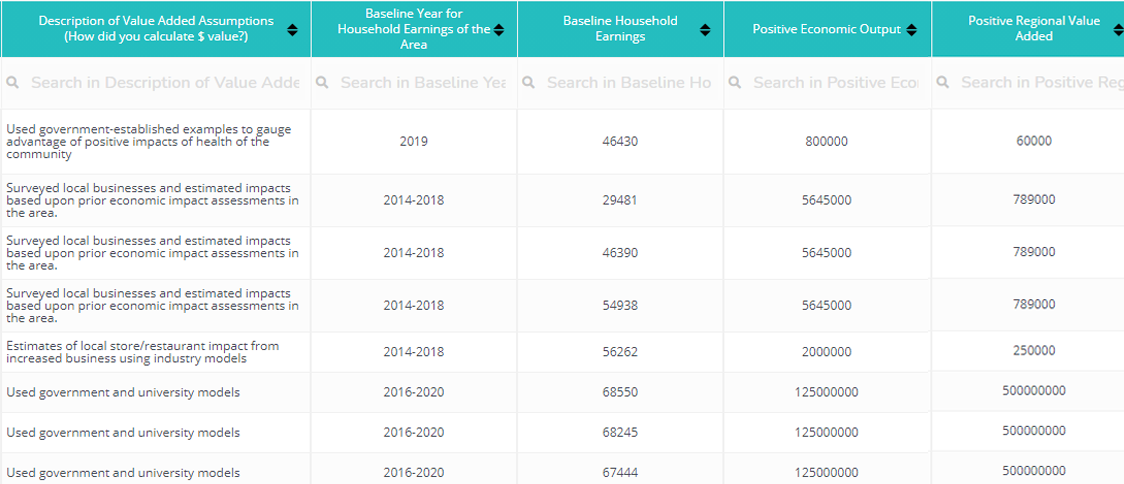 Template Database in OCM Solution Economic Impact Assessment Toolkit
---
Intelligent Dashboard for Economic Impact Analysis
See your reporting in real-time as you input data into the OCM Solution Cloud Economic Impact Assessment Toolkit database. You have a full range of analytics to enable fast reporting of your economic analysis.
The Toolkit also gives you the ability to export your analytics reports into an easy-to-share PDF.
Time-Saving Reporting Dashboard!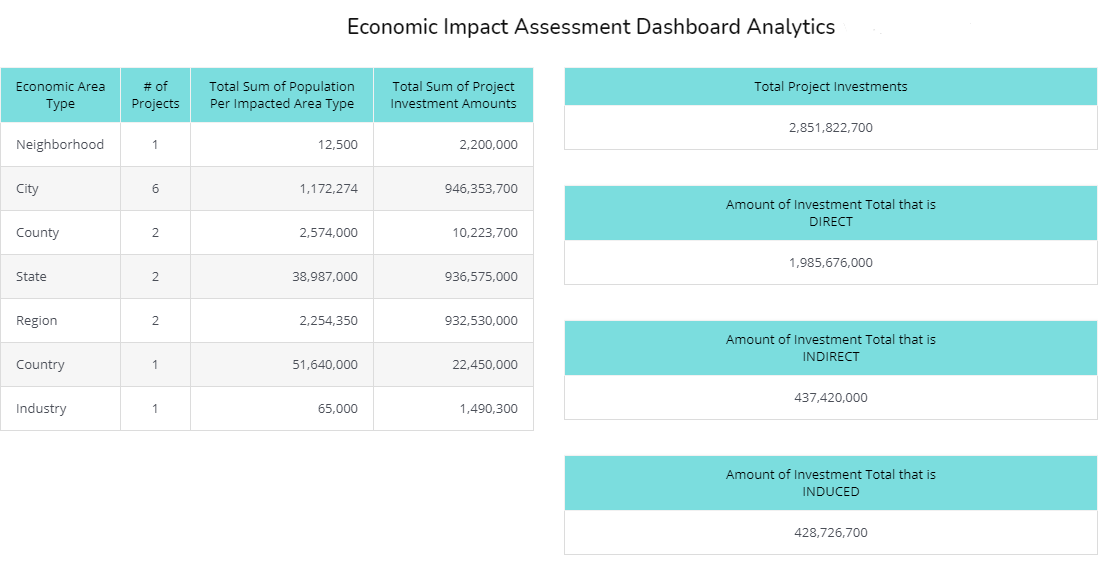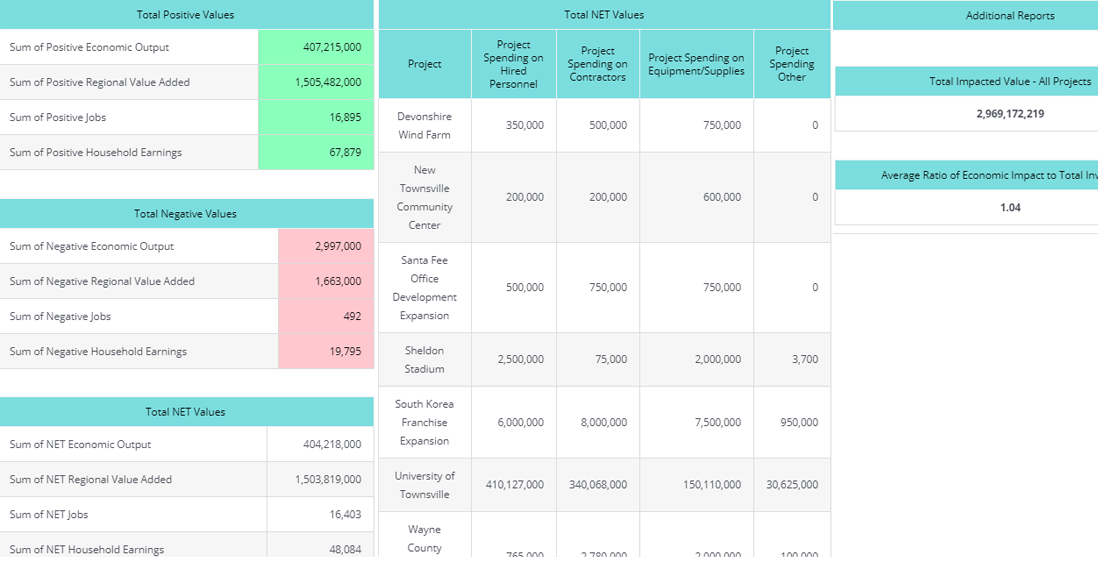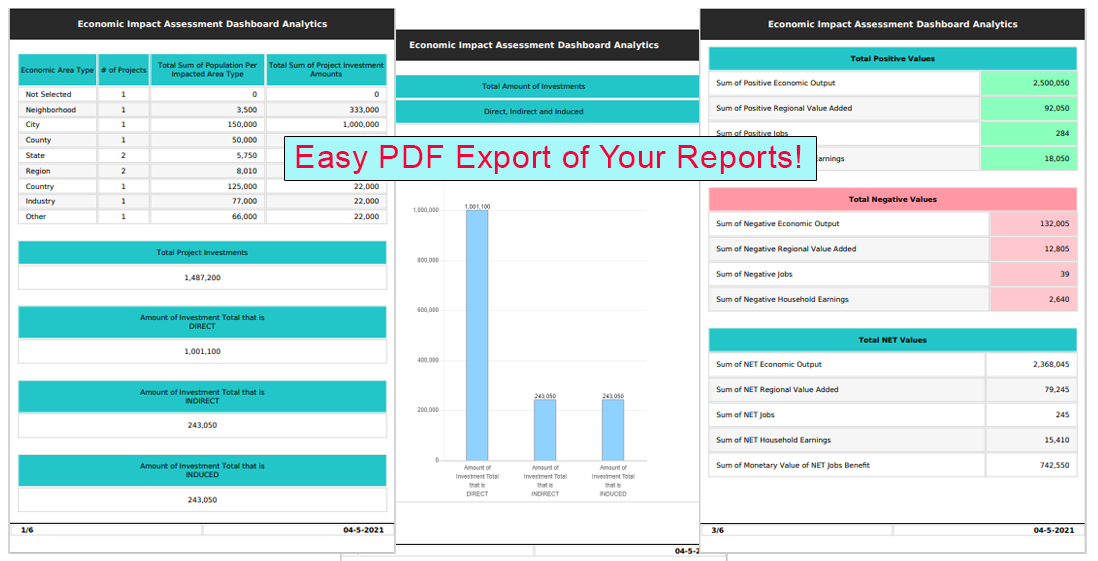 Reporting Dashboard & PDF Export for Your Economic Impact Analysis
---
Comprehensive Dashboard 
The Economic Impact Assessment Toolkit has a comprehensive dashboard that makes work easy for users. Use it to access your Template for inputting data, your Analytics for reporting, and a template and analytics with sample data that you can leverage. You'll also find a handy Step-by-Step Guide and video and PDF tutorial.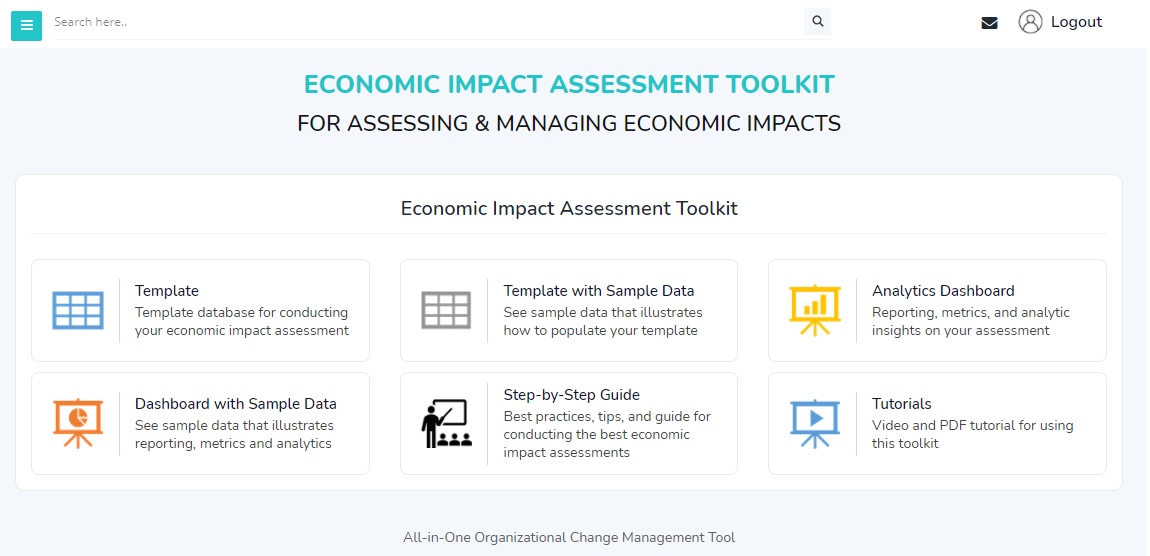 ---
Economic Impact Assessment Toolkit Video Tutorial
---
Contact us if you have any questions about this product reviewed and offered on this page. 
---
Pricing
We've created the Economic Impact Assessment Toolkit in the Cloud, which allows you to access the tool using any device. In addition, everything is saved in one place and available to come back to whenever required on any device you see fit. No more having to switch between tools! Or worrying about siloed spreadsheets or Excel limitations.
However for those interested in Excel based templates, you can still subscribe and then export as an Excel download. Easily re-upload your data to leverage the advanced analytics that only comes with the cloud version of this online template.
Do you work alone? Once you subscribe you get instant access.

Do you have a team? With this tool, your team can all work on the same or multiple templates starting today!
This Toolkit



Multiple Concurrent Projects.


Single and Multiple Users

(Work alone. Or add team members. Work together or separately.)


Cancel anytime

Centralized Toolkit Portfolio
(No more switching between siloed platforms, or spreadsheets)

Ongoing enhancements & free upgrades.
(Because the Cloud version is in the Cloud and we own the technology, we're free to continuously innovate based on best change practices, enhance, and support the platform with new releases)
$15 
USD/user/monthly recurring payment. Cancel anytime.
Checkout Process
1) Click "I am Ready to Subscribe" below, enter your details, and click continue.
You will be the Account Owner (Super Admin) – you can assign this role to others in the future.
(2) Next, you'll see a list of our all toolkits, including the toolkit referenced on this page.
(3) Add additional user licenses. (You can skip this step if you only have one user).
(4) Click to pay (monthly or annual billing).
(5) Enter payment, and start using your account.
I am Ready to Subscribe
Per User / Recurring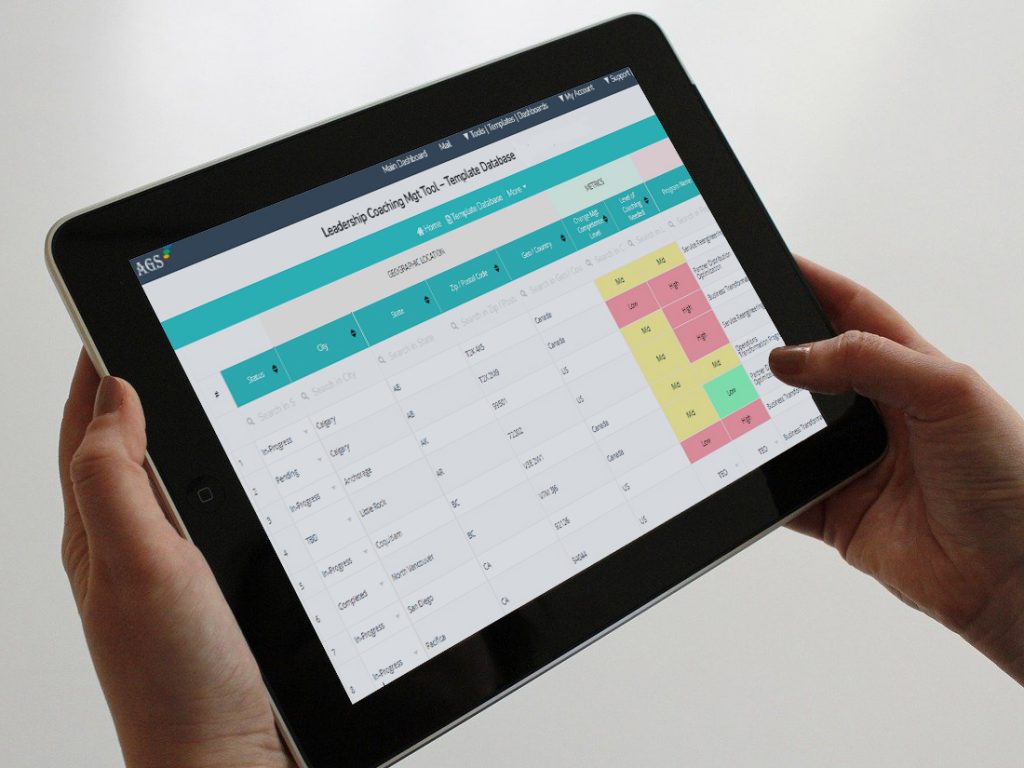 ---
Excellent ROI from the first month!
Looking for more tools?  If you'd like more project and change management tools, we offer the All-in-One Change Mgt Toolkit. It includes a full portfolio of change management tools perfect for Change Management Teams, Change Leads, and Consultancies.
---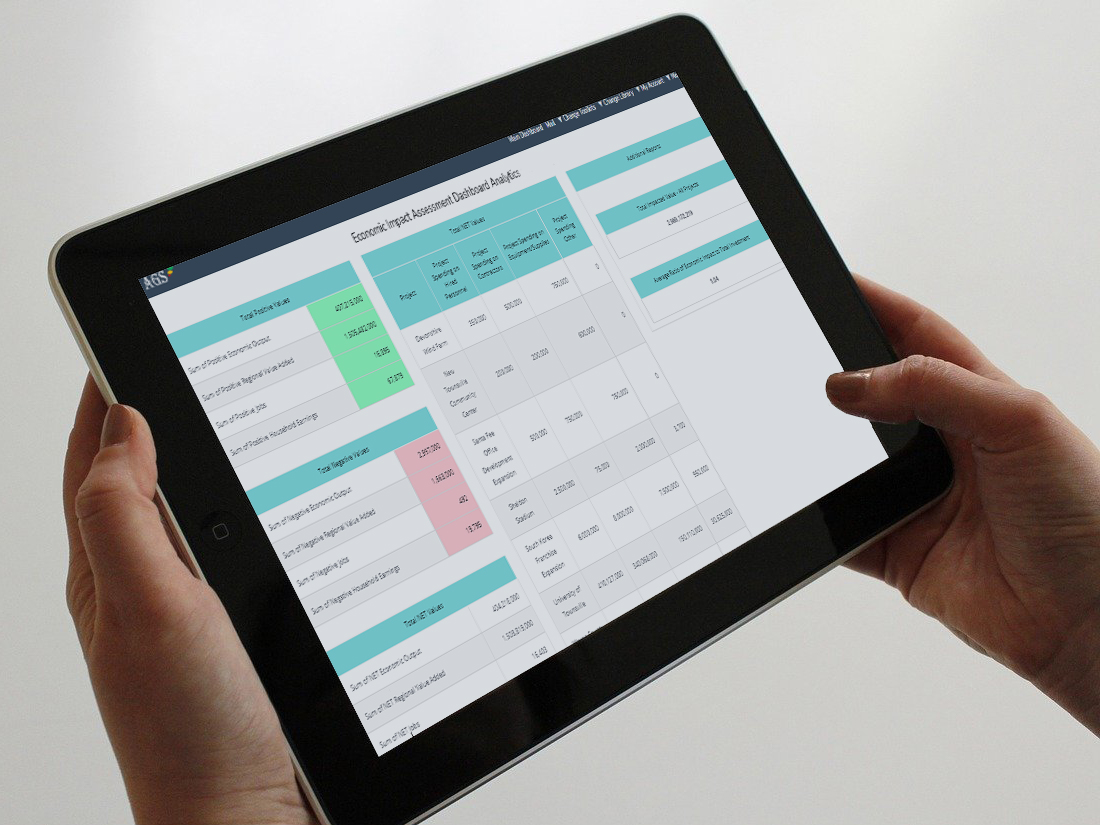 BUY OCM SOLUTION – ECONOMIC IMPACT ASSESSMENT TOOLKIT TODAY
(and Get Instant Access!)
Excellent ROI from the first month
---
Video Review – OCM Solution (formerly AGS) Economic Impact Assessment Toolkit
Click below to watch the video tutorial of our Economic Impact Assessment Toolkit
---
Looking for More Impact Assessment Tools?
OCM Solution has a full suite of impact assessment tools for change management, social impacts, data privacy, and more. Click below to explore them!
---
Note: Content on OCM Solution (Formerly Airiodion Global Services (AGS))'s ocmsolution.com website is copyrighted. If you have questions, comments, or tips about this OCM Solution (Formerly Airiodion Global Services) content or product, please contact OCM Solution today.
---
External sources: https://www.ls.graphics/free/free-pixel-4-and-pixelbook-go-mockup, https://pixabay.com/photos/ipad-tablet-online-app-ios-1758353/