ENGAGEMENT PLAN FOR ENGAGING WITH IMPACTED END USERS 
---
Top Guide for Engaging with Impacted Users to Increase User Adoption
OCM Phase 2 | By Ogbe Airiodion
---
First, Why is Engagement Important for Change Adoption?
An organization might change its business processes, organizational structure, vision, technology or products, but if impacted end-users are not successful in their transition (from current to the future state), then the change will not be successful.
To increase the success of a transformational change, business units and end-users impacted by the change need to successfully accept, embrace, and adopt the new processes and solutions. This process is known as "change adoption" and also "user adoption."
A key function of organizational change management is to engage impacted groups, and individuals to help increase change adoption, and the overall ROI (return on investment) of the change.
---
Don't Miss:
Stakeholder Engagement & Management Plans
---
Impacted User Engagement Channels
General communication (via email, newsletters, and other digital channels) is one process for engaging these users. Another engagement process is via face-to-face or virtual engagement.

Effective engagement involves applying a multi-prong process including: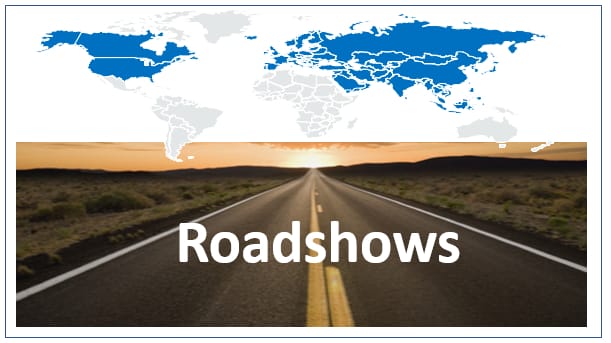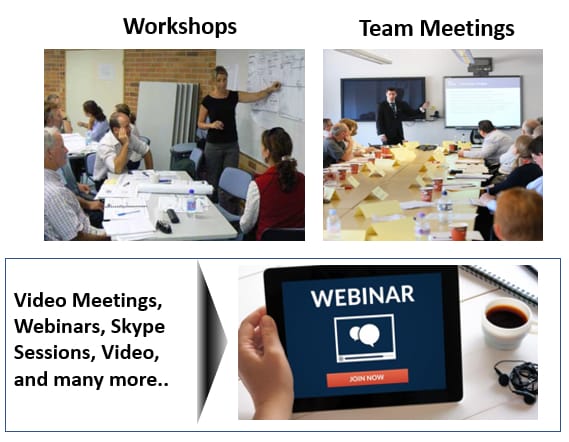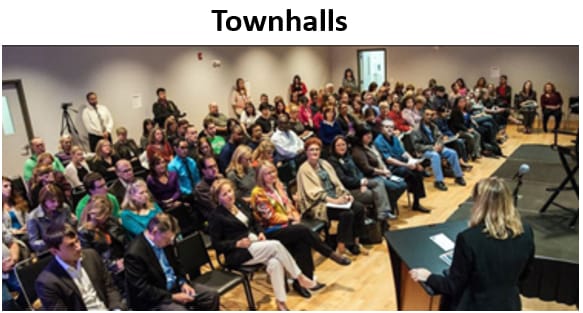 ---
Process Steps for Engaging with Impacted End-User & Business Units:
Identify impacted groups, divisions, and departments (read more on: how to conduct an impact assessment)
Identify impacted end-users(read more on: how to conduct an audience analysis)

Determine what engagement channels will be used

Determine which groups and users should be engaged with first (Set a prioritization sequence)

Identify key points of contacts, change champions, admins, & other resources that will be needed to help facilitate the engagement

Developed customized engagement presentation materials

Schedule and send out communications about the upcoming engagement sessions/presentations

Execute the engagement

Conduct follow-up engagements
End-User Engagement Process Flow
---
Calendar of Events
Use a structured calendar of events template to plan out your presentations. You can create one from scratch, or obtain one from AGS. AGS's Target Audience Analysis & Engagement Tool includes a ready-to-use calendar of events template, as well as templates, samples, dataset, and an advanced analytics dashboard for assessing, engaging and managing your target audience groups.
---
Engagement Database
You will also want to create an engagement database using Excel or other tools to document internal and external end-user information, including department, geographical location, and contact information.
You will also need this database to document the findings from your target audience analysis (impacts information). Note that AGS's Target Audience Analysis & Engagement Tool includes a ready-to-use database, which is linked to an advanced analytics dashboard for tracking and reporting purposes.
---
External Sources: https://pixabay.com/photos/startup-meeting-brainstorming-594091/
---
Note: Content on OCM Solution (Formerly Airiodion Global Services (AGS))'s ocmsolution.com website is copyrighted. If you have questions, comments, or tips about this OCM Solution (Formerly Airiodion Global Services) content or product, please contact OCM Solution today.
---