---
Intro: Detailed Ranking & Review of EPMA
---
EPMA was recently ranked by AGS as a top-ranked project management consulting company for 2021 – 2022.
In the sections below, we provide a detailed overview, including the key factors that enabled this firm to be ranked as one of the top project management consulting firms.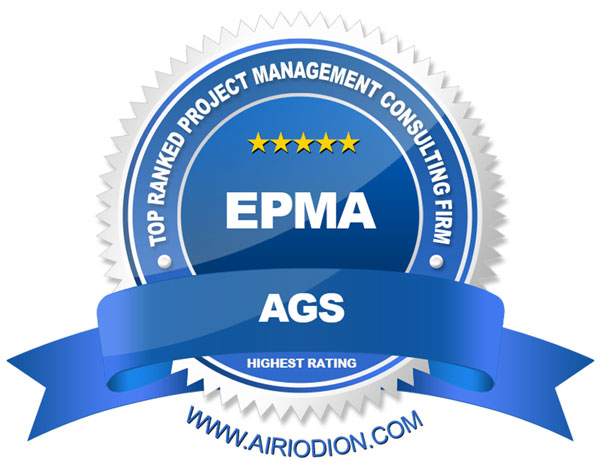 ---
About Airiodion Global Services (AGS)
Finding a top-notch organization, service, and product can be a daunting task for a consumer or potential employee, especially when that individual is not very familiar with the industry, sector, and segment.
Airiodion Global Services is a global news media and digital publishing institution that provides worldwide content, rankings, and independent reviews of top firms and practices across different industries and sectors.
AGS' Editorial team is committed to simplifying the research that buyers, prospects, consumers, and potential employees conduct before choosing to buy from, work with, or work for an organization. This is our value proposition.
For additional information on AGS' methodologies, click here: AGS Ranking Methodologies.
---
Overview of EPMA
---
Daring to be different and go against convention, EPMA is one of the top project management services that also happens to be one of the fastest-growing companies in the country.
This forward-thinking company understands that organizations in this millennium need to balance and integrate three key business areas to be competitive. These are: people, process, and technology. The firm addresses these three components in every project to deliver superior results.
EPMA is a global company, with teams in the U.S. (Houston, New York, San Francisco), as well as the United Kingdom, U.A.E., Singapore, and Australia. This global reach also brings a collective knowledge base that allows EPMA experts to incorporate innovations into client projects that may come from any region of the world.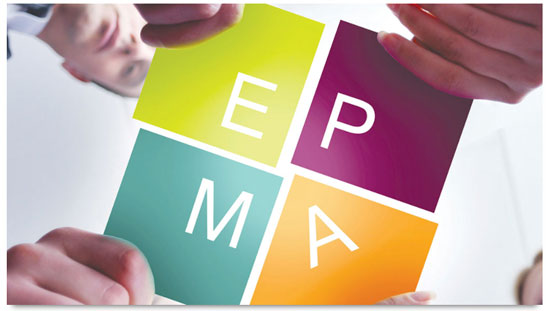 Core Principles
This top project and portfolio management company operates under four key company principles, which are infused into everything it does. These include:
Value

Integrity

Passion

Reputation
A testament to the firm's ability to deliver on all of the above and bring exceptional value to every relationship is EPMA's impressive 97% customer retention rate.
Microsoft Partner
Today's project management consulting firms need to be well-versed in technology tools as well as project management methodologies and best practices. EPMA has multiple Microsoft Partner certifications, expertise that not all other project management consultants have.
EPMA Microsoft Partner certifications include:
Gold – Project and Portfolio Management

Silver – Midmarket Solution Provider

Silver – Application Integration

Silver – Hosting

Silver – Data Analytics

Silver – Application Development

Silver – Collaboration and Content

Silver – Datacenter
---
EPMA Services
---
Companies rely on EPMA for its expertise in a wide range of areas. This top-rated project management company organizes its services into four key categories.
Consulting
The firm offers portfolio, program, and project management consulting services. One of the reasons it has been so successful at retaining clients is because it focuses on achieving measurable business improvement results for clients. It puts the value proposition front and center.
The expert consultants at EPMA work seamlessly with clients, integrating what they do into existing processes, adding the benefit of their knowledge, and leveraging technology to enable successful transformations.
Staffing Solutions
For companies that want to hire top talent without going through a long, time-consuming hiring process, EPMA's staffing solutions will offer relief.
The firm's talent and subject matter experts can find the best candidates that match your position criteria. Hiring specialties are project management, IT, and technology.
This project management consulting firm is flexible to match search criteria according to a client's needs. Staffing services are customized, and include:
Contract hire

Direct hire

Contract to hire

Recruitment
Support
EPMA has Microsoft Project Server and Project Online support plans that provide firms with access to experts on an ad-hoc basis.
This is a valuable service because it allows companies to pay only for the help they need and have the ability to connect with technical and functional experts. The firm's goal is to save companies money and help them increase efficiency.
Support services include:
System troubleshooting

Workflow and integration

Report and dashboard development

Business continuity

Administration and PM coaching

Performance optimization

PPM consulting

UI/UX improvements
Training
If you're looking for help with Microsoft PPM tools or need another type of program management training, this is another solution that you can come to EPMA to find.
This top project and portfolio management firm offers training from industry experts in a number of formats:
Virtual Learning: Open enrollment classes and company-sponsored courses are offered in a convenient online environment.
Onsite Learning: The company offers open enrollment onsite classes at its headquarters in Houston, TX.
Private Learning: You can have the convenience of an instructor visiting your place of business to conduct specialized training for your employees. This is a good option for groups of five or more.
---
Expert Leadership Team
---
EPMA's Founder and CEO is Michael Samadi, an entrepreneur, car fanatic, and pilot, along with being an expert in the project and portfolio management consulting industry for many years.
This fast-growing project management consulting company was founded in 2010 as EPM Architects, later being renamed to EPMA. Under Mr. Samadi's leadership, the firm has been a recipient of the "National Best & Brightest Companies" award every year between 2015 to 2021.
The company's team of leaders is as follows:
Michael Samadi
Founder & CEO
Kaly Chapman


Executive Vice President

Richard Burgess


Sr. Vice President

Mike Sara
Vice President


Project Management Services

Parthiv Bhuta
Vice President


Consulting Services

Mike Massari
Director


Finance
The firm's leadership team is dedicated to solving complex problems with simple, straightforward solutions. This award-winning group has been a driving force to help the company achieve the following results for its clients:
25% improvement in successful project completion

42% reduction in scope creep

28% increase in efficiency in cost management

25% ROI growth in project portfolio
Prestigious Clientele
EPMA works with some of the world's best-known companies, delivering enterprise-class project management solutions to reduce costs, keep projects on time, and ensure successful outcomes.
Some of the organizations that you'll find listed in the case studies area of the EPMA site include:
Halliburton

Kilgore Industries

Saks Fifth Avenue

Schlumberger
---
7 Phase Methodology
---
EPMA implements a holistic People Process Technology framework when it comes to its project management and consulting services. The firm has honed a specific approach over the years that brings proven results and value to client projects.
In addition to project management, the firm also provides change management consulting services to help guide people through the impact that a project may have on their daily workflow. It helps ensure that organizational transformations are sustained, and employees don't fall back into old workflow habits.
To achieve excellent results and ensure that project improvements become permanent, EPMA uses a 7 phase methodology, which includes:
Assess

Plan

Build

Align

Improve

Optimize

Drive Change

One of the keys to EPMA's success is that it uses processes and technology as support but leads with its people.
You'll notice a difference between this top project management consultant and other firms from the very first meeting. Team members genuinely care about your company and project objectives and have the expertise backed up by years of real-world experience in project management.
EPMA's team believes in clear, transparent communications. The firm's consultants have the mentoring and coaching skills to help your own team develop their project management knowledge and new skill sets that will aid your company on future projects.
---
Project Management Training
---
One additional service this firm offers that you won't find at many other project management companies is training on project management tools and processes.
If you would like to build your own internal team with the skills to manage projects according to best practices, then EPMA is one of the top project management services to work with.
The firm's project management training services are designed to create great project managers and leaders through hands-on opportunities that teach best practices and pitfalls to avoid.
This top-rated PPM consulting and management firm offers several classes that have open enrollment or can be taught privately at your place of business for your team.
EPMA courses include:
Managing Projects with Microsoft Project & Project Pro for Office 365

Managing Projects with Microsoft Project, Advanced

Managing Projects with Microsoft Project Server & Project Online

Configuring & Administering Project Server & Project Online Boot Camp

Power BI Essentials
Full course outlines can be found here.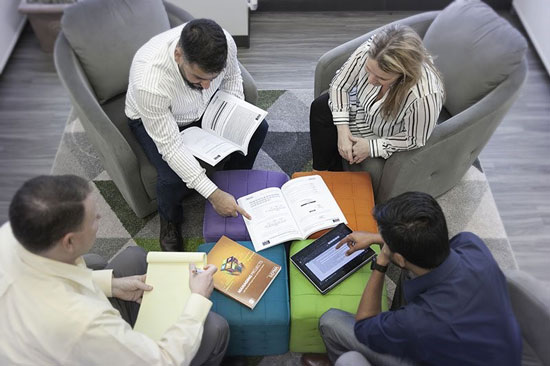 ---
PPM Software Add-In | PPMVUE
---
Many project management teams use Microsoft Project Online and Project Server for planning and managing projects. The EPMA team can not only help will full implementation of this powerful software, but it has also created its very own PPM add-in for the tools called PPMVUE.
PPMVUE is an add-in that works out-of-the-box and comes with 15 dashboards for portfolio tracking, project status, timesheet compliance reporting, and more. This tool is designed to make Project Online and Project Server even more powerful and easier to use for your project and portfolio management activities.
This add-in is compatible with Project Online and Project Server 2013/2016 and is ready to go as soon as it's installed. PPMVUE can read all your custom fields and metadata automatically. It gives you the ability to filter data by any parameters you like.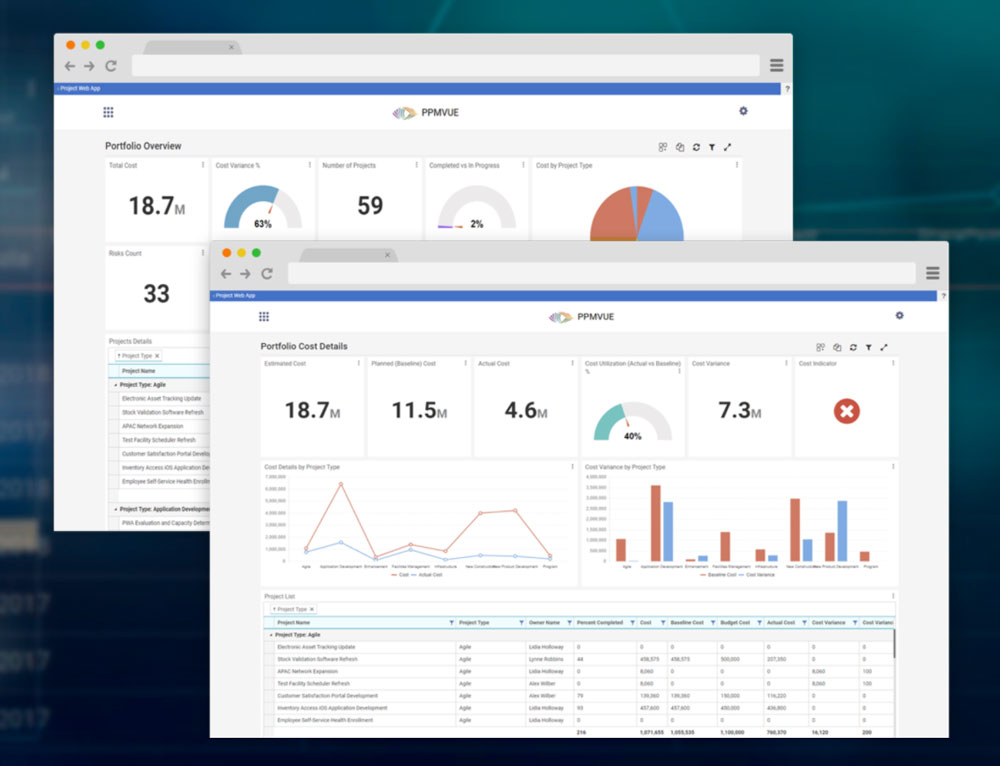 Some of the features of this custom PPM tool are:
15 sample reports & dashboards

All data comes directly from Project Online

Modify built-in dashboards or make new ones

No third-party server or storage involved

No lagging data or caching

Dashboards reflect project changes immediately

13 different data visuals to bring project data to life

Ability to create cards and KPIs, progress indicators, multiple chart types, project milestones, tasks timeline, and more
---
Hosting for PPM Software
---
Because EPMA is so in tune with the technology that makes businesses run, it offers unique solutions that you won't find at many other top project management consulting firms.
An example of this is the company's cloud hosting solutions for PPM software. This allows companies to move PPM tools off-premises to fulfill business continuity and disaster preparedness needs. EPMA has full cloud hosting services that give clients the benefit of their own private cloud without the high cost of server maintenance and dedicated personnel.
How does EPMA's cloud solution differ from other cloud services? You have options! You can choose a PPM cloud deployment that best fits your needs and level of management or security.
Some options that you have when working with EPMA for cloud hosting of PPM software include:
Choose to have complete control or have the service 100% managed

Azure or Amazon Web Services

Gov/FedRamp cloud services for ITAR compliance
Security features to ensure your data is protected include strong physical security measures, restricted system access, rigorous management, continuous security patching, and adherence to strict ISO standards.
---
EPMA Contact Information
---
North America (HQ)
4615 Southwest Freeway, Suite 200
Houston, TX 77027
USA
Ph: +1 713.400.9200 or +1 888.444.EPMA
Europe (EMEA)
2 Woodberry Grove, Finchley,
London N12 0DR
United Kingdom
+44 0808.189.3131
Website: EPMAinc.com
Contact Page
Social Media Links:
---
AGS' Objective Standards & Our Personalized Page Service
---
This EPMA review was independently conducted by AGS.
Our focus is on the everyday consumer. All of our research and publications are conducted from the end-user consumer's perspective, and we publish our top-ranking reviews for anyone to view for free.
Our ranking articles are 100% independently researched and published. In fact, most organizations are not aware of the fact that they are being reviewed and researched by AGS until after our ranking article has been published to the public. We use this approach to ensure objectivity.
We are fully dedicated to transparency, independence, and comprehensiveness for our millions of readers.
Both ranked and non-ranked firms can also request to have a separate personalized profile, like the one above, which incurs a charge. 
For additional information on AGS' methodologies, click here: AGS Ranking Methodologies.
---
Image Sources:
https://www.epmainc.com/main/about/

https://www.epmainc.com/services/consulting/

https://www.epmainc.com/

https://www.epmainc.com/products/ppmvue/