---
Frequently Asked Questions & Answers about AGS Policies      
---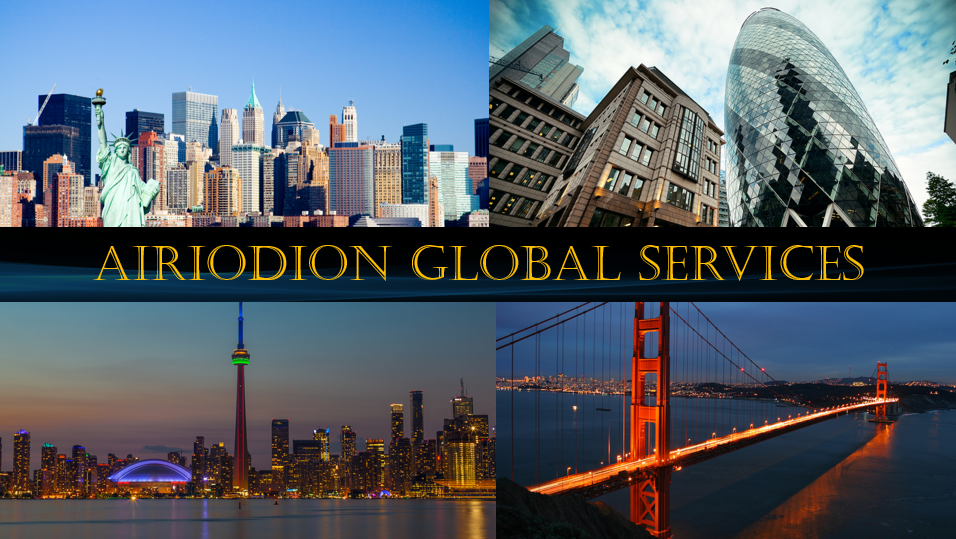 ---
How to Get a Free Award Emblem for Your Ranking?
Has your firm been reviewed or ranked by Airiodion Global Services (AGS)?
AGS grants firms the permission and option to use the AGS award emblem associated with their firm's review and ranking for free. AGS never charges for the use of its awards and award emblems, ever. 
The AGS Editorial Team only ask that you give credit to AGS (the publisher) by linking back to the AGS review or ranking article page in which your firm has been reviewed or ranked.
An AGS award emblem is a great way to showcase and announce your firm's recognition – from sharing with existing or potential clients to including it on corporate marketing materials.
Studies show that consumers often search for reviews and rankings on companies before doing business with them. Being ranked increases your firm's accolades and visibility with current and future customers/clients. 
Here are some options on how you can promote your ranking and review:
Post the award emblem directly on your firm's website or blog

Include the award emblem as part of your email signature or your company's email signature

Share the award emblem with clients and prospects

Share it on social media

Integrate into corporate sales, brochures, and marketing materials
If your organization, company, product, or tool has been reviewed or ranked by AGS, then click on the "Request Your Free Award Emblem" button below to email us and request your free AGS award emblem.
For the Subject of your message, enter Award Emblem Request.
Contact AGS if you have any questions.
---
How to Promote Your Award and Recognition?
How can you best promote your AGS ranking and award recognition?
There are lots of ways to promote your award. For example, you can place your AGS award emblem on your site's homepage, blog, or site footer.
Below are examples in which firms ranked by our sister company, AdvisoryHQ (AHQ), have promoted their award:
In addition, ranked firms often promote their recognition using a blog post.
Examples of blog posts by firms ranked by AHQ.
Some firms also choose to socialize their recognition and award emblems via social media, including Facebook, LinkedIn, and other media. Another option for promoting your award is via a press releases.
---
How to Request AGS to Rank Your Firm?
Can anyone submit a request to AGS for their organization to be reviewed and ranked on one of our "Top Ranking" publications? 
Yes, the AGS Editorial Team often receives emails from organizations that request AGS to review their organization or to consider their firms for inclusion into our top AGS ranking publications.
Note: Only about 1% of the firms we review and research end up on our top ranking publications.
For future ranking consideration:
First, review our selection methodology to ensure that your organization meets our selection criteria and methodology.
Then contact us and request a review or ranking  

In your email, please provide a couple of points on why your firm should be reviewed or ranked
We believe in maintaining strict objectivity. Unlike other publishers that require extensive forms to be completed in order to be considered, the AGS Editorial and Research team utilizes its own highly advanced processes for researching, identifying, screening, grouping, selecting, reviewing, and ranking companies.
In addition, our Top-Down Selection Process is carried out by actual people versus by systems or machines. Our ranking articles are always 100% independently researched and written by our AGS Editorial and Research team members.
---
Requesting Corrections on Your AGS Review or Ranking
Can organizations, practitioners, or companies request corrections to their Airiodion Global Services ranking or reviews?
Yes. If your organization has been reviewed or ranked by us, you can contact us to request corrections. Correction requests include a request to correct or update information about your firm that has changed or that you deem incorrect.
Note: We only consider correction requests – we do not consider requests to add additional content to boost your review or ranking. Send your correction request using our Contact Us form. Follow-up with us within 48 hours if you don't get a response to your initial email. Sometimes messages end up in our SPAM folder.  
---
Award Criteria Disclosure
From a transparency perspective, compliance departments sometimes require their organizations to disclose the criteria and methodology that was used for any awards and recognition they have received. For such purposes, you can use the verbiage highlighted in green font color below. 
In addition, even if this is not required by your compliance department, you can still use the verbiage below on a press release announcing your ranking, on your firm's social media page, or on any platform when promoting your firm's AGS recognition and ranking.
Verbiage:
AGS applies uses a multi-step review and ranking selection methodology for researching, identifying, reviewing, and ranking organizations for its list of top ranked firms. AGS' ranking and review publications are always 100% independently researched, transparently, and objectively written. 
Organizations and companies do not pay for their ranking or reviews. In fact, most businesses and firms do not even realize that they are being researched, reviewed, and ranked by AGS until after their reviews and rankings have been completed and published to the general public. Below is a step-by-step list of AGS' selection and ranking methodology process.
Ranking, Review, and Selection Steps
Step 1: Using publicly available sources and databases, AGS Editorial and Research teams identify a wide range of organizations that are providing products, apps, or services in a designated area (city, state, or region).
Step 2: AGS Editorial and Research teams then apply initial sets of methodology filters to narrow down the list of identified organizations, services, or products. 
Step 3: Based on the initial set of selection filters, the comprehensive list is then trimmed down. The AGS Ranking Team then conducts a more detailed deep-dive assessment of the remaining firms, services, or products.
Step 4: Based on the results of the conducted industry, regional and organizational assessments, AGS' Editorial and Research team members then finalizes the list of companies that make it into their top ranking articles, that are then published to the general public and their millions of users.  
 Click here for additional information on AGS Ranking and Selection Methodology.
---
How Long Do Firms Remain on the AGS Ranking List?
Organizations that have been ranked by AGS remain on the AGS top-ranked list for a year until our next annual ranking.
On future rankings, organizations that were ranked the previous year are re-reviewed and then re-ranked or de-ranked in comparison with other companies that are being considered for that year's ranking.
In addition, the AGS team updates its ranking and selection filters on an ongoing basis to ensure we are meeting the needs of our viewership and millions of readers. As such, an organization that was ranked this year might not make it into next year's ranking. 
Note: Over the last year, AGS has received millions of viewer impressions, and our complete focus is on these millions of everyday consumers. 100% of our research, reviews, and rankings are done from the viewpoint of end-users, not from the viewpoint of organizations.  We are fully dedicated to comprehensiveness, transparency, and objectivity in our ranking and review processes.
---
Do Firms Pay for Their AGS Ranking or Reviews?
Firms do not pay to be ranked or reviewed by AGS. 
Our ranking articles are 100% independently researched and published. As mentioned above, most organizations are not aware of the fact that they are being reviewed until after our ranking article has been finalized and published to the public. We use this approach to ensure the objectivity of our research process.
However, after we've published our top ranking publications to the general public, firms can request to have a separate personalized profile.
---
Do Firms Have a Say in Their AGS Ranking?
Yes and no.
No:
To ensure our independence and objectivity, firms do not have a say in what we write or how we conduct our research. As referenced above, most organizations do not realize that they are being reviewed and researched by the AGS Editorial and Ranking teams staff until we've published the ranking publication to the general public. 
After we publish our ranking, we then notify the ranked or reviewed firms about their ranking/review.
Yes:   
 See the FAQ section on a firm's ability to request corrections to their reviews. 
---
Can Firms Request to be Removed from an AGS Ranking or Review?
No! For questions about this, review the below:
If there are changes to your firm's information or you need corrections, then click here for information on requesting corrections, updates, or changes to your firm's information on AGS. 
---
Get a Personalized Page on AGS
Since we launched AGS, we have grown to become one of the fastest-growing media with millions of viewers that are seeking information on:
Best consulting firms

Top ranked organizations and firms to work for, or do business with

Best rated professional service providers

Top rated tools, apps, software and business platforms

Best apps for teams, tasks, projects, change, and customer management

… and many more.
With a tremendous growth rate of 17,567%+ between 2019 and 2020, we have received 4.5M+ viewership, and are now averaging thousands of daily impressions.
AGS Viewership | 2019-2020

If your firm has been ranked by AGS, you can request a separate personalized page that focuses on the review and recognition of your specific firm.
What are the benefits of this? Our ranking article includes a ranking of your firm, as well as other top ranked firms. A Personalized Page is a page that is specific to your firm's ranking and does not include the other ranked firms. 
For example, some firms ranked on our Top 10 Best Change Management Consulting Firms publication might want to share news of their ranking with their current and potential clients but might prefer to share a page (on Airiodion.com) that focused completely on their firm and the factors that allowed them to be ranked high, versus having to share the full "Top 10 Best Change Management Consulting Firms" ranking publication.
Should You Request a Personalized Page on AGS? What are the Benefits?
A Personalized Review Page on AGS' website presents a review of your specific firm rather than a review of your firm and other ranked companies or products

Distribute the URL page link of your personalized page with clients and consumers

Use your Personalized Page to share, socialize and broadcast your firm's review and ranking

Customize your Personalized Page with additional information – which is something you cannot do on the ranking pages

Ability to include your firm's contact info, highlight specific services/products/expertise, include any corporate disclosures, include images of staff members, amongst others.

Include a mention of any additional accolades, awards, or positive reviews received from other publishers/customers

Add special corporate announcements to your firm's Personalized Page

Another benefit to a Personalized Review Page is that it increases the exposure of your company to our millions of viewers and other consumers searching on Google and Bing for services and products related to your organization

Your organization's Personalized Page will be maintained on AGS forever.
Note: A Personalized Page has no bearing on your firm's place on future rankings; nor does it guarantee that your firm will be ranked in future years.
100% Satisfaction Guarantee
We want you to be completely happy. If for any reason you're not satisfied with your Personalized Page, let us know within 30 days from when your page was published, and we'll refund your money – no questions asked. No hoops to jump. We believe in a no-hassle policy.
Cost
| | | | |
| --- | --- | --- | --- |
| Today's Discounted Price | Price | License Type | Additional Info |
| $399 | $799 | Infinite | Your firm's Personalized Page will be published and maintained on AGS indefinitely. |
Upon receiving your request, your order will be routed to our editorial team.
Our Admin team will follow-up with you on an ongoing basis throughout the process to keep you updated and to answer any question you might have.
---
Request an E-Print  (Licensing Permission)
Content on Airiodion.com is copyrighted, and our content cannot be republished without permission.
To share your firm's review or ranking. Or to share any AGS publication, you can request an E-Print. 
What are the Benefits of an AGS E-Print?
From personal usage to including on your firm's marketing materials, having an AGS E-Print is a great way to share and enhance visibility, or just to create buzz and excitement from content that featured your organization, product, service, or topic you are interested in.
Share with clients, prospects, followers, and your audience

Include on books, newsletters, or other publications for editorial, educational, and commercial uses

Distribute via email

Integrate content to corporate sales, brochures, and marketing materials

Promote in conference rooms, lobbies, and throughout corporate offices

Many other uses
Note: Due to conflicts that may arise from duplicate content issues, AGS E-Prints cannot be reposted in full on any other public website.
Sample E-Print
AGS just launched its E-Print service. However, below is a sample E-Print from AdvisoryHQ, our sister company that reflects what your AGS E-Print will look like, but with AGS branding.
Illustration
E-Print Cost
Publishers like Barron's, The Wall Street Journal, Bloomberg, and Reuters sometimes charge up to $1,000 for their E-Prints, but AGS only charges:
| | |
| --- | --- |
| Type of E-Print | Cost |
| An E-Print of a section of an article (i.e., the section that presents your firm's review and ranking) | $69 $149 |
| An E-Print of a whole article | $99 $199 |
Request an E-Print
Click below to request your E-Print:
Upon receiving your email, our support team will send you a secure payment link. Upon receiving payment, your PDF E-Print will be sent to you.
Email us if you have any questions.