---
Free Resistance Management Checklist for Change Practitioners and Project Managers
What's one of the biggest causes of change project failure? Resistance from employees, managers, and other stakeholders to the change. Approximately 50% of all organizational change projects are defined as a "clear failure." The inability to properly manage user resistance to change throughout the project increases project risk and leads to coming up short of the desired project results.
The free Change Resistance Management Checklist below has been designed and developed for Change Management Managers, Project Managers, HR, Program Management Leads, and other change practitioners. It's designed as both a guide and an online tool to manage your resistance mitigation activities. 
As pioneers of best change management practices and frameworks, we believe in supporting the change management community where possible, including developing and offering free templates and tools like the one below.
It is normal human behavior not to like change, even when people know that the change is good for them. As such, when rolling out projects and change management, it is essential that you apply effective change management deliverables to manage proactive and reactive resistance to change.
Managing resistance to a change allows you to increase the success of the change implementation.
---
AGS Free Resistance Management Checklist & Tool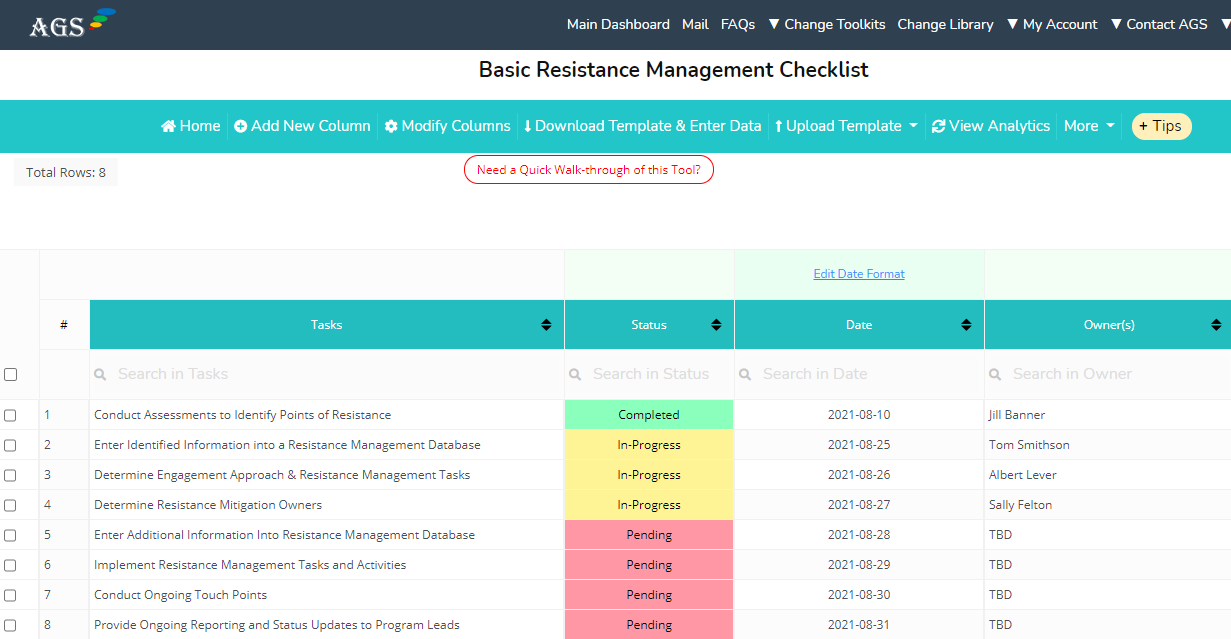 ---
Resistance Management Checklist Features
When you first access your free Resistance Management Checklist tool, you'll get a list of eight default tasks to use as a guide for planning your resistance management strategy.
Features of this free template include:
Anywhere cloud access 

Input data or upload it from an Excel file

Add your own columns to customize the resistance management template

Track task progress and add additional notes

View analytics on task completion

and more!
---
AGS Free Resistance Management Task Completion Analytics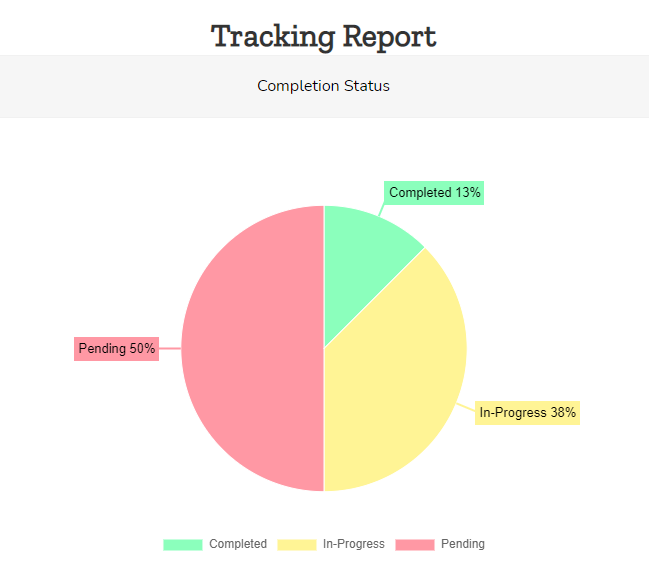 ---
Free Access
Click below to create an account for your FREE basic resistance management checklist.
Download The Free Checklist for Managing Resistance.
See Also: Top Rated Resistance Management Guide and Tool
Once you try this free template, you might find yourself wanting more! Check out other great AGS change management software and guides below.
---
CHANGE MANAGEMENT TOOLS & TEMPLATES
---
---
Note: Content on OCM Solution (Formerly Airiodion Global Services (AGS))'s ocmsolution.com website is copyrighted. If you have questions, comments, or tips about this OCM Solution (Formerly Airiodion Global Services) content or product, please contact OCM Solution today.
---