---
RANKING & REVIEWS
BEST HOTEL CONSULTANT MANAGEMENT FIRMS
---
The Top Hotel Management and Consulting Firms in 2020-2021. Everything You Need to Know
Most guests may not realize this when they visit, but often multi-location, brand name hotels like Hilton or Marriott won't be the ones running the day-to-day operations of their hotels.
Instead, they outsource hotel management to experts with years of experience in operating hotels, training hotel staff, and improving the guest experience. These experts are called hotel management consultants.
The hotel brands themselves won't be the only ones to seek out a hotel business consultant with expertise in management and operations. Often hotel consulting companies, that consult on everything from branding to hotel acquisition will also use a 3rd party firm to assist a client with their operations.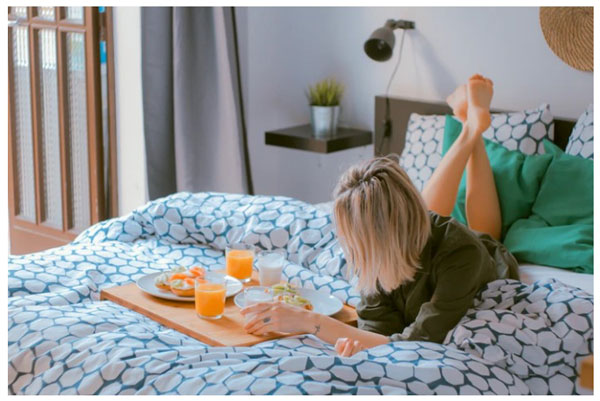 Top Hotel Management Companies 2020
Hotel management and consulting firms are all about the daily management of a hotel, from ensuring new guest rooms look just right to crunching the numbers to keep profits from dipping during slow periods.
Hotel consultants that specialize in operations manage all aspects of a hotel's day-to-day, including managing the employees, sales and marketing, and coordination with any outside vendors.
In this top hotel management companies list, we've reviewed nine of the best hotel consulting firms that focus on operations and management for hotels, resorts, casinos, conference centers, and more.
These companies are laser-focused on doing what it takes to keep a hotel operating efficiency, creating a great guest experience, and doing it all profitably.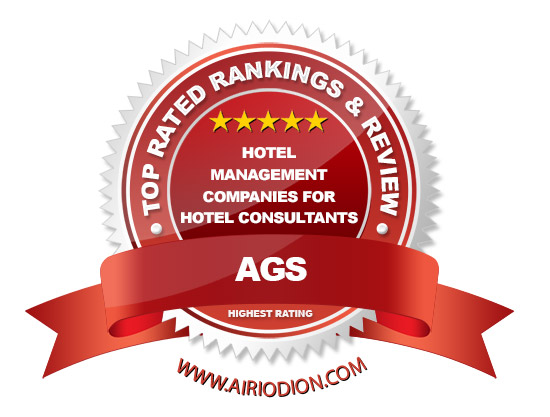 Award Emblem: Top 9 Best Hotel Management Companies for Hotel Consultants
Read More: Top Change Management Consulting Firms for Consultants
---
Top 9 Best Hotel Management Consultants | Brief Comparison & Ranking
| | |
| --- | --- |
| Top Hotel Management Companies | 2020-2021 Ratings |
| Aimbridge Hospitality  | 5 |
| AZUL Hospitality Group | 5 |
| Charlestowne Hotels | 5 |
| Chesapeake Hospitality | 5 |
| Driftwood Hospitality Management | 5 |
| HMG Hospitality | 5 |
| HP Hotels | 5 |
| PM Hotel Group | 5 |
| RAR Hospitality | 5 |
Table: Top 9 Hotel Consulting Firms | Above list is sorted by rating
---
What's The Difference Between Hospitality Consulting & Hotel Management Consultancy Services?
Hotel consulting companies and hotel management consultants are closely related, however, there are some distinct differences in their areas of focus when it comes to helping hoteliers with the operations of their properties.
Hotel consultants will offer hotel management as just one area of their services. They will typically also offer things like branding and concept design, hotel construction or remodeling, and help with buying and selling hotel properties.
There can be some crossover with a firm offering hotel management consultancy services, because of the fact that management is one of the services a general hotel consultant will offer.
How a management consultant for the hotel industry will differ is that they tend to focus exclusively (or almost exclusively) on the daily operations and management of a hotel. A hotel management consulting firm will often be hired by a hotel consultant as a 3rd party vendor to offer management services for a hotel because of their expertise.
That being said, hotel management and consulting firm may also occasionally branch out of management to provide other hotel services. However, they typically are experts at hotel operations, so that's where their services are focused.
Some of the operations activities covered by a hotel business consultant for hotel management include:
Human resources management

Accounting and financial management

Sales and marketing

Business analytics and reporting

Food and beverage management

Guest experience and brand management

Health, safety, and compliance
Don't Miss: Review of Prosci's Change Consultancy | What You Need to Know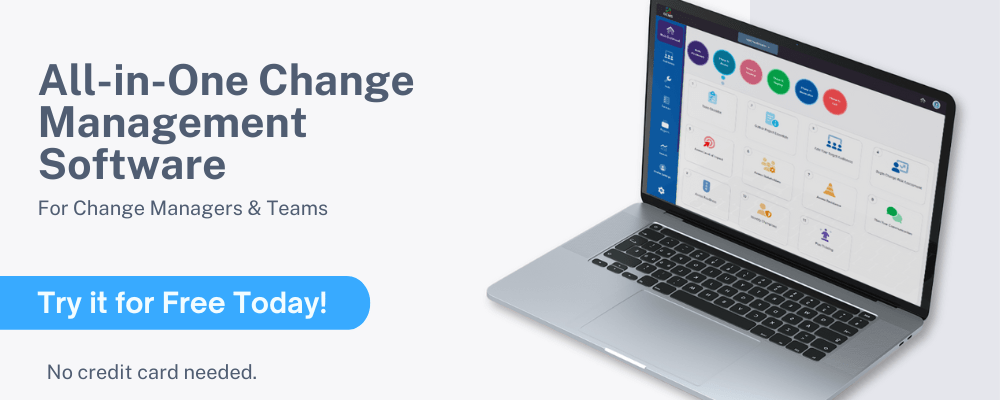 ---
AGS Ranking and Selection Methodology
What methodology does the AGS team use in reviewing, researching, selecting, and finalizing the firms and products that are ranked on the various AGS ranking lists?
Click here: "AGS Selection and Ranking Methodologies" for a detailed review of AGS' selection methodologies.
---
2020 Best Management Consultant for Hotel Owners
Below, please find a review of each firm on our list of 2020 top hotel management companies for a hotel consultant. We have highlighted some of the factors that allowed these top-rated hotel management consultants to score so high in our selection ranking.
Click on any of the names below to go directly to the review section for that firm.
---
Aimbridge Hospitality Review
---
Aimbridge Hospitality was founded in 2003 and managed eight properties at that time. Today, this top-rated hotel business consultant operates over 1,400 branded and independent properties in 20 countries.
These management hotel consultants focus on delivering cost savings to owners through operational efficiency and strong revenue per available room (RevPAR) performance.
Key Factors That Enabled Aimbridge Hospitality to Rank as One of the Best Hotel Management Consultancy Services
Owner-Centric Hoteliers
One of the worries that a hotel owner can have when they hire hotel consulting firms to run their operations is that they'll be left in the dark on how things are going and only find out bad news after the fact.
Aimbridge takes a client-centric approach, keeping owners in the know and well informed about their property and its daily operations.
The firm does this through a proprietary owner's reporting portal where they'll find multiple KPIs about their operations. The firm also operates with strong ownership engagement and hands-on accessibility.
Sales & Marketing Professionals
Driving sales revenue is another expectation of a hotel owner when they hire hotel consulting companies to handle their hotel management. This is another area where Aimbridge excels.
The firm's team includes 1,600 field-level sales and marketing professionals that focus on driving revenue to managed hotel properties on a daily basis.
Some of the sales and marketing advantages that this top-rated management consultant for hotel industry clients offers are:
Prestigious e-commerce and digital marketing training program and certification

Innovative sales lead cross-selling program

Exclusive sales training and on-boarding programs

A broad companywide talent pool

Proprietary sales technology solutions for reporting and marketing statistics
Rating Summary
For hotel owners that want to know what's going on daily with their property, Aimbridge provides them the technology and client-centric team to give them peace of mind. This management hotel consultant understands the need for up-to-date information on operations and provides that via a dedicated portal for owners.
Since its founding, this firm has grown into a leader in the hotel management and consulting industry. It works with clients such as Embassy Suites, Hard Rock Hotel, Hilton, and Hyatt.
With a focus on reducing costs and a robust sales and marketing program, Aimbridge Hospitality earns a 5-star rating as one of the best hotel consulting firms for management and operations.
Related: Expressworks Review | Change Management Consultancy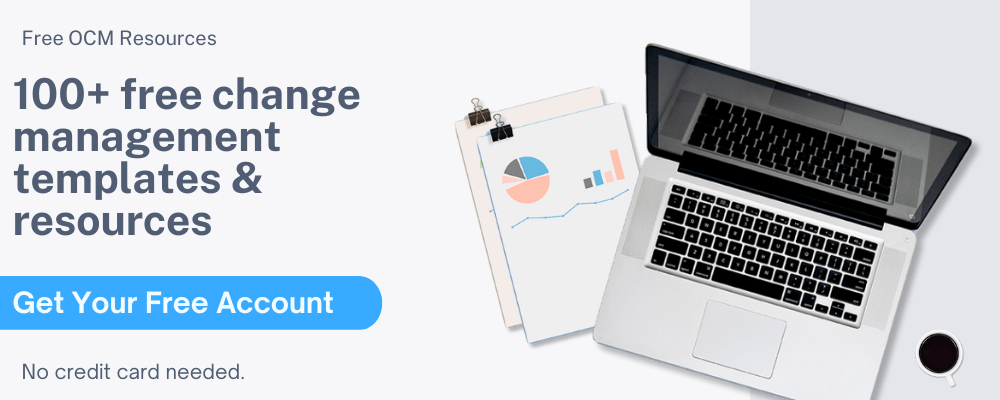 ---
AZUL Hospitality Group Review
---
San Diego, CA-based, AZUL Hospitality Group specializes in management services for lifestyle and resort properties, boutique select service, and underperforming assets. Each property the firm manages gets above-industry oversight from senior company management.
Some of the core focuses of this top consultant for hotel industry owners include maximizing property revenues, rigorous cost controls, and best-in-class service standards.  These are all geared towards providing a strong bottom line.
Key Factors That Enabled AZUL Hospitality Group to Rank as One of the Top Management Hotel Consulting Companies
AZUL Core
At the heart of the services that AZUL offers is something the firm calls AZUL Core. This includes a fully-integrated operating platform with extensive resources that spider into all facets of hotel operations.
Each of the activities included in the hotel management consultancy services provided by AZUL is designed to yield excellence, superior service, and a healthy bottom line.
The hotel management services offered by this team of industry professionals include:
Rigorous management

Product Re-Positioning

Progressive Sales & Marketing Strategies

Revenue Management Oversight

Guest & Brand Excellence

Food & Beverage Innovation

Insightful Financial Reporting

Accounting & Compliance

Project Management

Technical & Pre-Opening Services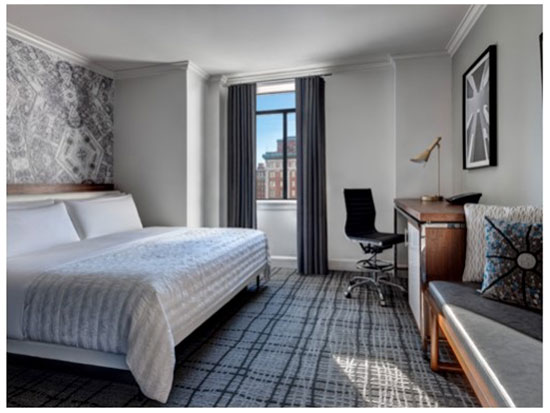 AZUL Hospitality Group | Top Hotel Management Consultants
Assistance for Underperforming Assets
One of the specialty areas of this top management consultant for hotel industry owners is turning around underperforming assets. This type of talent can turn a hotel that's losing money into a profitable property by applying the right strategies.
The team at AZUL Hospitality Group can reinvigorate these types of properties with a few different tactics:
Rebranding: Rebranding a hotel can refresh the image, drive guest excitement, as well as re-energize the staff to perform their best.
Repositioning: This can include adjusting the target markets for the hotel by uncovering new potential guest markets and making the adjustments needed to capitalize on those opportunities.
Operational Restructuring: This top hotel business consultant can take a critical look at operations and implement solutions in multiple areas to improve guest experience, lower costs, and improve profitability.
Rating Summary
With a robust infrastructure and vast depth of experience, the AZUL Hospitality Group is a top choice among management hotel consultants.  The firm combines stringent oversight with world-class service to help hotel owners achieve the strongest possible potential for their properties.
This is one of the hotel consulting firms sought out by major brands for its management expertise. Clients include Westin, Sheraton, Hyatt, and Marriott.
With a focus on the core elements of hotel management best practices and enhancing brand reputation, AZUL Hospitality Group is one of the top hotel management and consulting firms to consider and earns a 5-star rating.
---
Charlestowne Hotels Review
---
Charlestowne Hotels has over four decades of experiential independent hotel management experience and takes a custom-tailored approach. This top-rated hotel business consultant works with multiple industry sectors, including lifestyle independent, collegiate, seasonal, and more.
Values held by the firm include being results-driven, client-focused, and being agile with a non-bureaucratic approach. These values allow this top management hotel consultant to deliver distinctive, highly custom service.
Key Factors That Enabled Charlestowne Hotels to Rank as One of the Best Hotel Consulting Companies for Management
Revenue Optimization
One goal that all owners share is to have their properties profitable. Charlestowne Hotels incorporates technology and expertise to drive revenue optimization for the hotels that it manages.
This includes five key areas within hotel operations that the firm focuses on to ensure costs are kept down and sales are sustained through lead generation and other sales activities.
These five areas of revenue optimization include:
Channel Management: This includes activities such as ROI tracking and cost analysis, as well as corporate negotiated OTA commissions.
Reporting: It's vital to know what the numbers say, and this top hotel consultant does this through daily pick-up reports and weekly segmentation along with competitive intelligence and forecasting.
Yield Management: This includes managing inventory, daily yield optimization, and innovative package and offer creation.
Group & Direct Sales: Prospecting, lead generation, business intelligence, and local and global travel consortia programs are all part of bringing new guests in the door.
Rate Negotiation: Charlestowne management consultants ensure hotel owners are as profitable as possible with profitability and rate thresholds and sales goals management.
Talent Management
These top management hotel consultants understand that a hotel's most valuable assets are its employees. When employees are well taken care of, then guests are as well. It's important to work with a hotel consultant that understands that.
Charlestowne Hotels sees great talent management as an investment in guest satisfaction and the firm expertly covers several services when it comes to human resources.
Employee management services include:
Recruitment (executive interview participation, assessment, etc.)

Training (operational property visits, certification training, etc.)

Retention (benefits management, bonus plans, etc.)
Rating Summary
Charlestowne Hotels has a reputation for both innovation and operational excellence. This top consultant for hotel industry management tailors its services to match each client's needs and takes a hands-on approach.
The firm specializes in lifestyle operations, focusing on both the emotional and practical aspects of hotel operation to provide guests a truly memorable experience.
With a sophisticated and strategic style and a focus on revenue optimization, Charlestowne Hotels scores a 5-star rating as one of the top hotel management consultancy services to consider.
Popular Article: Change Management Roadmap Templates | All You Need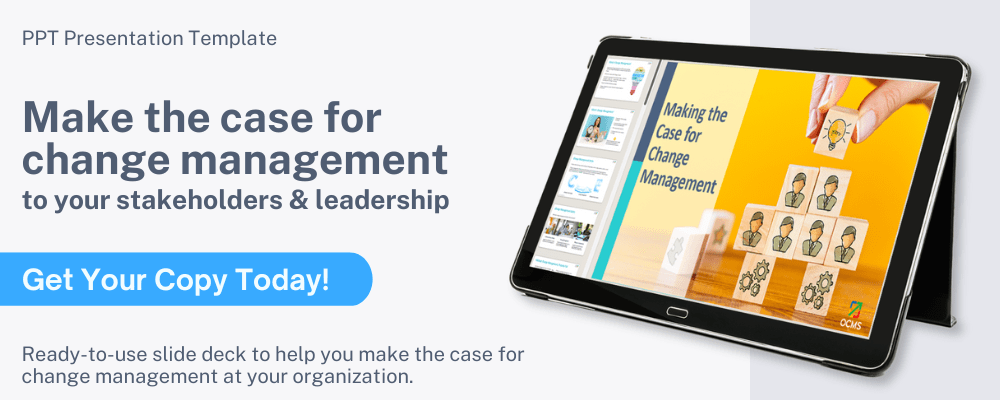 ---
Chesapeake Hospitality Review
---
Chesapeake Hospitality is ranked among the top 30 largest independent hotel operators in the U.S. This hotel management and consulting firm was founded in 1957 and has since grown into one of the most trusted names in hotel management.
This top hotel consultant has a simple mission, which is to drive results for its clients. The firm's expert team works to maximize ROI and minimize operating costs.
Key Factors That Enabled Chesapeake Hospitality to Rank as One of the Top Hospitality Management Companies
Holistic Management Approach
Each area of hotel operations can impact another. The Chesapeake Hospitality team recognizes the importance of a holistic management strategy that considers all areas of operations and focuses on the complete health of the property.
With tactics like high-energy sales, streamlined accounting, and innovative food and beverage programs, these top management hotel consultants are able to help their clients achieve successful and well-rounded operations.
The firm has a time-tested and proven operational framework that keeps all operational areas in balance and consistently produces excellent financial results.
Operations Expertise
This top management hotel consultant has a regional team of executives that work with only a limited number of hotels each. This ensures a high level of care and intimate knowledge of each hotel under their responsibility.
The people-first approach of Chesapeake helps it stand out among other hotel consulting firms. Its team is passionate, dedicated, and mission-driven, which helps it return excellent results to its clients.
Operational service areas include:
Human resources

Operations

Food & Beverage

Accounting

e-Commerce

Sales & Marketing

Revenue Management

Assurances
Rating Summary
Chesapeake Hospitality is a firm that values quality over quantity. That's why it takes a selective approach to client relationships, keeps regional directors limited to a specific number of properties, and is able to deliver exceptional results.
Some of the clients that have sought the expertise of these top management hotel consultants include Wyndham, Holiday Inn, Marriott, and Crowne Plaza.
With a dedication to doing things right each and every time and core values of honesty and integrity, Chesapeake Hospitality is one of the best hotel consultants to consider for the management of a property and is awarded a 5-star rating.
---
Driftwood Hospitality Management Review
---
With a mission to achieve exponential growth, Driftwood Hospitality Management has a team with decades of experience and expertise in all facets of hotel operations. This top hotel consultant encourages its team to be proactive and take initiative to achieve success.
This top hotel consultant has been providing top-notch hotel management services since 1999. The firm offers centralized corporate support services designed to help properties come out ahead in a competitive marketplace.
Key Factors That Enabled Driftwood Hospitality Management to Rank as One of the Top Hotel Management Consultants
Flexible Hotel Management  
Flexibility is vital in ensuring hotel management can adapt to new situations. Driftwood makes flexibility a company staple and it fosters a spirit of empowerment with its hotel associates.
This approach results in hotel management that takes initiative and has an entrepreneurial style. Each associate is fully invested in the success of the property they're managing.
This top-rated hotel consultant works with a goal to minimize expenses and maximize services. It does this through in-depth reporting and monitoring of all aspects of hotel operations, from food and beverage quality to sales and marketing performance.
Quality Control Services
Just one missed element to a guest experience can mean lost repeat business. Quality control when it comes to hotel management is essential to ensuring consistency in standards and excellence.
One of Driftwood's hotel operation focuses is quality control services. This top-rated hotel consultant has established a set of best practices when it comes to the systems and services that help properties succeed.
As part of ensuring a hotel maintains top quality standards, these hotel consultants:
Perform surveys

Perform audits

Implement programs to monitor operations

Ensure continuous quality improvement across departments

Driftwood Hospitality Management | Top Hotel Consultant
Rating Summary
Driftwood Hospitality Management offers full-service hotel operations management with a highly experienced team. The firm also has earned multiple awards over the years for the firm itself as well as the properties it manages.
These top-rated management hotel consultants work with a number of well-known brands, including The Westin, Crowne Plaza, Holiday Inn Express & Suites, and Hampton Inn.
Driftwood Hospitality Management has a proven track record of success and a dedication to consistency and a high level of quality. We've rated the firm with 5-stars, and they're one of the top hotel management consultants to consider.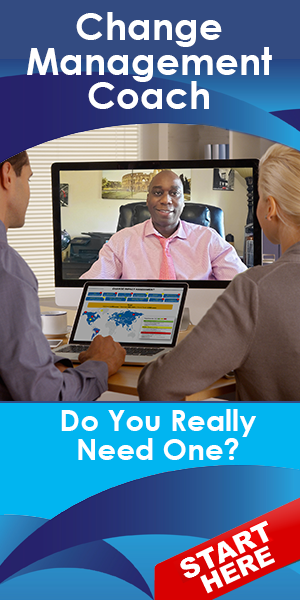 ---
HMG Hospitality Review
---
Managing hotels from coast to coast, HMG Hospitality works with hotel owners to solve any operational issue they may have. The firm's experienced team has over 35 years of experience fixing, operating, and improving hotels of all types and sizes.
On its website, this top hotel consultant notes achievements that it has reached for clients, such as increasing revenue per available room by 43% and increasing RevPar despite two new competitors opening up.   
Key Factors That Enabled HMG Hospitality to Rank as One of the Top Management Hotel Consultants
Revenue Generation Management
One of the specialties of these top hotel consultants is the ability to manage consistent revenue generation using several different tactics.
By identifying customer groups and predicting their hotel room demand, HMG is able to optimize nightly room rates, so hoteliers aren't leaving money on the table.
Other strategies used by this top management hotel consultant include dynamic pricing strategies for various distribution channels and diligent research on historic and forecasted data and competitor research.
Financial Package
Understanding the bottom line of your hotel operations is vital to ensuring you end up in the black and not the red at the end of the year.
The team at HMG understands the importance of timely and thorough financial reporting and puts this together for clients in a full financial package.
The financial package by these hotel management consultants covers just about any type of financial reporting you could want and includes reports that give detailed metrics as well as those that offer high-level overviews.
HMG's financial package includes reports such as:
Balance sheet

12-month side-by-side profit & loss statement

Current month-to-date and year-to-date statement

12-month summary statement of cash flow

Calculation schedules (on things like brand fees, worker's comp, etc.)

Detail general ledger

General journal entry

Check disbursement registers

Bank account reconciliations
Rating Summary
With an eye on the facts and figures, HMG Hospitality is a top-rated management hotel consultant that is always working to improve its clients' bottom line. Its team has over 100 years of combined hotel management leadership experience.
Some of the recognized brands that HMG has worked with to provide expert hotel management services include Hilton, Marriott, Hampton Inn & Suites, and Fairfield Inn & Suites.
With a specialty in revenue generation and marketing, and a full range of operational services for hotel owners, HMG Hospitality is one of the best hotel consulting companies to consider and is awarded a 5-star rating.
---
HP Hotels Review
---
HP Hotels has a portfolio of nearly 45 hotels in 16 states for which it provides hotel management services. The firm has won numerous awards and has been ranked among the Top 50 Hotel Management Companies in the US.
This top management hotel consultant was founded in 2002 with a vision of forming long-term relationships with hotel owners and truly bringing value to their properties and brands.
Key Factors That Enabled HP Hotels to Rank as One of the Top Hotel Management Companies
Good People Producing Great Results
The team at HP Hotels makes it a mission to be more than just a "management company," but to rather build a framework for hotel operations that can help everyone on the staff achieve great things.
This framework is designed to help good people produce great results by stressing operational excellence and including best practices in each core competency of its management activities.
Some of these core competencies include:
Business intelligence

Franchise compliance

Top brand experts

Labor management

Service and quality training

Comprehensive procurement services

Risk management

Dynamic reporting

Peace of mind
Growth Focused Human Resources
Employees can often make or break a hotel's reputation. This makes human resources a key area of hotel management. HP works to find good people, grown their skills, and then promote from within so all that gained industry knowledge continues to enrich the organization.
Some of the ways that these top hotel consultants empower employees to achieve their best is through:
On-going training

Measuring performance using a number of metrics

Motivating teams by recognizing achievements

Offering strong support through a network of experienced senior managers
These top hotel management consultants also make an open-door policy part of their corporate culture, encouraging two-way communication, which fosters team spirit and sharing of innovative ideas.
Rating Summary
HP Hotels brings a unique mix of experience, integrity, and best practice strategies to each property it manages. This team of hotel consultants works every day to make a real difference to everyone they serve, including hotel owners, guests, and staff.
The firm manages multiple well-known brands in the hotel industry including Marriott, Choice Hotels International, Wyndham Worldwide, and Hilton Worldwide.
With a focus on building great hotels from the people up and a talented and experienced team, HP Hotels scores a 5-star rating as one of the top hotel management companies to work with.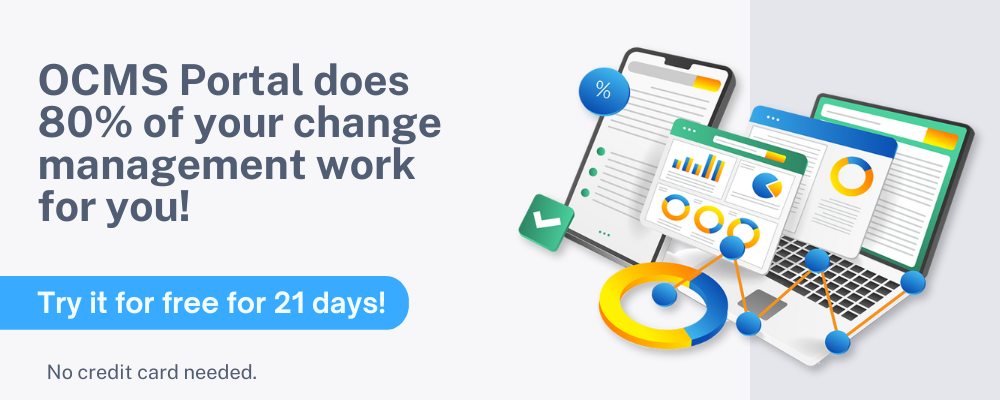 ---
PM Hotel Group Review
---
PM Hotel Group is one of the top 20 leading management hotel consulting firms that oversees nearly 40 hotels and development projects throughout the U.S. With a dedicated and skilled team, the firm is focused on earning "gratified repeat guests."
Four interconnected themes for success make up the mission of this top-rated management hotel consultant. These include services, products, workplace, and profit.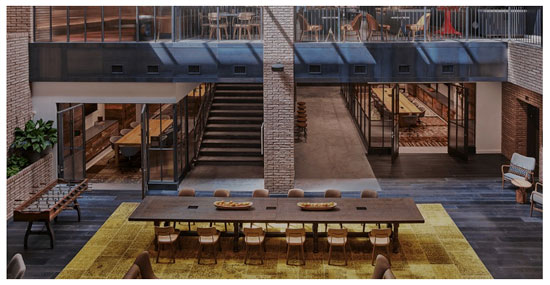 PM Hotel Group | Top-Rated Management Hotel Consultant
Key Factors That Enabled PM Hotel Group to Rank as One of the Top Hotel Management Companies
Forward Thinking Sales & Marketing
Every hotel that is managed by PM Hotel Group has its own dedicated Director of Sales that is responsible for the overall performance and room rate of the property.
As one of the top-rated hotel consulting firms for management and operations, the firm takes advantage of the varied talents of its team and utilizes an integrated strategy to boost sales and marketing.
This includes:
A Revenue Manager and Regional Director of Sales that analyze the performance

Corporate Directors of Digital Marketing that work with the team to ensure properties are represented on all distribution and e-channels.

Third-party distribution, branding, and GDS channels to maximize market share

PM Hotel Group e-commerce team to get properties optimized in search engines and media channels.

Supervision of all unit-level sales by Directors and sales managers.
Human Resources Talent Commitment
PM Hotel Group uses what they call the "Virtuous Cycle," which begins with the associates and continues on a philosophy of: Associates win. Guests win. Investors win.
These top hotel consultants find, nurture, and retain talent by understanding that people are the core of any hotel's success. Associates are valued and provided with a positive family atmosphere designed for growth opportunities.
Some of the benefits of the Virtuous Cycle include:
Fosters integrity and trust

Creates high employee morale

Drives hospitality excellence

Grows revenue and increases profits

Guest continue to visit and recommend the hotel
Rating Summary
The team at PM Hotel Group operates as a tight-knit family, deploying the talents of each member to offer best-in-class hotel management and consulting. That same family atmosphere is created at each hotel to foster employee engagement and success.
Some of the well-known brands that this top hotel consultant works with include, Marriott, Embassy Suites by Hilton, Fairfield Inn, and Hampton Inn.
With an award-winning team and a focus on driving success through teamwork, PM Hotel Group is one of the best hotel management consultants to consider and scores a 5-star rating.
---
RAR Hospitality Review
---
RAR Hospitality and its affiliates have a total portfolio of 1,800 hotel rooms with revenues over $80 million. The executive-level leadership team at this top hotel consultant each has an average of 25 years of experience in the industry.
The firm's team has an entrepreneurial spirit and enjoys uncovering the hidden potential in each property managed. It uses practical and measurable solutions to drive operational success.
Key Factors That Enabled RAR Hospitality to Rank as One of the Top Management Hotel Consultants
Successful Operating Strategy
RAR's hotel operating strategy is designed to deliver measurable results when it comes to market penetration, revenue performance, guest satisfaction, and more. This is one of the fastest-growing hotel management companies due to the development of a successful strategy.
The firm integrates its knowledge transfer across properties and segments. The expertise of this top management hotel consultant spans industry sectors that include luxury, full-service, select-service, and extended-stay.
It also works with worldwide brands as well as independent and boutique hotels, giving the team a rich depth of knowledge.
Some of the key areas in RAR's successful operational strategy include:
Market and feasibility studies

Digital marketing strategies

Financial due diligence

Property Operations

Asset management

HR Management
Uncovering Opportunities
These top-rated hotel consultants describe themselves as "masters in dissecting the intricacies of hotel management." This involves understanding each property's unique needs and assets and creating a custom solution based on found opportunities.
RAR has a full range of management activities designed to improve a hotel's value and guest satisfaction, including a combination of sales, marketing, and tailored operations.
The goal is to give hotel owners peace of mind knowing that their properties aren't simply being managed. They're in the hands of a firm that aligns with their values, culture, and interest to inject new energy and excellence.
Rating Summary
A dedication to excellence and a client-centric approach are both factors that have made RAR Hospitality one of the country's fastest-growing private hotel management companies.
The firm operates hotels for well-respected brands, including Best Western, Doubletree by Hilton, Four Points by Sheraton, and Quality Inn & Suites.
With an innovative style and a mission to uncover hidden gems of opportunity in each property, RAR Hospitality earns a 5-star rating and is one of the top hotel management consultants to consider working with.
---
Conclusion – Top Hotel Management Consultants to Run Hotel Operations
When it comes to the daily operations of a hotel, these top 9 managing hotel consultants understand the intricacies involved with bringing value to guests and hotel owners alike.
With attention paid to every facet of hotel management, from staff training to revenue management, hotel consulting firms that specialize in management and operations can keep brand reputations from faltering and turn independent hotels around.
The next time you enjoy a stay at a major chain hotel, remember that there's a good chance that it's being operated by a top-rated hotel management consultant.
Read More: Change Management Playbook | Everything You Need to Know
---
Note: Content on OCM Solution's ocmsolution.com website is protected by copyright. Should you have any questions or comments regarding this OCM Solution page, please reach out to Ogbe Airiodion (Change Management Lead) or the OCM Solution Team today. OCM Solution was previously known as Airiodion Global Services (AGS).
---
Image sources: https://unsplash.com/photos/bcLE7reXFLM, http://azulhospitalitygroup.com/, https://driftwoodhospitality.com/, http://www.pmhotelgroup.com/