---
Sage Business Cloud X3 ERP —  AGS Ranking & Review
AGS recently reviewed the best ERPs for businesses. Each ERP software that was reviewed demonstrates excellence in quality, provides exceptional support and customer service, offers a wide range of applications, and brings a high level of convenience and productivity to its customers.
Included in this list is Sage Business Cloud X3 ERP. Below we have provided a detailed review of Sage Business Cloud X3 and the specific factors we used in our decision-making process.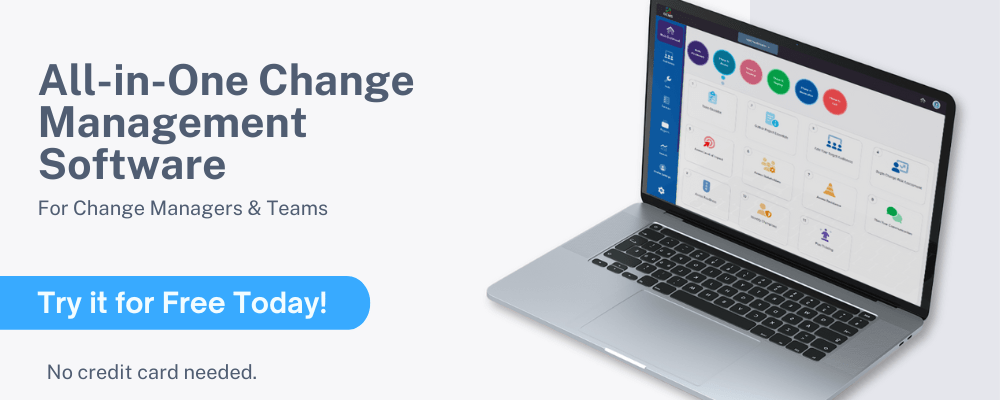 ---
Sage Business Cloud X3 Review
---
Enabling business processes for everything from chemical manufacturers to advertising firms, Sage Business Cloud X3 is one of the best ERP systems for many different types of businesses.
Sage was founded in 1981, in addition to creating one of the best ERP software for small business, Sage is also well known for its payroll and accounting software that caters to small and medium-sized companies.
The company serves millions of customers around the world and designed their business ERP system to offer companies greater flexibility, efficiency, and insight when it comes to their business operations.
Read More: Everything to Know about Basecamp Software & App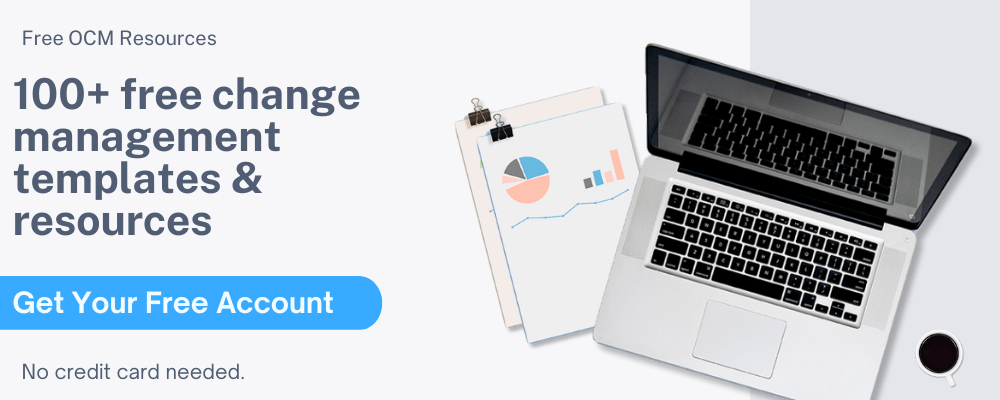 ---
Key Factors That Enabled Sage Business Cloud X3 to Rank as One of the Best ERP System for Small Business & Medium-Sized Business
ERP Solutions for Multiple Industries – Sage Business Cloud X3 Reviews
The answer to the question, "What is enterprise resource planning ERP software?" looks vastly different from a tax services firm than it does to a soft drink bottling company. One company might need a top ERP that offers in-depth accounting, while another needs one that includes software that can track a product from raw material to packaging.
Not all types of ERP systems will have modules that can serve multiple industries, but Sage X3 does.
Their best ERP solutions are tailored for many different processes needed by service industries as well as manufacturers. This makes Sage an excellent option whether you're looking for enterprise resource planning (ERP) systems for equipment rental agencies or chemical manufacturers.
Here are some of the key industries their ERP software for small business and medium-sized business is designed to serve:
Manufacturing

Process Manufacturing

Services

Chemical

Food and Beverage

Distribution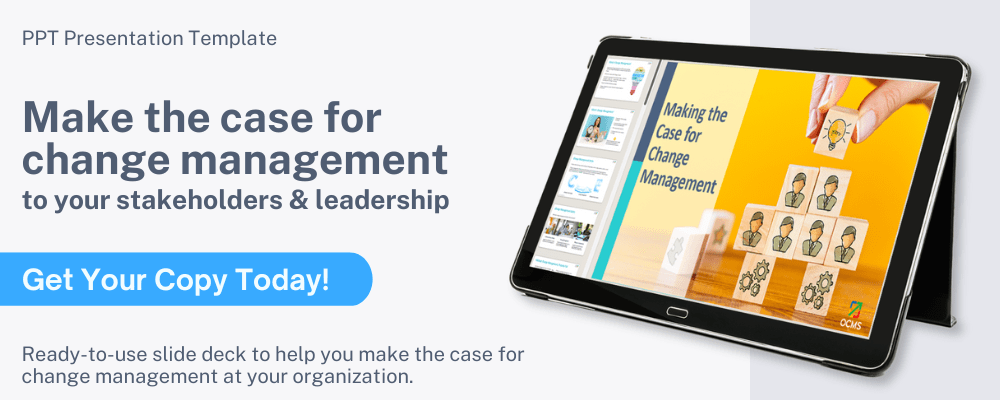 ---
Choose the Solutions You Need – Sage Business Cloud X3 Reviews
 Because Sage is a leader in cloud computing, its enterprise resource planning definition includes multiple apps from various areas of their cloud products world that you can choose from to use in your ERP system integration.
Your definition of, "What is an ERP platform?" may change as you grow, and Sage X3 gives you the opportunity to easily add on complementary services to expand your capabilities and that fluidly work with the ERP tools you're already using.
The Sage X3 solutions you can choose from include:
Sage Enterprise Intelligence: Intuitive business intelligence solution to facilitate analysis and reporting.
Sage X3 Sales App: Allows you to efficiently manage customers, leads, and sales.
Sage X3 Data & Analytics: Brings in information from all your data sources and includes built-in data models for reporting.
Sage E-Commerce: Helps you put up a comprehensive web store in days and manage pricing, customer, inventory, and more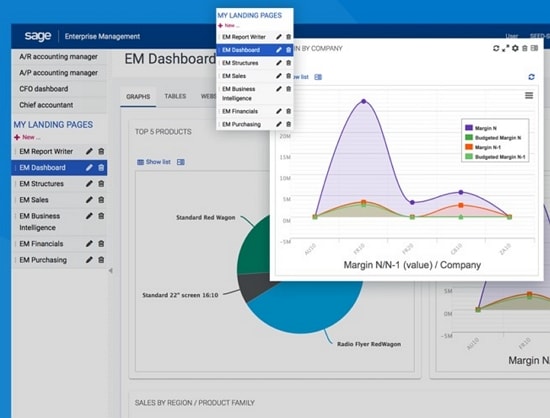 Top Enterprise Resource Planning ERP Systems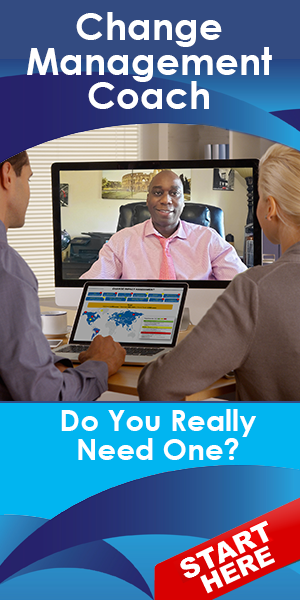 ---
Simple, Adaptive Interface – Sage Business Cloud X3 Reviews
User adoption is one of the most important factors of any type of software and especially for top ERP systems that are used in multiple areas of your company. If your employees have a hard time adapting to a new enterprise resource planning software, productivity could actually go down instead of the expected rise.
The best ERP software makes it as easy as possible for people of all tech skill levels to use it. Sage Business Cloud X3 strives to do this through a simple interface that's easy to use across desktop and mobile devices.
Their ERP system for small business adapts to users' roles, preferences and workflows to intuitively make their use of the platform easier and tailored to their use needs.
Companies looking for flexibility within their cloud ERP system also will not be disappointed with Sage. The ERP platform offers flexible configuration options, so you're not locked into processes that you don't want and can create a completely tailored solution for your company.
See Also: Wrike Review | What You Need to Know about Wrike Project Mgt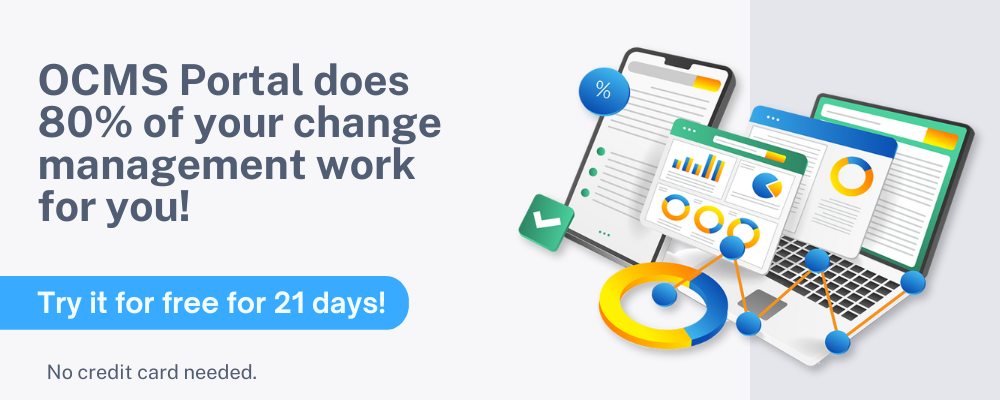 ---
Rating Summary – Sage Business Cloud X3 Reviews
For companies of all types looking for a powerful and flexible ERP software for small business or medium-sized business, will appreciate the features that Sage Business Cloud X3 offers.
Beyond the capabilities provided with their most popular ERP systems from multiple industries, companies can add additional capabilities for e-Commerce, sales CRM, and more, for a robust ERP process.
With a long history serving multiple businesses with effective software solutions, Sage Business Cloud X3 earns a 5-star rating as one of the best ERP software for the manufacturing, services, and multiple other industries.
---
Note: Content on OCM Solution's ocmsolution.com website is protected by copyright. Should you have any questions or comments regarding this OCM Solution page, please reach out to Ogbe Airiodion (Change Management Lead) or the OCM Solution Team today. OCM Solution was previously known as Airiodion Global Services (AGS).
---
Image Source: https://www.sage.com/en-us/sage-business-cloud/sage-x3/request-product-tour/