---
Everything You Need to Know about Wrike, Trello, Microsoft Project, Smartsheet Pricing, Features & Many More! This Year's Top Project Apps.
Seventy-seven percent of high-performing projects use a project management application to keep all moving parts organized and in unison.
From sticky notes on a whiteboard (Walk-the-Wall) to mobile apps that send real-time task alerts, project management has come a long way in the digital age.
Applications like Smartsheet (also known as the Smartsheet app), Wrike, and Microsoft Project alternatives have streamlined the process, improving project success rates, and not using a tool like Trello or a Smartsheet alternative, can mean budget overruns and missed deadlines.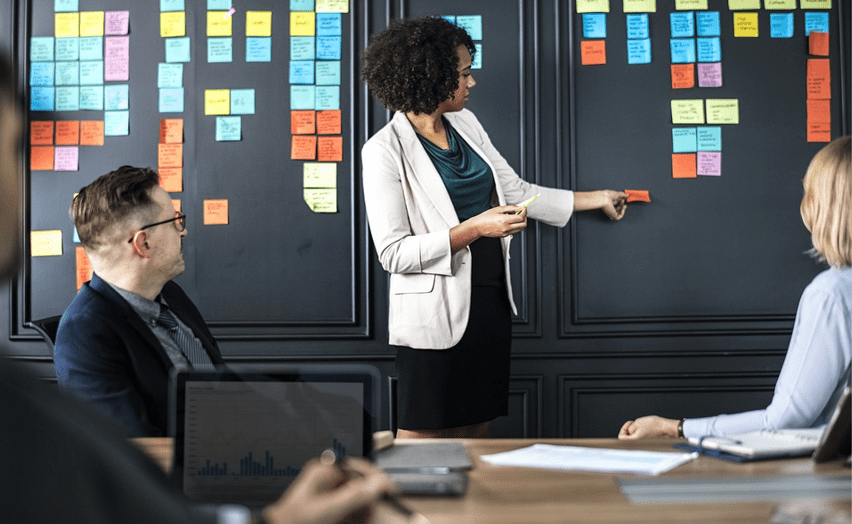 Choosing between Wrike vs Trello vs Smartsheet vs MS Project can be challenging if you don't know what to look for. Some project management apps are designed for simplicity, while others are more complex and able to handle the needs of larger enterprise corporations.
In our Wrike versus Trello versus MS Project versus Smartsheet review, we'll answers questions that will help you narrow down your options of the best project manager to fit your needs.
We'll answer questions like:
What is Smartsheet?

How easy is Microsoft Project to use?

Which is better, Smartsheet vs Excel?

How Much does Wrike, MS Project, Trello, and Smartsheet cost?

Should I use Wrike or one of the Wrike competitors?
By the end of this article on Microsoft Project vs Smartsheet vs Wrike vs Trello, you should have a better idea of how each of these four top project management tools works and which one is the optimal fit to the needs of your team.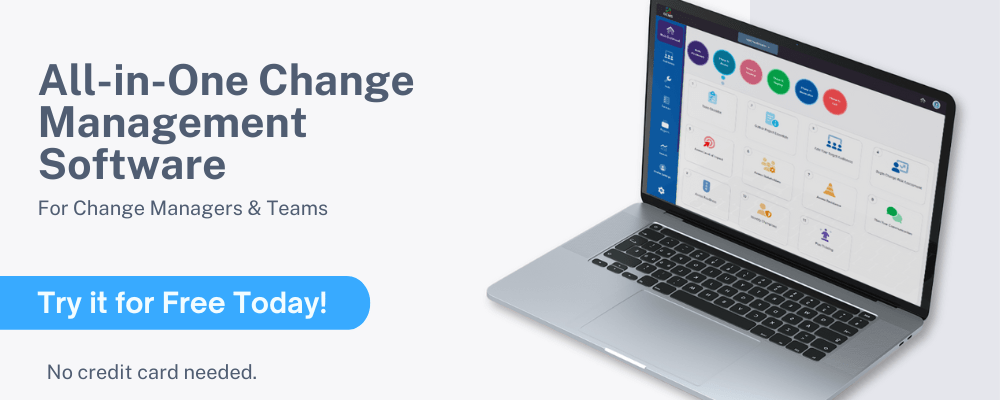 While the benefits of task management software are apparent, the next question most companies, executives and program managers ask is which one is right for them.
Project management apps keep teams connected and in communication from anywhere. These apps also provide a place for all tasks, comments, files, and project information to be kept, which is much more efficient than having data spread across multiple emails on individual computers.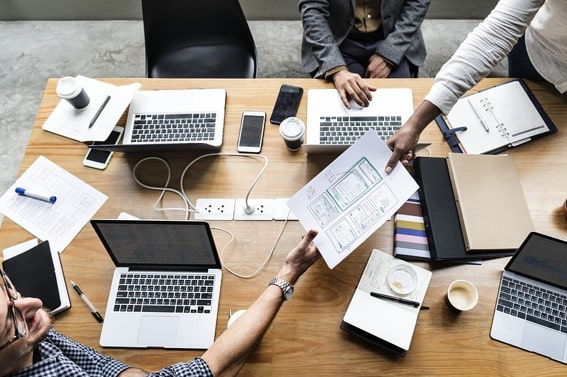 Trello vs Microsoft Project vs Wrike vs Smartsheet Reviews
---
Comparison Review List
The list below is sorted alphabetically (click any of the names below to go directly to the detailed review section):
---
High Level Comparison Table
| | | | | |
| --- | --- | --- | --- | --- |
| Task Management Tools | Microsoft Project | Smartsheet | Trello | Wrike |
| Free Version | No | No | Yes | Yes |
| Kanban Boards | Yes | Yes | Yes | Yes |
| On Premise Option | Yes | No | No | No |
| Price Range | $10.00-$55.00 per user/month | $14.00-$25.00+ per user/month | $5.92-$20.83 per user/month | $9.80-24.80+ per user/month |
Table: The above list is sorted alphabetically
---
How to Find the Right Project Management Tool
Not all project management tools are a perfect fit for every company. So, when you're doing a comparison of Smartsheet competitors, Wrike competitors or MS Project and Trello competitors, you want to look for certain attributes that will match your company workflow.
For example, if your office uses all Microsoft products and wants a streamlined integration with other apps you use, then in looking at Wrike vs Microsoft Project, you'd probably chose the Microsoft product.
Here are some questions to ask that will help you identify the project management application that will be the best fit for your business.
Do I Need Advanced Reporting Features?
When comparing a Smartsheet overview with MS Project versus Wrike versus Trello, one thing that will stand out is that some of the tools have more advanced features and reporting than others.
If you need Gantt charts or want to incorporate multiple timelines per project, then when comparing Smartsheet vs Project, you'd most likely want MS Project for its advanced features.
Not all apps will offer in-depth reporting, so you'll want to match their capabilities with what you're looking for, otherwise, you could end up disappointed.
Is Ease of Adoption at the Top of Our Feature List?
The less complicated a task management tool is, the easier it will be for employees to adopt. But there is a trade-off between features and easy adoption, so you want to look at how you prioritize one over the other.
A tool that has a steep learning curve, will take longer to gain benefits from while people are learning it, and if there's not good training upfront, you might end up with employees not using it as you hoped.
If you're comparing Wrike versus Trello, for example, if you're looking for the one that users can adopt right away, then Trello would be your best bet. But if you need more advanced features, Wrike would be the better choice.
How Much Can I Afford?
Price is a big consideration for most companies with any type of subscription platform they're planning to invest in for their team. This is another area where you want to find the right balance with features, as the lower-priced you go, the fewer features you have.
When comparing Microsoft Project vs Smartsheet vs Wrike vs Trello, you'll have more limited free options in some of the apps that might work just fine for your needs. Paid options are typically tiered, and you might find that the one feature you wanted isn't available in the lowest-priced tier.
It's best to take your time as you compare Trello vs Wrike vs Microsoft Project vs Smartsheet pricing, so you fully understand the capabilities you're getting versus the monthly cost per user that you'll be paying.
Related: Wrike vs Asana vs Basecamp vs Slack | What You Need to Know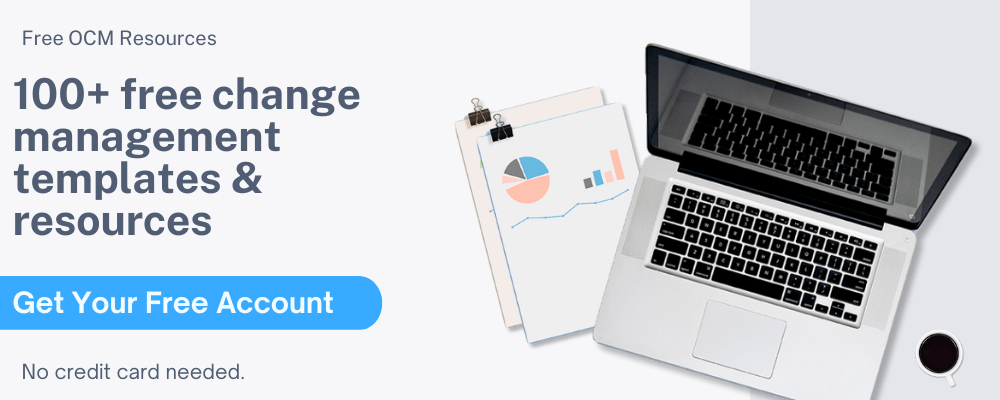 ---
Microsoft Project Review
---
The granddaddy of the group, Microsoft Project was first released on DOS back in 1984. As with the other MS programs, it's kept up with the times, and when looking at Wrike vs Smartsheet vs MS Project vs Trello, it's as modern as any of the others.
If you use Office 365, then you'll be immediately familiar with the user interface of MS Project, because it has a similar design as the other Office programs (Excel, Word, etc.).
When it comes to MS Office compatibility, while other programs can be integrated with it, Microsoft Project is going to give you the fullest integration when looking at Wrike vs Trello vs Smartsheet vs Project.
Microsoft Project gives you multiple choices for how you want to approach project management, with support for methodologies and tools like:
Agile

Scrum

Kanban

Waterfall
When comparing the app with a Microsoft Project alternative, it will be hard to find one that can both scale up and down as easily. Although, if you want some of the more advanced features, you'll be paying higher than the Trello or Smartsheet cost.
Another benefit to enterprise companies that prefer hosting on-premise solutions is that when doing a Trello vs Wrike vs Microsoft Project vs Smartsheet review, MS Project is the only one with an on-premise option.
Microsoft Project Features
When comparing Wrike versus Trello and Smartsheet vs MS Project, the one that's the most feature-rich is the Microsoft product. It's no surprise since it's connected with a company that's one of the biggest in the office productivity arena.
Wrike vs Microsoft Project vs Smartsheet vs Trello
One thing to remember though is that when comparing Project with a Microsoft Project alternative or a Smartsheet alternative, is that many of the features aren't available with the lowest priced plan of the application.
Here's an overview of several Microsoft Project Features:
Pre-populated pulldown menus

Multiple timelines per project

Advanced tracking, such as project health and burnout

Gantt charts

Customizable templates

Dynamic scheduling

Interactive dashboards powered by business intelligence visualization

Automated workflows
Microsoft Project Review | Free & Paid Options
One drawback for smaller companies when comparing MS Project with the Smartsheet app, Trello, and Wrike competitors is that it does not have a free option.
So that might make it a "no go" for companies looking to work with a free project management app as long as possible to reduce their IT costs.
There is however a free trial available with Microsoft Project. When comparing it to Smartsheet competitors or a Microsoft Project alternative, it's a pretty generous one. You can try Microsoft Project for free for 30-days with 25 user licenses to check out all the features and see how your team likes it.
As we mentioned, when looking at a Wrike vs Smartsheet vs MS Project vs Trello comparison, Project is the only one that offers the ability to self-host an on-premise version. We'll give both the cloud options and on-premise options below in the pricing.
Pricing for Microsoft Project Management Software (Cloud-based)
Project Plan 1: $10/user/month

Project Online Professional: $30/user/month

Project Online Premium: $55/user/month
Pricing for Microsoft Project Management Tools (On-premise)
Project Standard 2019: $620

Project Professional 2019: $1,030
There is also a team member add-on for companies that use Project Online Professional or Premium. The Project Online Essentials, which is for adding a team member to an existing plan is $7.00/user/month.
Microsoft Project Review Recap
If you're looking for a most robust project management tool and one that has native integrations with Office 365, Microsoft Project is an excellent option.
Comparing Smartsheet vs Project vs Wrike vs Trello, the cost to get in the first level is fairly competitive, but if you want to go up to tier 2 or 3, then the cost gets much higher than the Trello, Wrike, or Smartsheet pricing.
For ease of adoption, if your team regularly uses Microsoft products, like Excel and Word, then using MS Project will be fairly intuitive. If not, then in an MS Project vs Smartsheet vs Wrike vs Trello matchup, it may take longer to learn than a tool like Trello.
Best For: Larger companies, MS Office users, and those with more robust project management needs.
Don't Miss: Asana vs Trello vs Slack vs Jira | All You Need to Know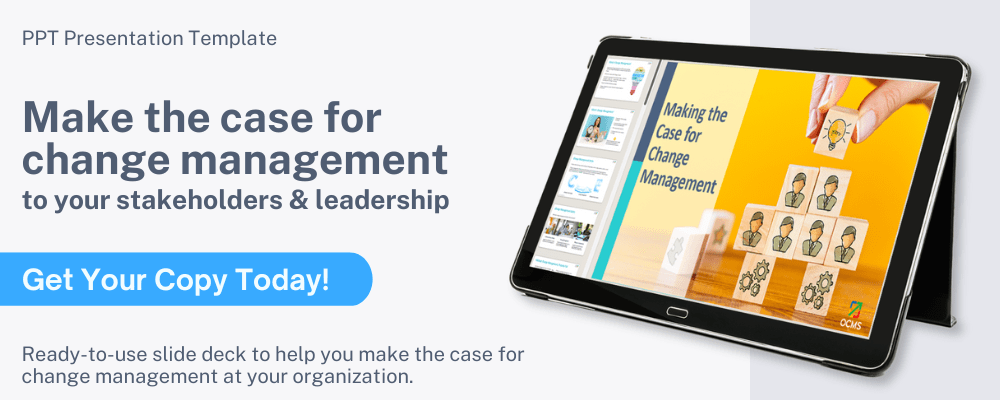 ---
Smartsheet Review
---
The Smartsheet app, launched in 2006, is a little different than other project management platforms because it starts from a spreadsheet and branches out in hundreds of directions from there.
When you first visit the website, a common question is, "What is Smartsheet?" Because a lot of great streamlining is mentioned, but it's not entirely clear right away how the tool differs from Smartsheet competitors or whether you should be comparing Smartsheet vs Excel or Smartsheet vs Wrike or another project manager.
A Smartsheet overview shows that while the tool begins as a spreadsheet (or "smartsheet"), through use of templates, it can be used for collaboration on project timelines, calendars, tasks, and more.
For example, you can create the familiar Kanban board within the Smartsheet app that allows you to drag and drop task cards into workflow columns (i.e. "in-progress," "done")
So, when comparing Wrike vs Smartsheet or Smartsheet vs Project, it has a similar capability for tracking project progress as the others.
If you're wondering about a comparison between Smartsheet vs Excel, they are really only similar in that they both have spreadsheet capabilities, but Smartsheet can do a whole lot more than Excel, past just your standard spreadsheet functions.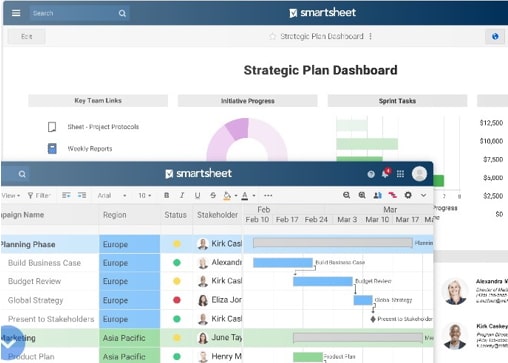 Smartsheet Reviews
Smartsheet Features
After dissecting the answer to "What is Smartsheet," we found that it's somewhat of a chameleon, it can be used in a number of ways, including sales forecasting and to streamline the employee onboarding process.
A Smartsheet overview of its benefits shows that it integrates with multiple other cloud solutions, like Slack, Office 365, and G Suite, which helps to automate processes, which not all Smartsheet competitors can do as well.
Smartsheet reviews of features reveal the following:
Multiple views (grid, Gantt, card, calendar)

Automated alerts and reminders

Share content with colleagues, vendors, and clients

Automation for repetitive tasks

Custom workflow automations

Premium add-ons, like Control Center and DataMesh

Budget Tracking

Program rollups
Smartsheet Review | Free & Paid Options
If you're looking for a free version, you won't find one in Smartsheet pricing options. So, when reviewing the tool with a Smartsheet alternative, you may find that a drawback.
When comparing Smartsheet vs Excel vs another Smartsheet alternative, if you're a small business or individual, this one might not be your first choice because their first-tier plan cost more than other competitors in our Smartsheet reviews.
Does the flexibility of this cloud application justify the Smartsheet cost? For many companies it does, because the Smartsheet app can be used for so many different things, but for others it doesn't because it's one of the harder programs to learn.
Smartsheet pricing:
Individual $14/month

Business: $25/user/month

Enterprise: contact company for Smartsheet pricing

Premier: contact company for Smartsheet pricing
If you want to learn for yourself, "What is Smartsheet?" before you buy, you can sign up for a 30-day free trial with no credit card needed.
Our Smartsheet overview also found that beyond the Smartsheet cost for your subscription, they do offer add-ons for more capabilities. Our Smartsheet review of their website and FAQ could not find any pricing given, but we did see that add-ons include things like an Outlook add-in and a merge tool for Google Docs.
Smartsheet Review Recap
For those companies that want a tool that can help them do multiple functions beyond just project management as well as take their spreadsheets in a more advanced direction, then the Smartsheet app will be a winner.
Where the tool falls short in a comparison of Smartsheet vs MS Project vs Wrike vs Trello is that the learning curve for this one is pretty steep. While it can do multiple things, you have to know how to set it up to do what you want.
Best For: Companies looking for an all-in-one platform that can perform more functions that simply project management.
Popular Article: Jira Project Management Review | All You Need to Know about Jira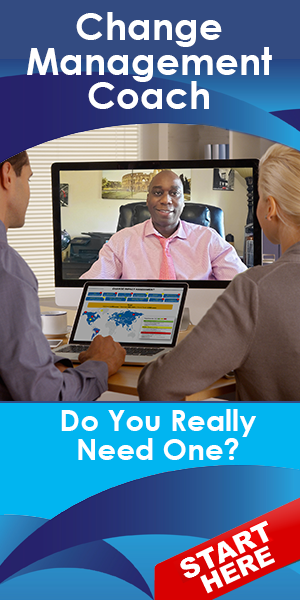 ---
Trello Review
---
For those businesses looking for simplicity, Trello will be right up their alley. This easy to use project management tool was first introduced in 2011 and was acquired by Atlassian in 2017.
Trello has a simple interface and is very easy for new users to quickly adopt. Those looking for Wrike competitors that are less complex, will find Trello a good option.
When looking at Wrike versus Trello, while Trello may not have some of the advanced features of Wrike, it provides a streamlined way to communicate tasks and projects and view project progress in a glance.
As a simpler Microsoft Project alternative, Trello integrates with Office 365 so you can still share data across the two platforms. Trello uses the familiar task cards that are dragged through the workflow columns just like Smartsheet competitors, such as Asana.
Looking at Wrike vs Trello, while Wrike has more advanced enterprise features built-in, Trello can be expanded through the use of integrations to offer some of them, such as Gantt charts.
Trello Features
Despite being less complex than a Microsoft Project or a Smartsheet alternative, Trello still has plenty of robust project management features that can keep your team in communication and everyone on the same page.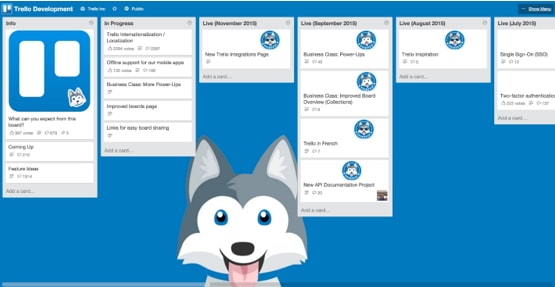 Smartsheet vs Wrike vs Microsoft Project vs Trello
The heart of project management in Trello happens on the task cards, where you can share files, add comments, set assignees, due dates, and more.
Some of the many features in Trello include:
Color-coded labels for organization

Card ageing

Checklists

Email-to-board feature that turns emails into a task card

Project templates

Cards archive

Integrations with multiple cloud platforms

Calendar and map views

Custom fields
Trello Review | Free & Paid Options
Those of you looking for a Smartsheet or Microsoft Project alternative that has a free version will be pleased to know that you can use Trello for free. There is no time limit on Trello's free plan, and you can have unlimited users, personal boards, cards and lists.
Where the limitations with Trello free come in are on the following:
10MB per file attachment

10 team boards

1 Power-up integration per board

5o automation command runs per month
If you're looking to be able to add custom backgrounds, custom fields, and more integrations and automations, then you'll want to consider one of the Trello Paid plans. When comparing Wrike versus Trello, their pricing is fairly similar.
Trello pricing is:
Trello Business Class: $9.99 – $12.50/user/month

Trello Enterprise: $5.92 – $20.83/user/month
Trello Review Recap
Trello is a great MS Project, Wrike, and Smartsheet alternative if you're looking for "easy to use" and don't need a lot of advanced features or complex reporting or views. The interface is very intuitive and it has all the core functions of any good project management tool.
For larger companies however that need the flexibility that comes with more complex project management platforms, Trello might be a bit too simple for them, in which case they'll probably want to look at Wrike or one of the Wrike competitors.
Best For: Individuals and small businesses and those looking for a tool that everyone on their team will find easy to adopt.
See Also: Trello Review | What You Need to Know About Trello Project Management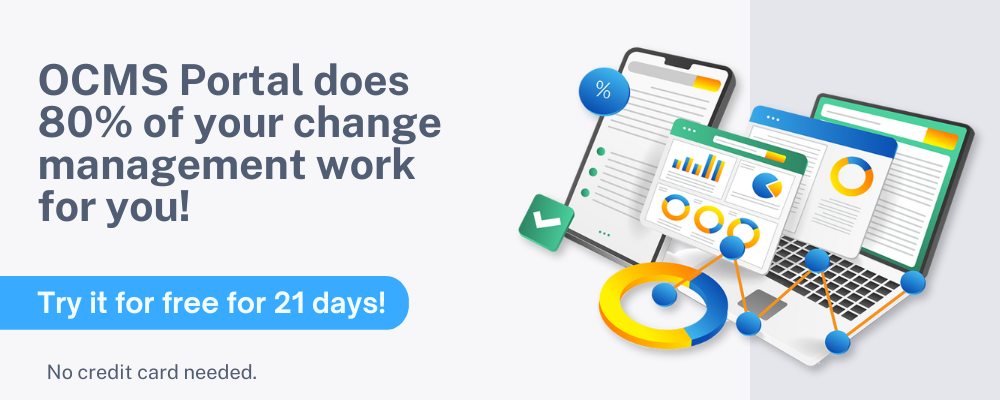 ---
Wrike Review
---
Launched in 2006, Wrike uses a folder structure to help teams stay organized. While some Wrike competitors focus more on organizing tasks and won't have a fluid way for projects to be structured, Wrike's folder tree keeps all projects easy to find.
Before you create your first project, you want to set up a folder structure that makes sense for your company, such as by department with subsets of department activities within the tree.
From there, the way projects are set up is very similar to looking at Smartsheet vs Project vs Trello, because you will use the same types of workflow columns and task cards that you do with those other Wrike competitors.
Wrike's talent is that it's a sweet spot between the complexity of Smartsheets and MS Project and the ease of use of Trello. It offers enterprise-style features but still tries to keep the learning curve fairly low.
Wrike Features
Wrike is flexible and can offer just about any project management workflow you like or is adaptable to create your own. Looking at Wrike versus Trello, you'll find Wrike has more in-depth features that don't require add-ons to achieve.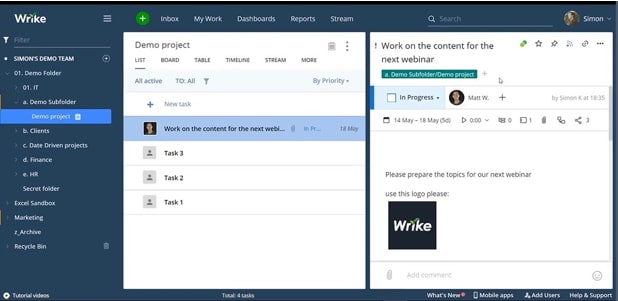 Wrike vs Microsoft Project vs Smartsheet vs Trello
While Wrike packs in more features, it still tries to keep the user interface very clean and simple, much like Trello's.
Wrike features include:
Multiple views

Customizable dashboards

Time tracking

Visual timelines

Custom workflows

A variety of project templates

Add-ons for marketing and proofing

Interactive Gantt Chart

Subtasks
Wrike Review | Free & Paid Options
If you're looking for a free version of Wrike, they do have one, but it's pretty limited. You can only have 5 users with the free Wrike plan, which leaves it a lot less useful for larger teams when comparing Wrike vs Trello (unlimited users for free).
However, if you're using Wrike for individual use or with just a handful of people, then their free option does give you capabilities like board and spreadsheet views, file sharing, basic integrations, and 2GB of storage space.
When reviewing the Trello, MS Project, and Smartsheet cost as compared to how Wrike does their pricing, theirs can be a little more confusing because they have separate plans for Marketers and Professional Services. But their basic Professional and Business plans are pretty straight forward.
Wrike pricing:
Wrike Professional Plan: $9.80/user/month

Wrike Business Plan: $24.80/user/month

Wrike for Marketers: contact company for pricing

Wrike for Professional Services: contact company for pricing

Wrike for Enterprise: contact company for pricing
If you want to try one of the Wrike paid plans, they offer a 14-day free trial. We did see in their FAQ's that they will consider extending that upon request.
Wrike Review Recap
Wrike is a nice "just right" fit between the more complicated project management platforms with steep learning curves and the simple-to-use, but less featured programs like Trello.
When comparing the user interface of Wrike vs Smartsheet vs MS Project vs Trello, it's closest to Trello's clutter-free UI. While it does take some time, and planning to set up your organization's folder structure in Wrike, once that's in place, things are pretty intuitive from there.
Best For: Organizations that need robust features and customizations, but still want it to be easy for their users to adopt.
See Also: Wrike Review | What You Need to Know about Wrike Project Mgt
---
Conclusion – Wrike vs Trello vs Microsoft Project vs Smartsheet Review
One nice thing about the exploding market of project management software is that you have plenty of options to choose from. Between Smartsheet vs Wrike vs Microsoft Project vs Trello, there's an option to fit everyone, from large enterprise corporations to small businesses.
It's important to know your needs upfront before you start evaluating platforms, otherwise, you could end up with one of the MS Project or Smartsheet competitors that don't do exactly what you need.
Key considerations include:
The types of features you need

Depth of reporting required

Security needs

Budgetary needs

Ease of use for your team
You'll often have to balance one feature for another, such as complexity for price, but if you do a thorough review of your options and take advantage of the free trials that each project and task manager offers, the time you spend upfront will pay off in the best solution to streamline your projects and team communications.
---
Note: Content on OCM Solution's ocmsolution.com website is protected by copyright. Should you have any questions or comments regarding this OCM Solution page, please reach out to Ogbe Airiodion (Change Management Lead) or the OCM Solution Team today. OCM Solution was previously known as Airiodion Global Services (AGS).
---
Images: https://pixabay.com/photos/application-business-collaboration-3426397/, https://products.office.com/en-us/project/project-management-software, https://www.smartsheet.com/, https://trello.com/c/45A3hHqO/168-trello-board-screenshots, https://www.wrike.com/tour/, https://pixabay.com/photos/analyzing-audience-board-3565815/