SUCCESS FACTORS FOR CHANGE MANAGEMENT.  
---
3 Key Pillars Needed for a Change to be Successful | Everything You Need to Know
By Ogbe Airiodion (Sr. Change Lead)  
---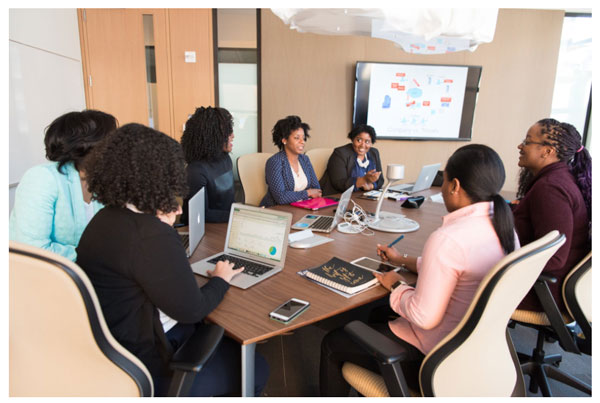 The Project Change Triangle presented below is a simple but powerful Prosci framework that shows the three critical pillars needed to be in place for a project, program, initiative or change to achieve increased success.
---
Leadership
One of those pillars is leadership. A program needs to have active, visible, and supporting leadership. Impacted employees generally look to their leaders for direction and vision. If leaders are not prioritizing a program, then employees will notice and follow direction by reducing their own support and participation in the change program.
Don't Miss: What are the Benefits & Importance of Change Management
Leaders are needed to continuously and publicly champion the change program, as well as establish priority, governance, and vision.
---
Project Management
Project and program management is the second pillar that makes up the project success triangle. Program and project management teams are responsible for designing, developing, testing and deploying new solutions. They are also responsible for managing the risks associated with implementing the solutions.
---
Change Management
The third pillar of the success triangle is an effective change management program, which involves managing the people side of change, including helping impacted users to accept, embrace, learn, and become proficient in using the new solutions.
See Also: Best Change Management Methodologies and Processes
It is important to notice what is in the middle of the triangle: meeting project objectives, finishing on time and on budget, and realizing the expected Return on Investment are why a project or initiative is launched in the first place.
---
Project Success Triangle
---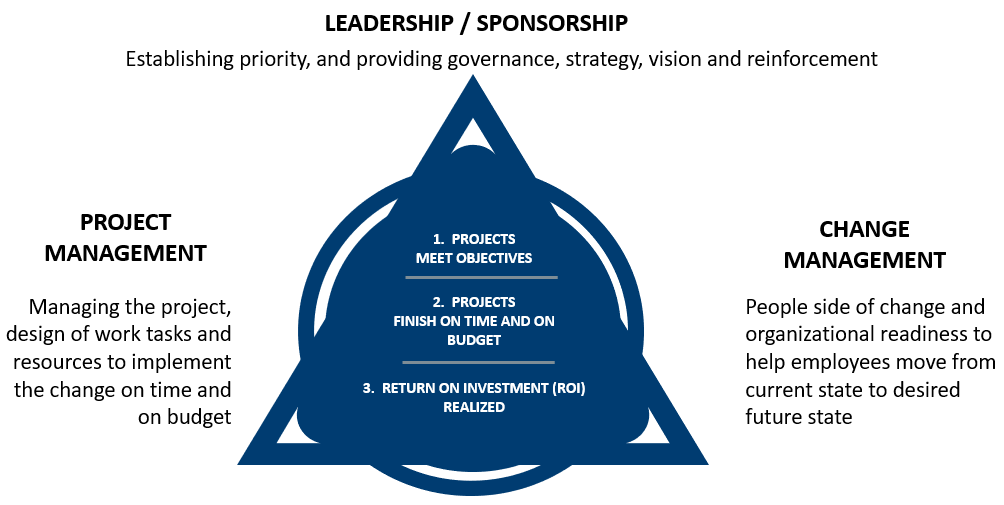 ---
External sources: https://www.pexels.com/photo/people-sitting-beside-brown-wooden-desk-near-flat-screen-tv-1181355/ and https://www.prosci.com/resources/articles/project-change-triangle-overview
---
Note: Content on OCM Solution (Formerly Airiodion Global Services (AGS))'s ocmsolution.com website is copyrighted. If you have questions, comments, or tips about this OCM Solution (Formerly Airiodion Global Services) content or product, please contact OCM Solution today.
---